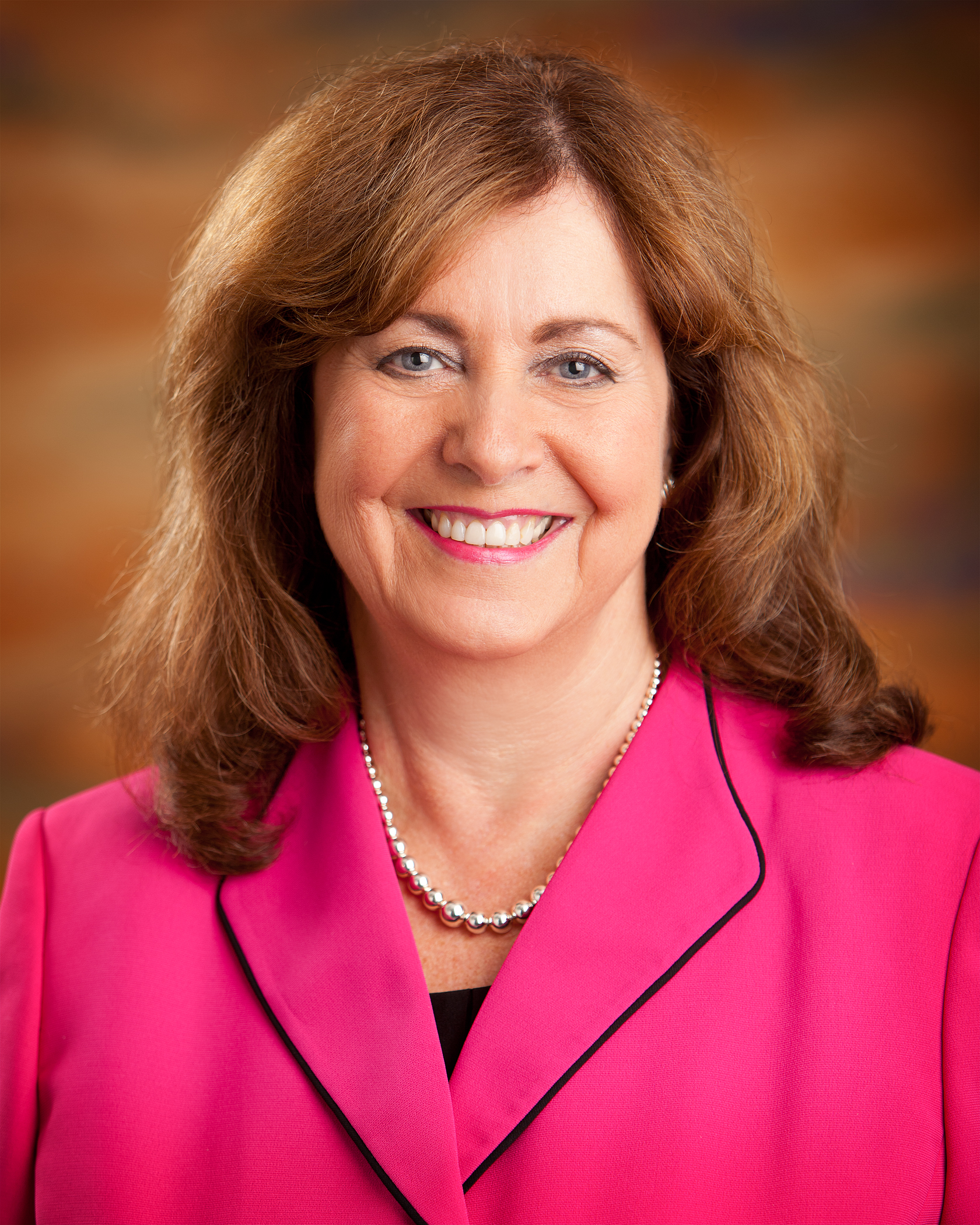 Travis Credit Union Board of Directors annouces retirement of CEO this summer
VACAVILLE, CA (January 16, 2014) — The Travis Credit Union Board of Directors has announced that Patsy Van Ouwerkerk, president and CEO of Travis Credit Union (TCU), will retire late this summer after 38 years in the credit union industry, 12 of which she served as TCU's top executive. Van Ouwerkerk's decision to retire marks the end of a distinguished career and the beginning of a transition for TCU. Barry N. Nelson, who currently serves as TCU's executive vice president and second in command, has been unanimously selected by the Board as the credit union's future president and CEO. Nelson is a credit union veteran with 23 years of industry experience.
Since Van Ouwerkerk took the helm at TCU in June 2002, TCU has grown from $1.1 billion to $2.1 billion in assets and added 14 new branches. The credit union now serves more than 161,000 members at 22 locations in 12 Northern California communities and military and civilian personnel at Travis Air Force Base.
Van Ouwerkerk has demonstrated her leadership skills by guiding the credit union's membership and asset growth and by helping to build positive, supportive partnerships with credit union members, their communities, legislators, the media, and the credit union industry as a whole. She worked closely with the TCU Board of Directors to steer the credit union through very challenging economic times.  She has worked tirelessly to enhance the financial lives of TCU's members and communities, improve credit union operations, and build a passionate staff committed to the TCU principle of "People Helping People" through financial education programs, community involvement and service to the underserved.
"Patsy is a visionary leader, dedicated to promoting the importance and value of credit unions to the members and communities served, on both a local and global level," says Board Chair Pat Moreno. "She has been instrumental in expanding TCU's role as a model community steward and partner.  Her reputation in the business community as well as with local, state and federal officials is exceptional.  I join with the other members of the Board in acknowledging Patsy's accomplishments in the credit union industry and congratulate her on her retirement.  She is leaving TCU financially well positioned."
"I am delighted that the Board has selected Barry to succeed me.  He has been instrumental in the growth and success of TCU," says Van Ouwerkerk. "His leadership skills and commitment to the community will be invaluable as he guides our teams in developing long-standing relationships with both new and existing members and carrying out our mission."
Barry Nelson has been part of TCU's senior management team since 2001 and is deeply involved in setting long-range strategies for the credit union. He clearly understands the TCU mission and its strong, proactive, customer services-oriented corporate culture.  He served as the credit union's Chief Financial Officer and Chief Operations Officer before being promoted to Executive Vice President in 2013.
Headquartered in Vacaville, California, Travis Credit Union is a not-for-profit, cooperative financial institution serving those who live or work in Solano, Yolo, Sacramento, Placer, San Joaquin, Stanislaus, Napa, Contra Costa, Alameda, Sonoma, Colusa, and Merced Counties. Currently, Travis Credit Union is the 11th largest credit union in California, with more than 161,000 members and over $2.1 billion in assets. As one of the leading financial institutions in Solano, Contra Costa, Yolo, Napa, and Merced Counties, Travis Credit Union's strength lies in its faithful commitment to its members; its solid, secure history; and its long-standing track record of dedicated service.
---