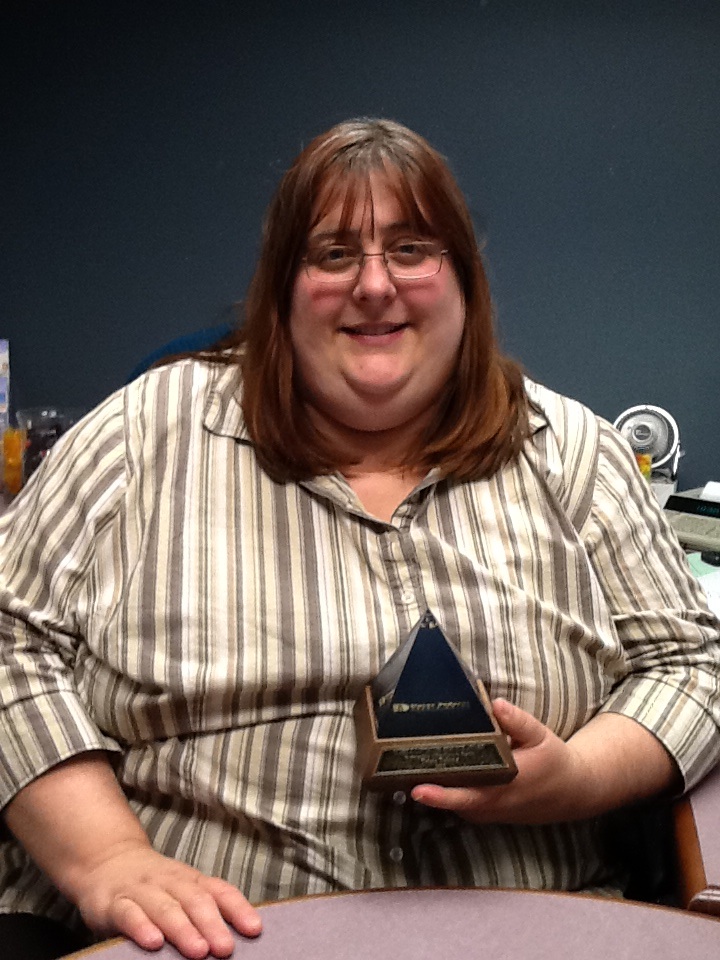 Tricia DeLong Receives Coveted Award
DOVER, DE (May 20, 2013) Dover Federal Credit Union is proud to announce that Tricia DeLong has been named the 2012 recipient of the Mary Lovisone Award. The award, which is given annually, honors the Dover Federal employee who most embodies the spirit of member service that is the foundation of the credit union's success.
Ms. DeLong consistently strives to make a positive difference in the lives of Dover Federal's members, and to provide them with personal, effective service. Helping members find affordable loan options, directing them towards deposit accounts with higher yields, even calling members to alert them when better rates become available. In so many ways, Ms. DeLong exemplifies the commitment and care which is so important to Dover Federal's members.
"We are so very proud of Tricia, and glad to be able to honor her with this award," says David Clendaniel, Dover Federal's President and CEO. "Her hard work and her dedication to the well-being of our members make her a great asset to Dover Federal. "
First chartered in 1958, Dover Federal Credit Union is the largest credit union in the state of Delaware, with a membership of 38,360 Dover Federal has offices in Smyrna, New Castle, Milford, and Dover, including one at Dover Air Force Base. Dover Federal has proudly served the military and Delaware families for over 50 years. Dover Federal now serves the small business community. More information can be found on Dover Federal's website, at www.doverfcu.com.
---