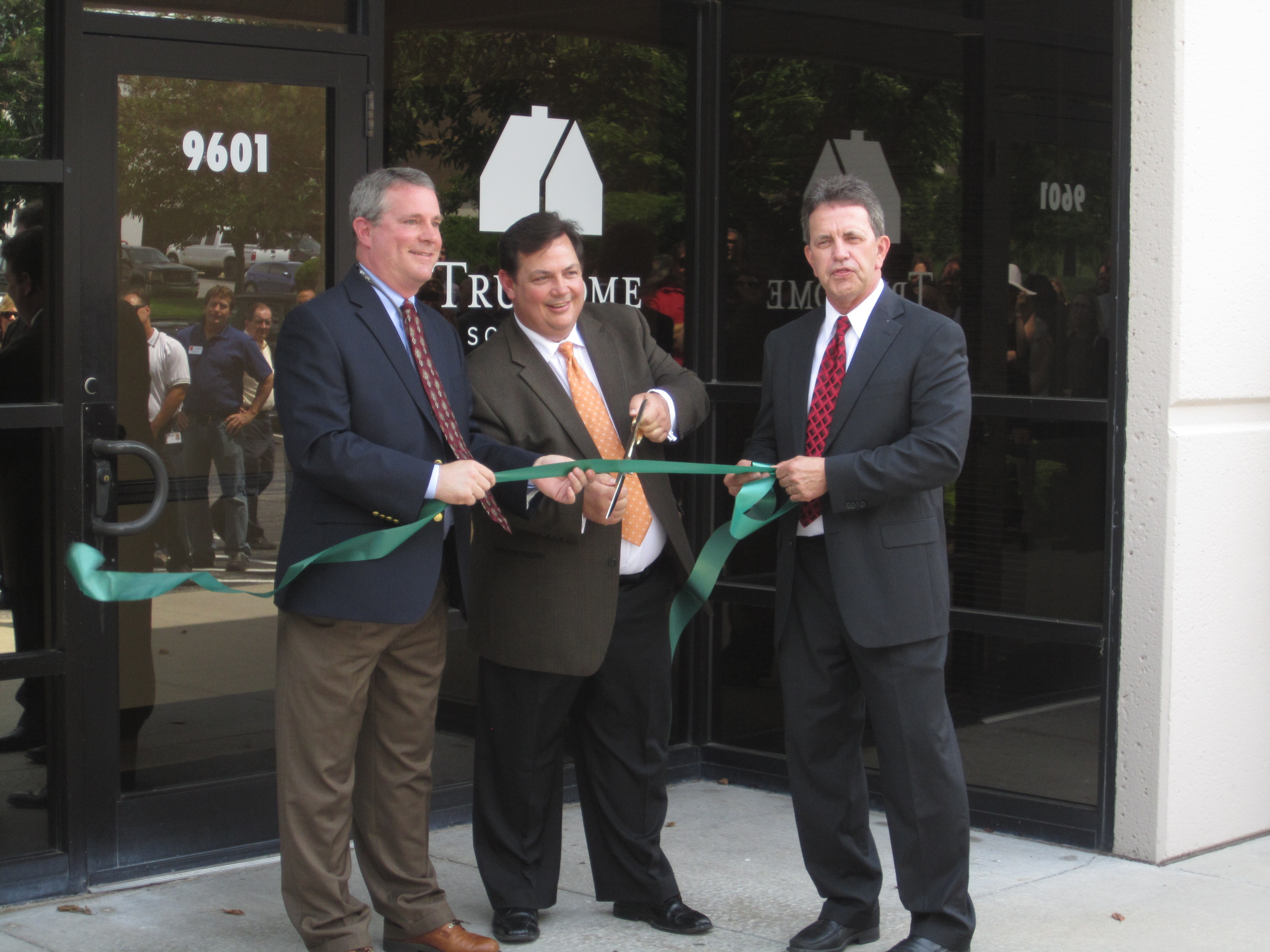 TruHome Solutions Selects Lenexa for New Second Location
New Operations Center will provide capacity for hundreds of additional jobs

LENEXA, KS (June 24, 2013) National mortgage CUSO TruHome Solutions, LLC, has selected Lenexa, Kan., as the location of its new Operations Center. The location will equip TruHome, one of the fastest growing companies in Kansas City, with the capacity to hire hundreds of new employees in the coming years.
"Now that we have the new location with physical space to expand, we look forward to continuing our aggressive hiring plan as a means to fulfill the increasing demand for mortgage solutions," said Keith Varney, President of TruHome. "TruHome's commitment to maintaining exceptional client service is second to none and despite rapid growth, we've ensured that is where our focus remains."
The new Operations Center (9601 Legler Road) can accommodate 276 employees, and adds to the 136-employee capacity of TruHome's Lenexa Administration Center (9777 Ridge Drive), for a possible total of 412 employees between the two facilities, as they currently exist. TruHome moved all operations—loan originators, outside sales, processors, underwriters, closers and operations assistance—to the new location earlier this month. Executive leadership, client relations, legal & compliance, servicing, and secondary marketing remain in the original nearby Administration Center location. The buildings' close proximity will allow all TruHome departments to continue to work collaboratively and execute effectively.
While all options were considered in the search for the new location, the Kansas Department of Commerce offered the most attractive incentives, some of which include training dollars and its Promoting Employment Across Kansas (PEAK) program.
"I'm excited to see TruHome Solutions expanding in Kansas and creating hundreds of new jobs," Kansas Commerce Secretary Pat George said. "The investment the company is making in the state will help drive economic growth in Kansas. That is great for the Kansas business environment and for Kansas workers."
Several important factors played into the decision to choose the particular Legler Road building in Lenexa, including easy access to the Administration Center location, ample parking, as well as expansion capabilities within the new facility for future company growth.
"We are pleased and honored that TruHome Solutions has chosen to locate their facility in Lenexa," said Blake Schreck, President of the Lenexa Chamber of Commerce. "It is exciting to see their continued growth and success. We are proud to have them as a corporate citizen, and very much appreciate the commitment they have made to our community."
For more information about TruHome Solutions, go to truhomesolutions.com.
About TruHome Solutions, LLC®
Based in Lenexa, Kan., TruHome Solutions, LLC is a multi-owned credit union service organization, (CUSO), and a leader in mortgage origination, underwriting and servicing in all 50 states. Currently, TruHome's partner clients combined assets total over $11 billion with a combined membership of more than 1.3 million. As a credit union-owned CUSO, TruHome develops custom, credit union-branded applications, web lending applications and total loan services for individual credit unions nationwide. TruHome provides training and risk management programs to assist credit unions in achieving their mortgage lending goals. For more information about TruHome and the benefits of partnering for success with a CUSO, visit www.truhomesolutions.com or call toll-free (866) 981-1700. 
---