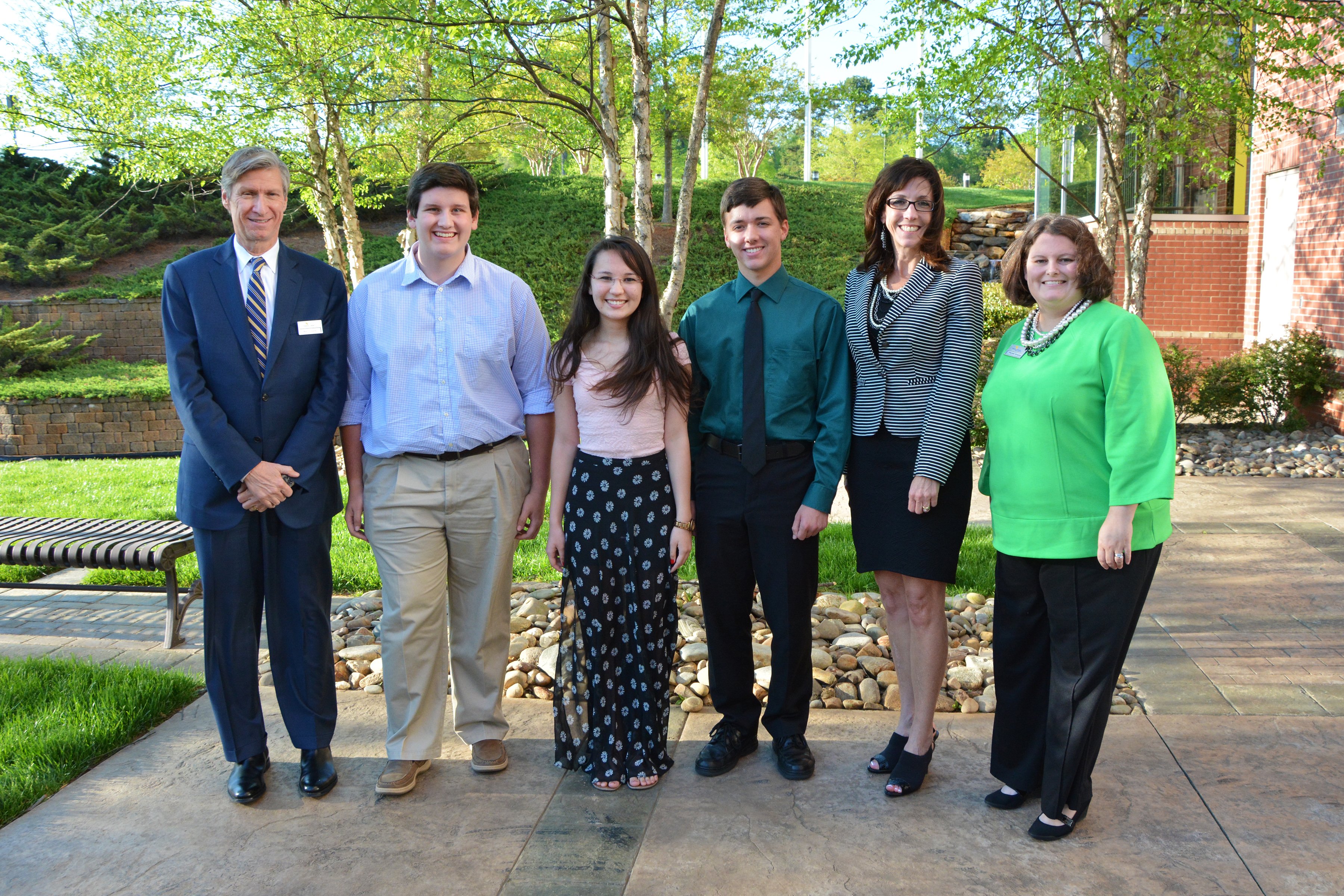 Truliant names eight scholarship winners for 2015
WINSTON-SALEM, NC (May 27, 2015) – Truliant Federal Credit Union recently awarded eight scholarships to help student member-owners meet higher education goals.
Truliant began establishing scholarship funds nearly two decades ago as a benefit to member-owners attaining a post-secondary education. For the 2015 awards, scholarship applicants were asked to write a brief essay describing the impact their education will have on world issues affecting their generation. Truliant received more than 100 applications.
"Choosing winners from this year's highly competitive group of Truliant scholarship applicants was challenging," said Renee Shipko, community engagement liaison. "We congratulate Truliant's 2015 scholarship winners as exemplary examples of academic excellence, leadership and involvement in our member-owner communities."
Truliant awarded eight $1,000 scholarships from two scholarship funds: the Fred J.  Sarda Fund and the Clyde O. Padgett Fund.
The Fred J. Sarda Scholarships are awarded annually by Truliant Federal Credit Union to member-owners who are graduating high school who plan to attend an accredited college, community college or university. This year's winners are:
Michaela Brooke Barnette, daughter of Bob and Karen Barnette of Dallas, NC.  Michaela attends North Gaston High School and will be attending UNC Chapel-Hill in the fall.  She plans to study Biology and Psychology with hopes of becoming a Pediatric Oncologist.
Natasha Derezinski-Choo, daughter of Lin Choo and Roman Derezinski of Kernersville, NC. Natasha attends Grimsley High School in Greensboro and will be attending Duke University in the fall to study Linguistics.
Tyriq Amon Evans, son of Tammy Evans of Winston-Salem. Tyriq attends East Forsyth High School, where he is a member of the Finance Academy. He plans to attend UNC Charlotte in the fall and will study Applied Mathematics.
Brister Nathaniel Jones, son of Darrell and Joy Jones of Matthews, NC. Brister attends Covenant Day School in Matthews. He plans to attend Grove City College in Pennsylvania this fall to major in Electrical Engineering.
Joshua Duncan Jones, son of Kara and Scott Jones of Fort Mill, SC. Joshua attends Nation Ford High School in Fort Mill. He plans to attend Clemson University this fall to study Packaging Science.
Nicholas Alexander Loschin, son of Penny and John Loschin of Stokesdale, NC. He attends Northwest Guilford High School in Greensboro. He will be attending North Carolina State University this fall to major in Environmental Science.
Joshua Manuel Rodriguez, son of Idalise and Manuel Rodriguez of Concord, NC. He attends Cox Mill High School in Concord. He will be attending North Carolina State University this fall to study Computer Science.
The $1,000 Clyde Padgett Scholarship is awarded annually to a son or daughter of a Truliant employee or member of the Board of Directors. This year's Padgett scholarship winner was:
Justin Michael Absher, son of Debbie Absher and Kevin Absher, who works in Core Services/Information Technology for Truliant Federal Credit Union. Absher attends Robert Glenn High School in Kernersville and will be attending Wake Forest University this fall to study Biology.
About Truliant Federal Credit Union

Truliant Federal Credit Union is a mission-driven, not-for-profit financial institution that promises to always have its member-owners' best interest at heart by improving their lives through providing financial guidance and affordable financial services. Truliant was chartered in 1952 and now serves more than 190,000 members and currently has 28 Member Financial Centers in North Carolina, South Carolina and Virginia. For more information on Truliant Federal Credit Union, visit www.truliant.org.
---