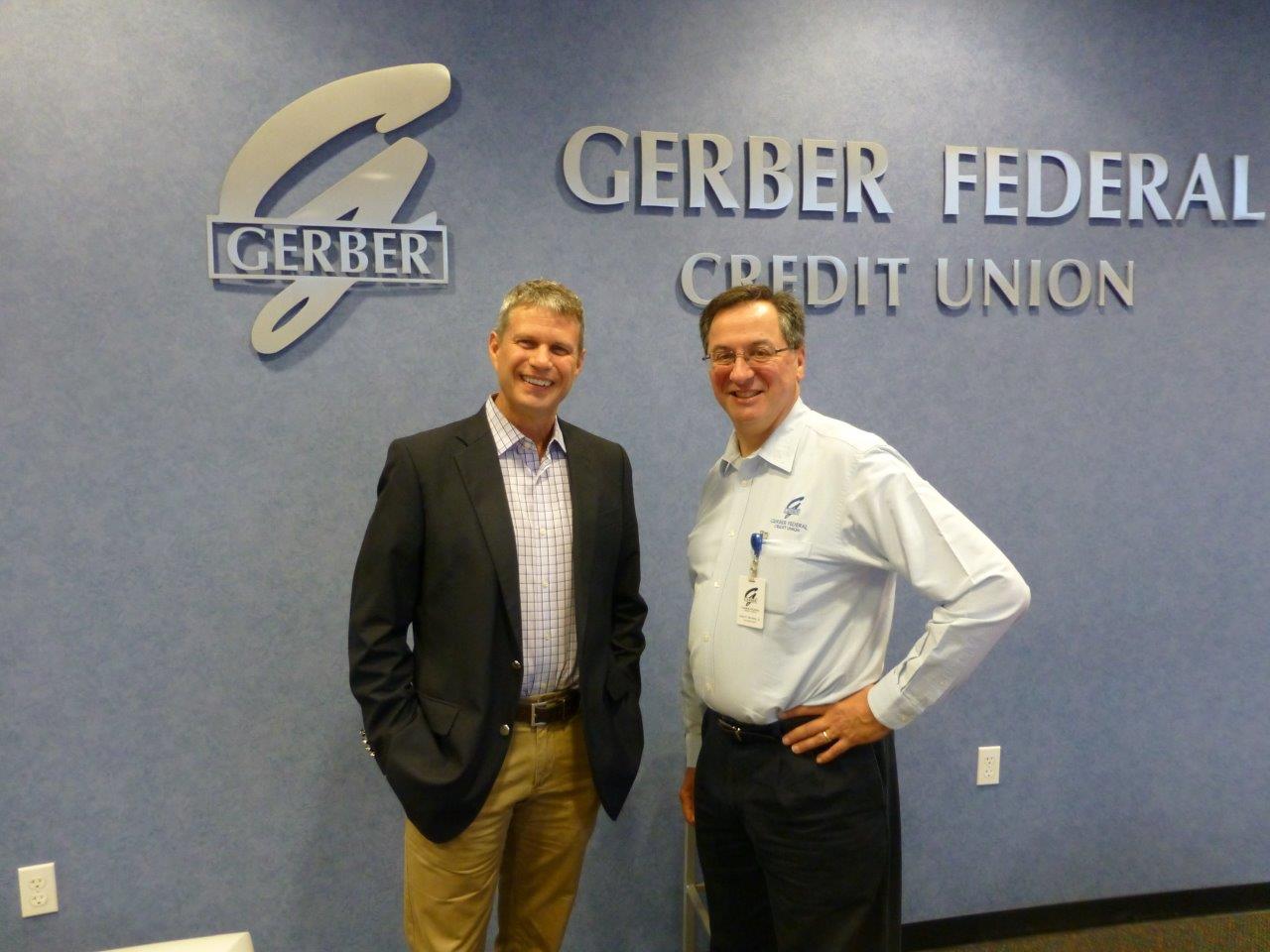 U.S. Congressman Bill Huizenga visits Gerber Federal Credit Union in Fremont
FREMONT, MI (September 9, 2014) — Representative Bill Huizenga of Michigan's Second Congressional District visited Gerber Federal Credit Union.  Huizenga's visit on Friday morning gave the community and members a chance to discuss important issues with the Congressman.  Discussions included consumer privacy protections, immigration reform, and the Consumer Financial Protection Bureau.
"It was great to see Gerber Federal Credit Union engage the community by inviting local residents to participate in a discussion on financial and regulatory issues," said Huizenga. "Understanding how policy decisions made in Washington impact Fremont is an understated but vital part of the democratic process."
Huizenga chatted with Gerber FCU President/CEO, John Buckley, toured the credit union while visiting with employees, and spent the remainder of the morning with members in the lobby.
Gerber Federal Credit Union has more than 13,000 members with assets totaling over $124 million.  Over 120 businesses have partnered with Gerber FCU to offer the benefit of credit union membership to their employees, volunteers and family members!  For membership details, visit www.gerberfcu.com/youbelong.  Gerber FCU has two offices located in Fremont, MI, one in Newaygo, MI and one in Fort Smith, AR.  Connect with us on Facebook, Linkedin and Twitter.
---