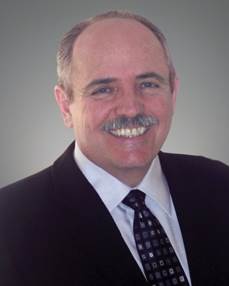 United Federal Credit Union CEO named to NAFCU Board of Directors
JOSEPH, MI (March 20, 2015) — United Federal Credit Union (UFCU) President/CEO Gary Easterling has been selected to join the Board of Directors of the National Association of Federal Credit Unions (NAFCU).
Easterling will become Region 1 Director representing NAFCU members in Connecticut, Maine, Massachusetts, Michigan, New Hampshire, New York, Rhode Island, Vermont and Wisconsin.
"We value the resources and advocacy NAFCU has provided over the years," Easterling said. "Joining the Board gives me the opportunity to use my 30-plus years of credit union experience to give back to NAFCU, and all of its members."
Easterling will assume his position following the close of NAFCU's annual business meeting in Montreal in June.
NAFCU is a direct membership association committed to representing, assisting, educating and informing its member credit unions and their key audiences. Founded in 1967, NAFCU is an independent voice in Washington, focusing exclusively on the needs and issues of federal credit unions.
About UFCU
United Federal Credit Union has served its Members since 1949 by helping them to build a sound financial future. UFCU consists of more than 130,000 Member/owners worldwide, and manages assets in excess of $1.83 billion. Its corporate offices and main branch are located in St. Joseph, Mich., with additional branches in Arkansas, Indiana, Michigan, North Carolina, Nevada, and Ohio.
---