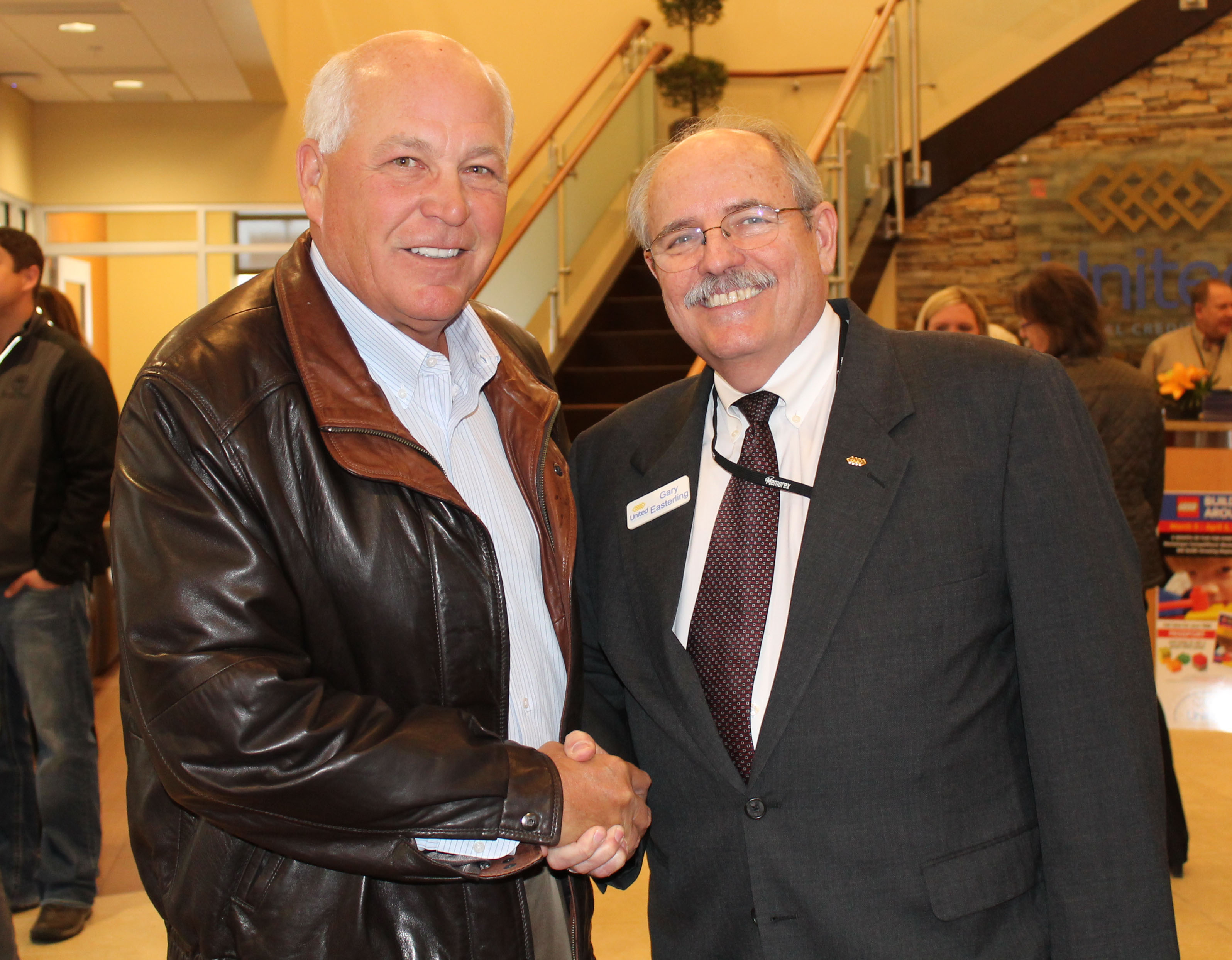 United Federal Credit Union continues to grow with new branches in three states and a second corporate office building
ST. JOSEPH, MI (March 27, 2015) — United Federal Credit Union (UFCU) celebrated the grand openings of a second corporate office building and a new flagship branch in Berrien County, Michigan this week.
A ribbon-cutting ceremony at UFCU's new corporate office building in Niles, Michigan, took place on Tuesday, March 24. The celebration at the credit union's new flagship branch in St. Joseph, Michigan, was held on Wednesday, March 25.
President/CEO Gary Easterling said while he is proud of the new facilities, it is the effect the credit union has made on Members' lives that is most gratifying.
"Over the past three years, in Berrien County, Michigan alone, we have helped place  Members in 485 new homes, helped them purchase approximately 7,800 new cars, and provided financing for 136 businesses, but it doesn't stop there. We have enhanced Members lives in all of the six states where we are located," Easterling said. "Although we have grown tremendously in recent years, we have never forgotten that our real purpose is to serve our Members wherever they are and help them prosper."
In addition to the new facilities in Michigan, UFCU also opened new branches in Nevada and Arkansas in recent weeks. Another branch in Arkansas and one in North Carolina will open in coming months
UFCU is headquartered in St. Joseph, Michigan. It was formed as the result of the merger in 2006 of credit unions started by employees of Whirlpool Corporation in St. Joseph and Clark Equipment Company in Buchanan, Michigan. Since the merger, UFCU's assets have doubled and membership has grown by 81 percent. According to the National Credit Union Association, UFCU is the one-hundredth largest federally-insured credit union in the nation based on assets.
About UFCU
United Federal Credit Union has served its Members since 1949 by helping them to build a sound financial future. UFCU consists of more than 130,000 Member/owners worldwide, and manages assets in excess of $1.83 billion. Its corporate offices and main branch are located in St. Joseph, Mich., with additional branches in Arkansas, Indiana, Michigan, North Carolina, Nevada, and Ohio.
---