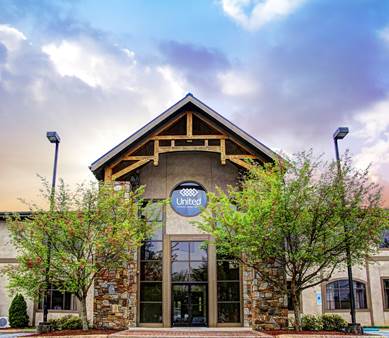 United Federal Credit Union Hendersonville branch opens Monday, June 22 – Balkcom selected as Branch Manager
ST. JOSEPH, MI (June 16, 2016) — Jennifer Balkcom has been appointed to the position of branch manager of the new United Federal Credit Union (UFCU) branch in Hendersonville, North Carolina. The branch opens its doors for business on Monday, June 22. It is located at 101 Jackson Street, and will be UFCU's third branch in North Carolina.
Balkcom is a Hendersonville native and continues to reside in the city. She was previously business development manager for UFCU in Asheville, North Carolina, where she recruited and qualified corporate members, and supported community and credit union activities. Her prior experience includes assistant branch manager and other positions with UFCU and a variety of financial institutions in the North Carolina region.
Balkcom is a 4-H Honor Lifetime Member, acts as a team leader for Relay for Life, and volunteers with March of Dimes and United Way. She also raises funds for the Breast Cancer Foundation.
"I am excited about taking on this new role in my hometown," Balkcom said. "In addition to representing UFCU in the community, I will be providing operational leadership to branch staff, including staff development and retention, and growth of branch sales performance."
A ribbon-cutting ceremony celebrating the opening of the new branch will take place on Friday, July 24 at noon. Additionally, current and prospective members are invited to attend a grand opening celebration on July 25 at 11 a.m. that will feature a cookout, live music by the Caribbean Cowboys, and other family-friendly activities.
About UFCU 
United Federal Credit Union has served its Members since 1949 by helping them to build a sound financial future. UFCU consists of more than 130,000 Member/owners worldwide, and manages assets in excess of $1.83 billion. Its corporate offices and main branch are located in St. Joseph, Mich., with additional branches in Arkansas, Indiana, Michigan, North Carolina, Nevada, and Ohio.
---