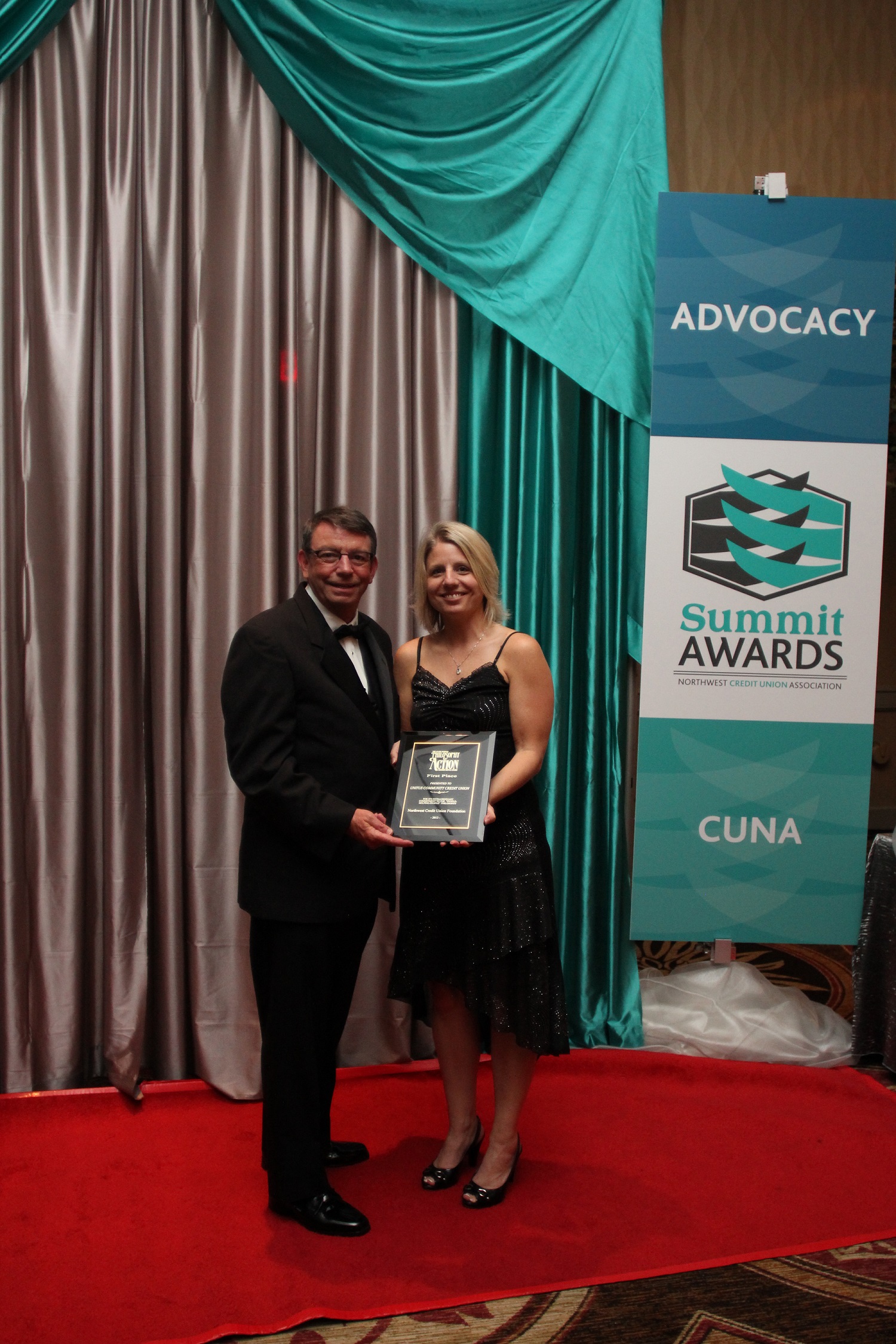 Unitus Community Credit Union receives top honors for member, community service
PORTLAND, OR (November 5, 2013) — Unitus Community Credit Union, a Portland-based credit union with more than 82,000 members, recently received top honors among Northwest credit unions for programs that financially empower members and make a difference in the community.
At its Annual Summit Awards & Dinner Gala, Northwest Credit Union Association (NWCUA) presented Unitus with the "Louise Herring Philosophy In-Action" award for its Money Quest program—a six-week challenge that educated members and helped them achieve personal financial goals. Unitus also received the "Dora Maxwell Social Responsibility Community Service" award for its community service efforts, including raising nearly $50,000 for its nonprofit partners in 2012. Unitus is now being considered for national honors in both award categories.
"At Unitus, we strive each and every day to improve our members' lives and make our communities better," said Unitus President and CEO Patricia Smith. "These awards reflect our employees' passion, dedication and creativity in the service of others. We are very proud of the value our employees add within our communities."
One of Oregon's strongest credit unions, Unitus has received numerous accolades in recent years. The credit union consistently ranks as one of the "100 Best Companies to Work for in Oregon" by Oregon Business magazine, and has received the Portland Business Journal's "Corporate Philanthropy" award the last four years.
 ABOUT UNITUS COMMUNITY CREDIT UNION
Unitus Community Credit Union is a not-for-profit, member-owned financial institution serving people living or working in Multnomah, Washington, Clackamas, Marion, Polk, Yamhill, Benton, Columbia, Deschutes, Douglas, Hood River, Jackson, Josephine, Linn and Lane counties in Oregon and the state of Washington.  Additional information about Unitus is available at www.unitusccu.com or by calling (800) 452-0900.
---