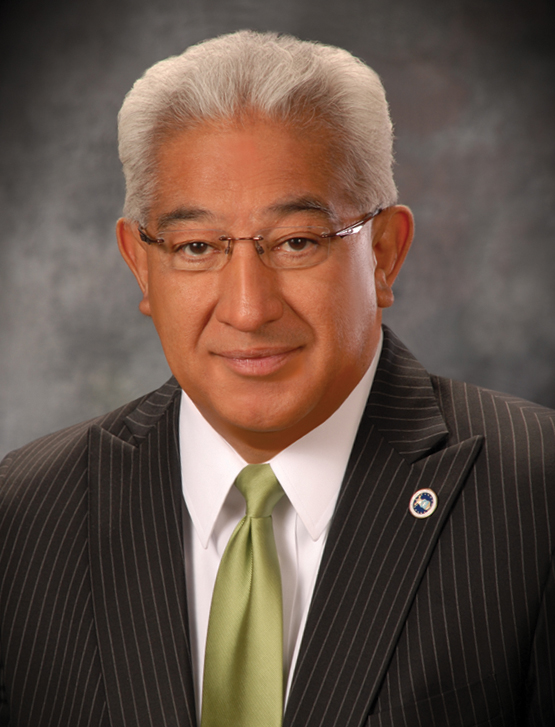 Vantage West CEO named Professional of the Year
Mountain West Credit Union Association Honors Robert D. Ramirez
TUCSON, AZ (April 13, 2015) – Robert D. Ramirez, president and CEO at Vantage West Credit Union, has been named Professional of the Year by the Mountain West Credit Union Association.
The recognition comes just as Ramirez completed his term as Chairman of the Mountain West Credit Union Association League and a few months after he joined the Chairman's Circle for Tucson Regional Economic Opportunities (TREO), the lead economic development agency for the greater Tucson area and its surrounding regional partners. It also comes as Vantage West Credit Union, Southern Arizona's largest credit union, celebrates 60 years of service this year.
The MWCUA Professional of the Year award recognizes industry executives who have demonstrated productive service to their credit union, its association and its subsidiaries, as well as the credit union's chapters, the Credit Union National Association, and any other service on a local, national or international level. Credit union professionals from Arizona, Colorado and Wyoming are eligible.
"It is an honor to be recognized by the Mountain West Credit Union Association" Ramirez said. "This year is an exciting one for Vantage West as we celebrate a notable milestone for service. I take great pride in my tenure at Vantage West and look forward to the months and years ahead as we continue to grow and serve as a source for financial readiness and service for our members and the communities we serve."
Ramirez began his career at Vantage West Credit Union in 1985. Under his leadership, the credit union has expanded beyond its original membership base at Davis-Monthan Air Force Base to include general consumers, serving nearly 135,000 members across Pima, Pinal, Maricopa and Cochise counties.
An Arizona native and University of Arizona alumni, Ramirez is invested in Southern Arizona with his family, his role with Vantage West Credit Union, and his numerous commitments to community organizations, including board of director roles with the Mountain West Credit Union Association, FirstCorp, the DM50 Club, the 162nd FW Minuteman Committee, Pima Community College Foundation, Credit Union Executive Society, El Rio Health Center, San Manuel High School TREO, and the Tucson Metropolitan Chamber of Commerce.
About Vantage West Credit Union
Vantage West Credit Union is a $1.5 billion financial institution in Arizona, which serves a growing membership of nearly 135,000. Vantage West has branches in Pima, Pinal, Maricopa and Cochise counties and serves its vast membership via online channels, as well. Vantage West is a full service financial institution, offering consumer and business loans, credit cards, and deposit products, as well as retirement accounts and other financial services.
Some products and services are subject to approval. Certain restrictions may apply. Vantage West is federally insured by NCUA. www.vantagewest.org
---