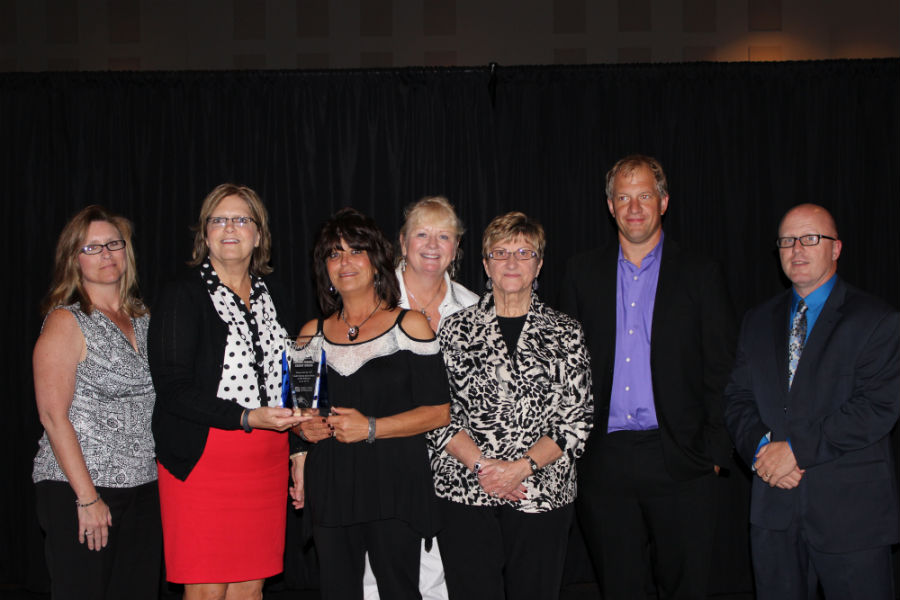 Voyage FCU wins Five Star Award
BISMARCK, ND (June 24, 2014) — Voyage Federal Credit Union in Sioux Falls, South Dakota, was awarded the Five Star Award at the Credit Union Association of the Dakotas Annual Summit awards banquet held at the Sioux Falls Convention Center in Sioux Falls, South Dakota on June 6, 2014.
The Five Star Award was designed to recognize an individual credit union for its outstanding achievements in the following five categories:
Education
Legislative Activities
Public Relations/Marketing
Member Contact
Community Service
This award provides formal recognition of the credit union's accomplishments, recognizes credit union excellence, and honors the credit union for increasing public awareness of credit unions within their communities. The credit union with the most points out of the summary receives the Five Star Award.
Headquartered in Bismarck, ND, the Credit Union Association of the Dakotas (CUAD) is the professional financial trade association serving 67 credit unions in North and South Dakota with assets in excess of $5.5 billion and serving over 436,000 credit union members. For more information about CUAD visit our website at www.cuad.coop.
---