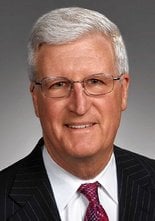 W. Paul Mooney joined Empower Federal Credit Union
W. Paul Mooney joins Empower Federal Credit Union as vice president of investment services and retirement solutions department.
He has more than 25 years of experience in investment services.
Mooney, as the program manager, is affiliated with broker dealer and a registered investment adviser with CUSO Financial Services, LP (CFS).
He is a graduate of Le Moyne College and Rutgers, The State University of New Jersey-New Brunswick, and has his securities license in N.Y., Conn., and Texas.
Mooney has his FINRA 7/63/24 registrations and holds his license for life insurance in New York and Pennsylvania.
---