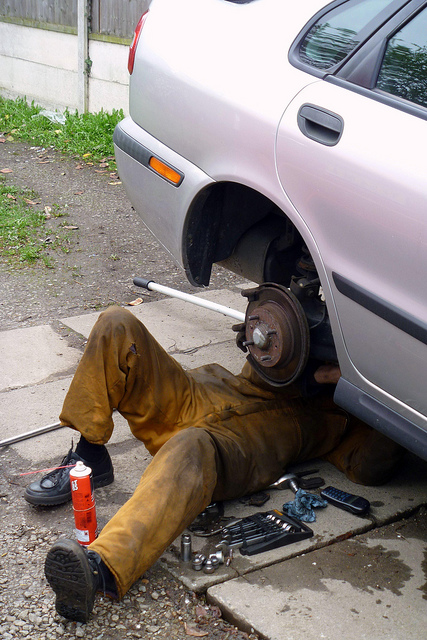 When is the Best Time to Buy a New Car in a Recovering Economy? A New GoBankingRates.com Report Answers this Important Money Question
With the still recovering recession in progress, consumers continue to be cautious with their money; this mentality applies to all aspects of spending, including car maintenance costs and auto repairs. Some consumers erroneously believe that paying for expensive repairs and maintenance saves money in the long term, however, premier personal finance resource, www.GoBankingRates.com, explains the financial gamble of paying into a problem car, and helps consumers decide when it's time purchase a new car.
EL SEGUNDO, CA (February 22, 2013) – When continuous vehicle repair costs pile up, Americans risk losing thousands of dollars by trying to revive a rundown car. To avoid burning money on never-ending car maintenance costs throughout the year, Go Banking Rates answers the question, "When is the best time to buy a new car?"
The findings of the report reveal that identifying the right time to trade in an old car for a newer one requires knowing how much a new auto loan will cost. According to The Wall Street Journal, the average cost of a new car is $30,274 (data from August 2012 report, the most current calculation). Additionally, the current national average auto loan rate is at 4.12% APR for a 60-month term. This amounts to monthly payments of $559.18 — or $3,276.80 in interest rate charges alone.
The report also explains the general rule of thumb for when to consider buying a new car – if a   consumers' car maintenance costs exceed 50 percent of their vehicle's present value, then it's time to make a purchase.
Jennifer Calonia, the report's lead investigator, explains, "There's a fine line between wanting to fix an old car for frugality's sake, and just being fanatically stubborn about letting go of an obvious money-pit."
"Financially, it makes more sense to save the money spent on recurring car repairs toward the purchase of a new car – by putting money toward a new car over continued auto repair costs, there's less hassle and less risk," continues Ms. Calonia.
Other key indicators of when is the best time to buy a new car are revealed in the study here.
For questions about this report or to schedule an interview with a Go Banking Rates editor, please use the contact information below.
About Go Banking Rates
www.GoBankingRates.com is a national website dedicated to connecting readers with the best interest rates on financial services nationwide, as well as informative personal finance content, news and tools. Go Banking Rates collects interest rate information from more than 4,000 U.S. banks and credit unions, making it the only online rates aggregator with the ability to provide the most comprehensive and authentic local interest rate information.
---