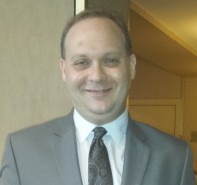 World Council comments on AML/CFT customer "de-risking" at Financial Action Task Force Consultative Forum
World Council turns the global anti-money laundering body's attention to the pressures on credit unions with money services businesses as members and credit unions' difficulties maintaining correspondent banking relationships.
BRUSSELS (March 30, 2015) — World Council of Credit Unions (World Council) discussed credit unions' concerns about the so-called anti-money laundering/countering the financing of terrorism (AML/CFT) customer "de-risking" phenomenon with the Financial Action Task Force (FATF) at an FATF consultative forum held March 26-27 in Brussels, Belgium. "De-risking" impacts credit unions when they face regulatory pressures not to have money services businesses (MSBs) or similar enterprises as members, and also when they have trouble maintaining correspondent relationships with banks that are concerned about their customers' AML/CFT risks. World Council vice president and general counsel Michael Edwards represented the global credit union movement at the FATF consultative meeting.
"We applaud the FATF's efforts to address financial institution customer de-risking," said World Council president and CEO Brian Branch. "Our members have told us that their credit unions often face pressure from examiners not to provides services to MSBs, and also that it has become increasingly difficult for credit unions to open and maintain bank accounts in recent years. We believe that clearer guidance on credit unions' and banks' AML/CFT compliance responsibilities regarding clients that are financial businesses will significantly reduce regulatory burdens on credit unions and help them provide better services to their members."
The FATF is likely to issue guidance on the credit unions' and banks' AML/CFT compliance responsibilities with respect to MSBs within the next year, and is also considering issuing guidance on client de-risking in the banking sector in general. The FATF also incorporated statements discouraging unreasonable client de-risking into its Guidance for a Risk-Based Approach to the Banking Sector paper issued in October 2014 that World Council recommended in an April 2014 comment letter.
Other issues discussed at the FATF consultative forum included AML/CFT concerns related to virtual currencies like bitcoin and how best to leverage financial innovations that promote financial inclusion while maintaining a safe and sound AML/CFT compliance program.
World Council of Credit Unions is the global trade association and development agency for credit unions. World Council promotes the sustainable development of credit unions and other financial cooperatives around the world to empower people through access to high quality and affordable financial services. World Council advocates on behalf of the global credit union system before international organizations and works with national governments to improve legislation and regulation. Its technical assistance programs introduce new tools and technologies to strengthen credit unions' financial performance and increase their outreach.
World Council has implemented more than 290 technical assistance programs in 71 countries. Worldwide, 57,000 credit unions in 103 countries serve 208 million people. Learn more about World Council's impact around the world at www.woccu.org.
Photo caption: World Council vice president and general counsel Michael Edwards at the FATF private Sector Consultative Forum in Brussels, Belgium.
---