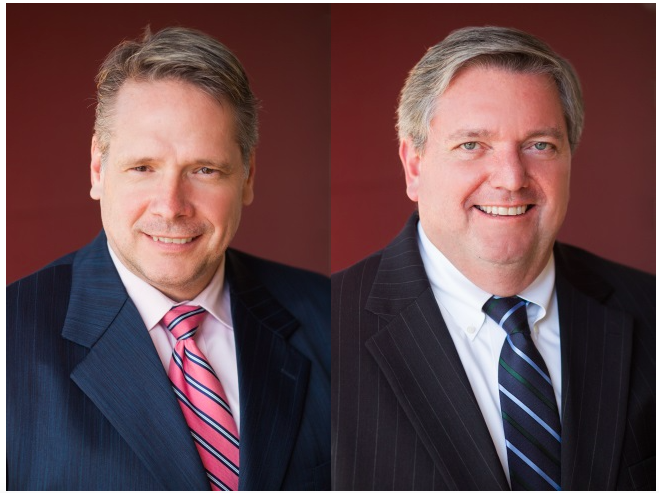 Xceed Financial expands investment services team
Two new financial consultants to serve members throughout the Western U.S.
EL SEGUNDO, CA  (March 4, 2015) — Xceed Financial Credit Union announced that two new Financial Consultants, Steven Barrett and David Limerick, have joined its Investment Services group. Barrett, who is based out of the Credit Union's El Segundo, California headquarters, and Limerick, based out of the Xceed Financial Center in Lewisville, Texas, are responsible for helping individuals, families and small business owners throughout the Western United States with the full range of investment and insurance services.
"We're thrilled that David and Steven have agreed to join the Xceed Financial team," said Xceed Financial President and Chief Executive Teresa Freeborn. "They each bring an outstanding record of achievement, a passion for helping people grow and protect their wealth, and a real commitment to going the extra mile to serve our members."
Prior to joining Xceed, Limerick operated his own financial services and insurance practice. A registered investment advisor, he is a member of the Financial Industry Regulatory Authority (FINRA), the Securities Investor Protection Corporation (SIPC) and has earned both Series 7 and Series 66 licenses through FINRA. He is licensed to sell insurance products in Texas, Oklahoma and Louisiana, and registered to transact securities business in those states as well.
Barrett joins Xceed from one of the nation's largest insurance companies, where he was a partner. He spent more than a dozen years with that company, and received numerous promotions, honors and awards for excellence. Licensed to sell insurance products in California, he has earned Series 6, 7 and 63 licenses through FINRA.
Financial Consultants David Limerick (left) and Steven Barrett (right)
About Xceed Financial Credit Union
Headquartered in El Segundo, Calif., Xceed Financial is a full-service, federally chartered workplace credit union dedicated to meeting the needs of businesses and their employees throughout the United States. Founded more than 50 years ago, Xceed Financial has over $1.2 billion in assets under management, nearly 65,000 members, and operates 12 Financial Centers in five states. The Credit Union partners with more than 300 employers – also called "select employer groups" or SEGs – to deliver personal banking and financial education to working adults and their families. It holds a four-star, excellent rating from BauerFinancial.
---