The pros and cons of automatic bill pay
No one likes to think about paying bills, so the idea of automatic bill pay can seem quite appealing. Can you imagine the month going by and all your bills getting paid without you having to lift a finger? Before you settle on this option, make sure you have a real understanding of the actual pros and cons of automatic bill pay. The following are a few pluses and minuses and tips on whether it's the best choice for your finances.
Pros
Convenience
As mentioned above, automatic bill pay allows you to forget the hassle of logging on to various websites or sending in payments to different companies. Instead, this bill-pay option automatically withdraws the funds from your banking account, leaving you with the satisfaction of knowing everything is paid for on time. Additionally, some financial institutions will provide customers (members CU) with an organized monthly list of bills paid so you can view everything all in one place.
Improved credit score
Many people see a hit to their credit score as a result of delinquent payments. With automatic bill pay, you can rest assured that your financial standing will not suffer because you forget to manually make a payment. One of the biggest components of your credit score is your payment history, so automatic bill pay can help you stay in good standing and keep your finances consistent.
Cons
Overdrafts
Chances are your bills are not the same exact amount every month. Therefore, if there is a fluctuation and the funds are automatically being withdrawn, your account may be overdrawn if you're not prepared for the higher cost. Also, you can usually anticipate when your bills will be paid, but in the off chance your spending is higher and money is tight, it may be a wiser decision to manually pay bills when you know the money is there.
Mistakes
When your funds are automatically being withdrawn to pay your bills, you're less likely to pay attention to payments and account activity. Although rare, there is a chance that the company withdrawing the money may unintentionally do so more than once, or may take out an incorrect amount. Although these problems can be fixed, they can put you in a bind and cause headaches.
While automatic bill pay is becoming increasing popular, it is not for everyone. The important thing is to understand whether it fits into your financial routine. Use text and email alerts to help keep you in the loop when bills are paid or due. Because if you're not careful what may seem like a convenient system may wind up causing you unnecessary financial stress.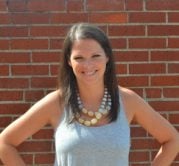 Wendy Moody is a Senior Editor with CUInsight.com. Wendy works with the editorial team to help edit the content including current news, press releases, jobs and events. She keeps ...
Web: www.cuinsight.com
Details