Reinventing Credit Unions
by: Miriam Limon, Marketing Communications Specialist, AEA Federal Credit Union & The Cooperative Trust
"The world is a very different place than it was 70 years ago when the cooperative financial movement was first taking root in North America. We can't just return to our past; we have to reinvent the cooperative organization…"
Imagine asking members to name cooperatives. How would they respond?  They might tell you about their local farmers market.  They might mention REI, a retailer that sells outdoor gear and happens to be the nation's largest consumer cooperative.  How many would say credit unions?
Being a cooperative financial institution isn't what it used to be.  When credit unions first came to North America, there was a genuine need for them.  Large financial institutions weren't willing to lend to the average person for a washing machine or a car, but the local credit union would.  Today you can apply for a credit card or get an auto loan at almost any financial institution. Times have changed.
So how do we keep the cooperative spirit in a changing environment?  We rethink it.  That is what a recent study by the Filene Research Institute is challenging credit unions to do.  In The International Cooperative Governance and Market Trends report, Filene and Credit Union Central of Canada brought together experts from all over North America and Europe to discuss the future of credit unions.
"A theme quickly surfaced. What we do must reflect a sincere effort to improve the well-being of members…We must recognize that the best credit unions aren't afraid to ask each other for help."
Cooperation among cooperatives.  It is a principle among all cooperatives including credit unions.  It is also one of the things that makes us unique.  Have you ever heard about big banks coming together to brainstorm new product offerings?  Not likely.  Opportunities to network with other credit unions are valuable to growth and better member service.  We should keep cooperation at the forefront of our planning.  If you are looking for new products to offer your members, look to other credit unions for ideas.  Share your own successful product ideas with other credit unions.
Member loyalty is one thing we are all working to strengthen.  A life-long member is valuable, but hard to earn.  In the report, loyalty is broken down into key elements:  trust, a shared vision, complete commitment and delivery of constant, superior value.  As credit unions perhaps we take some of these elements for granted, such as shared vision.  We started with a shared vision.  Teachers joined teachers' credit unions.  Electricians joined electricians' credit unions.  Now, credit unions have expanded fields of membership, some covering multiple countries.  We know our landscape has changed, so how do we earn loyalty? Maybe by reinforcing our cooperative edge.
The study found that, "the consumer values the cooperative model and they are more likely to be loyal to a financial institution that can offer it."  So the average consumer wants to like us more than the competition.  We could get their attention with the help of another cooperative principle, "concern for community".  Credit Unions are locally-owned which means we know the communities we serve.  We live in the communities we serve.  That is definitely an advantage.  Participate in local events. Get involved with local non-profits. You can be sure that the big banks will sponsor national fundraisers, but they probably won't be bagging apples at your local food bank.
Credit unions are unique and valuable to the communities we serve.  We want everyone to know what makes us great.  So, let's make the International Year of Cooperatives an opportunity to work together and reignite our cooperative spirit.
Miriam Limon has worked at AEA Federal Credit Union for over 11 years. She has been a part of the Marketing Team for 7 years and recently helped create and launch a new logo and image.
In 2010, Miriam was instrumental in creating Ucu (or U Credit Union), a micro-credit union for young adults ages 18-29. She wrote and helped design the website, brochures, and magazine. The Ucu Program was later purchased by a California based credit union marketing firm to remarket internationally. The program earned a Golden Mirror Award in innovation and a MAC Award in image enhancement.
She has served on various Credit Union committees including the Yuma Chapter of the Mountain West Credit Union League and the Arizona Youth Involvement Network.
Miriam was born and raised in Yuma, Arizona. She has been engaged to her fiancé for who knows how long and they have a beautiful daughter.  www.aeafcu.org

The Cooperative Trust is a grassroots group of young people working in credit unions and cooperatives. Founded in 2010, they connect and enable those fighting for the future of socially-responsible finance. For more info, or to join, visit them at trust.coop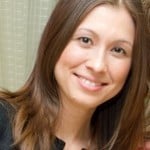 Miriam has worked at AEA Federal Credit Union for over 11 years. She has been a part of the Marketing Team for 7 years and recently helped create and launch ...
Web: www.aeafcu.org
Details