Relationship Marketing – Building Long-Term Member Loyalty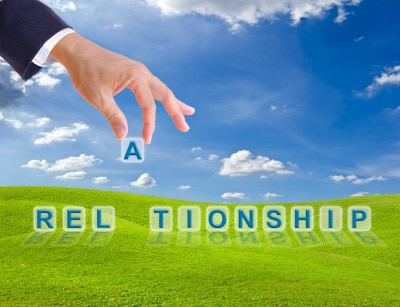 By Brad Banyas, OMI
It seems there is no shortage of marketing strategies aimed at improving the performance of any organization. For credit unions, the concept of "Relationship Marketing" may be one to consider as a powerful way to build lasting relationships with your members. Relationship Marketing refers to everything you do to make your prospective and current members aware of your products and services. But more than that, it is a philosophy and strategy that is focused on building long-term, profitable relationships with your members.
The notion of "know your customer" is nothing new; but traditional marketing approaches are primarily transactional in nature, whereas relationship marketing is relational. Old-style marketing mostly focuses on sales transactions. Relationship marketing focuses on creating and maintaining a more meaningful, personalized, and lasting customer experience.
Build a Deeper Relationship
Relationship Marketing is all about recognizing the long-term value of member relationships. One way to build a deeper and more lasting relationship with your members is by looking at how your routine member communications – like monthly statements or common account notices – work to build relationships at a deeper level. This requires a thoughtful approach that extends beyond intrusive advertising and sales promotional messages, and technology tools that go beyond simple demographic data-driven promotions.
Beyond Print
Relationship marketing is a broadly recognized, widely-implemented strategy for managing and nurturing interactions with current and potential customers and members. These days, that means more than just in print. With the growth of the internet and mobile platforms, relationship marketing has continued to evolve and move forward. As a result, the technology has opened many more collaborative and social communication channels. As a result, credit unions must look beyond print and adopt technologies that help organize and synchronize the communications processes overall; and most importantly, automate those activities to make the most of the effort and the investment.
A Single Communications Platform
Communicating with members is not as simple as it used to be, and having a single communication management platform is an essential element to effective relationship marketing. With the advent of social media, mobile technology, online, and more, banking your strategy on your ability to manage each piece in isolation, with different departments and diverse silos of operation, is a certain equation for disaster. TransXaction by OMI is a cloud-based communications management system that provides a single platform to manage all of your member communications whether they take form in paperless correspondence, on the Web, via email or using social media. Now credit unions can create more relevant and valuable correspondence by leveraging account information to craft well-thought loyalty programs. Ultimately, credit union marketers build lasting relationships as the catalysts to long-term member satisfaction.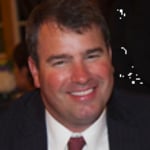 Brad Banyas is CEO of OMI, a leading cloud-based customer communication management service and platform provider. OMI delivers cost-effective solutions for marketers and brand managers to connect with customers through ...
Web: www.omi.co
Details