Repurposing data for personalized, relevant member communications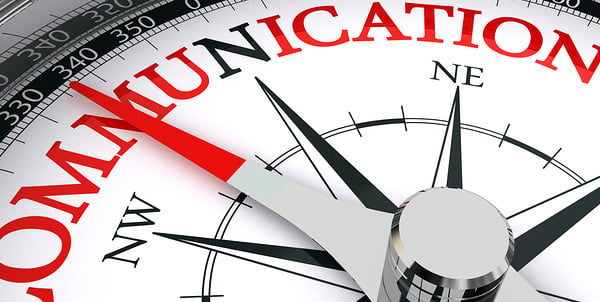 Communicating with members effectively is a significant challenge today, given that not only does every credit union member have a unique background and interests, each also has a favored communication channel. They are busy people who get frustrated when they have to phone for help understanding their account report or loan statement. While every credit union today is kept very busy meeting the demands for simple, easy to understand communications, the need for speed to market and multichannel delivery is also present. Gathering all the necessary data together and getting it all out requires "repurposing"—or re-using existing member data, assets, text and graphics.
Responding to a member who simply clicks a button at a website to request information can require a significant amount of data programming and manipulation within your organization. Often product and service descriptions are stored in silos that are separate from member history files, and most likely these databases are different from those in finance or marketing or sales. And even though today's robust technology allow you to bring together siloed data to create an effective communication piece, there's still the question: If we designed this for print, can a member easily read it on their email, through Facebook or on a smartphone or tablet?
To successfully fulfill your customer communications strategy and meet members' expectations for responsive and customized service, credit unions need a solution that can tap into their various legacy data sources, assemble the desired information and then ensure that the completed piece goes out in an appealing format via the member's preferred communication channel. Following are some issues to consider when finding and assessing an efficient and effective solution for your organization.
In-house or outsourced?
The first decision you face is whether your customer communications strategy can be fulfilled in-house or if it should be outsourced to a third-party service provider. Many credit unions already use third-party service providers to print and mail statements and other member communications.  If you choose to outsource, it is important to closely evaluate your vendor partner's capabilities to ensure they can meet your communication needs in the areas of agility, flexibility and control.
If you choose to keep the management of your customer communications in-house, software solutions are available that are specifically designed to implement a collaborative multichannel, personalized communication strategy. The solution you choose should be user-friendly and offer the flexibility needed to allow your customer service reps and marketing staff to create point-of-need documents for members while collaborating with a print service provider for fulfillment.
Working with existing resources
A key challenge in today's repurposing environment is integrating multichannel communications systems with the data stored in existing legacy systems.  A requirement is the ability to be able to tap into your "big data" in its raw state from sources in various departments, making it easy to merge and consolidate this data and present it in a clear and appealing way. This avoids the expensive and time-consuming process of preparing the data before any analytics or repurposing can be accomplished.
Additionally, your solution must be able to create flexible content that automatically changes to match the different formats and layouts of each delivery channel. The data must keep its integrity throughout, and the final product sent to members must be easy for them to read and use in the format of their choosing. If not, the IT staff will have to intervene, adding time and considerable effort to your communication project.
Absorb complexity to provide simplicity
Creating a communication that is simple for a member to read, understand and access, doesn't mean it is a simple job to achieve that goal on your end.  Rather, your credit union may have to absorb the complexity in order to provide your members with the desired simplicity.  Automated customer communication management systems make absorbing that complexity as painless as possible for a credit union, as well as quick to implement and cost-effective.
Whether you choose to work with a third-party service provider or in an in-house facility, a robust customer communication management system is the most efficient way to repurpose and mobilize your existing member data—and the new data that is constantly generated.  The information you have about your members is an invaluable resource. Using it effectively to better serve members can help to ensure a successful future.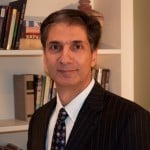 Steve Francis is president and general manager of North America for GMC Software Technology, the leader in Customer Communications Management (CCM) solutions. A former executive at IBM and Ricoh, Mr. ...
Web: www.gmc.net/en/home
Details