Round Two of Don't Tax My Credit Union "Tuesday" Lands Sept. 10; Let's Show the Bankers What They're Up Against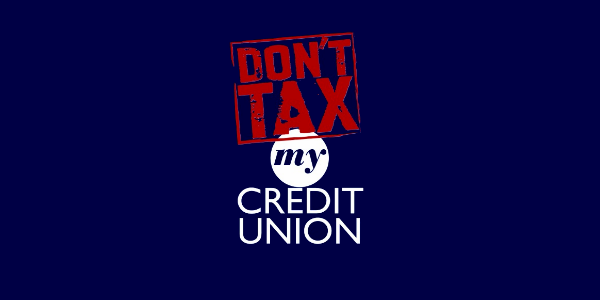 September is here. The football season is starting. Baseball post-season is in sight. School is back in session. Congress is getting ready to reconvene. In credit union land, one thing that never changes no matter what time of year we are in—credit unions continue to provide high-quality, low-cost financial services to their 97 million consumers. And nothing should stop that. That's why CUNA and the Leagues have called on the credit union system to respond strongly to Round 2 of "Don't Tax My Credit Union 'Tuesday'" on Sept. 10th.
This matters folks. The bankers have launched their response to Don't Tax My Credit Union with their It's Time to Pay social media campaign. It's hard not to laugh hearing the bankers calling on credit unions to pay up while they've been busy spending tax payer money for years now with bailouts and special business loan funds that they misused.
Your voice is vital for next Tuesday. Every Tweet. Every Facebook post. Every Hill contact. They all matter. The key policymakers of tax reform have pledged to have draft tax reform legislation this Fall. It's vital to remember that whether or not legislation passes this year, whatever is in the draft legislation will set the precedent for all future tax reform discussions. There is precedent for this. Two years before the last major tax overhaul back in 1986, there was a Treasury report on tax reform two years prior that set the stage for the'86 reform. We just can't afford to have the credit union exemption in any draft legislation. More importantly, our 97 million members that benefit from the great service, products and rates you deliver to them everyday can't afford it. Congress must hear loudly that a tax on credit unions is a tax on 97 million hard working Americans.
"Don't Tax Tuesday 2" (DTT2) comes on the heels of our highly successful "Don't Tax Tuesday" event CUNA and the Leagues sponsored July 23, just as Congress was getting ready to leave Washington for its summer break. But our aim on Sept. 10 is to surpass what we pulled off in late July – and reach thousands more credit union supporters across the nation.
The idea for this "blitz" initially came from some credit unions, who shared with the CUNA political affairs staff their idea of a one-day, overwhelming and focused messaging onslaught, featuring our "Don't Tax My Credit Union" message. The target: Members of Congress, on both sides of the capitol.
Credit unions, and their supporters, immediately embraced the concept – logging on to Twitter and using "#DontTaxMyCU" in their direct tweets to members of Congress. All in all, more than 2,100 separate "tweets" were sent directly to members of Congress, urging them "don't tax my credit union."
Even more satisfying to us: Nearly 1.5 million Twitter and Facebook users were exposed to our message (through retweets, followers and friends on the social media networks). That created quite a buzz in Washington. More than once we heard from others across the nation's capital remarking on the omnipresence of credit unions' social media message, saying for example "credit unions are really blowing up Twitter today."
Bottomline: It worked. Congress heard our message. Case in point: Rep. Lloyd Doggett (D-Texas) responded to what he was seeing on Twitter with his own tweet — "I support credit unions as essential banking options to all Texans. Having worked with #credit unions for 3+ decades, I agree #DontTaxMyCU."
You cannot ask for much more effective feedback than that.
Next Tuesday, we're taking DTT2 to a whole new level. In the July go-round, we focused almost entirely on Twitter. This time, we're asking credit union backers to include Facebook in their efforts as well, by posting on their lawmakers' page a "don't tax my credit union" message.
The timing for this push is critical: Both the Senate Finance and House Ways and Means Committees are working on comprehensive tax reform bills, which could be reported out of the committees later this fall. While we do not know yet what these bills will include (nor is it clear these bills will be enacted in this Congress), it is critical that the credit union tax exemption remains intact in any legislation moving out of congressional tax-writing committees.
Doing so will go a long way to preserving the tax exemption in the long run.
How can you participate?
Credit unions and individuals can participate by tweeting to their respective Senators and Congressmen using the #DontTaxMyCU hashtag. It can be as simple as, "Please #DontTaxMyCU @SenatorWicker @SenThadCochran @GreggHarper" if you lived in Mississippi's 3rd Congressional District.
Or, your message can be more personalized, "I was able to get a mortgage through my #creditunion b/c it's more affordable. #DontTaxMyCU @SenatorHagan @Senator Burr @RepReneeEllmers" if you lived in North Carolina's 2nd Congressional District.
No matter the message, tweet or post whatever you can.
And CUNA and the Leagues have made it easy for you to get involved: Go to http://www.tweetcongress.org/officials/tweeting to find your legislators' Twitter handles; just click on the lawmaker's picture below each of their names.
(Remember that if you are putting your legislator's handle first to include a "." before it, so that it can be seen by the public. Example: .@SenGillibrand @ChuckSchumer please #DontTaxMyCU)
On Facebook you can include your Senators and Representative in a post by typing the @ sign and then typing the lawmaker's name. You can post similar things on Facebook as is being done on Twitter.
And don't forget about Vine videos: These effective six-second videos can be easily done and sent to your legislators as well.
For more information on these tactics and more, visit DontTaxMyCreditUnion.org.
I urge you to make your voice heard on Sept. 10th for "Don't Tax My CU Tuesday 2." You'll definitely score some points for credit unions – and help us win the game in the long run.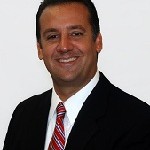 Paul Gentile is President and CEO Cooperative Credit Union Association. The Cooperative Credit Union Association represents the credit unions in Massachusetts, New Hampshire and Rhode Island. The credit unions of ...
Web: ccuassociation.org
Details