Should Credit Unions Be More Like Starbucks?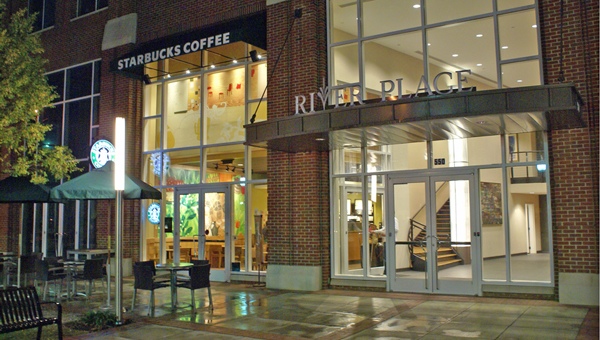 By Heather Horrocks, Momentum
Being relatively new to this industry, I find the on-going branching debate fascinating.  From a credit union's perspective, and any business for that matter, you want to spend as much time as possible engaging with your customers face-to-face.  Face-to-face will always be the most impactful form of communication regardless of our fascination with technology.  You can tweet and Facebook all day long, but at some point, you need to meet IRL.  (In real life)
From everything that I've read, tweeted and re-tweeted, I believe that there is overwhelming evidence that the branch is not dead.  It is just evolving.
In a recent article in the Financial Brand entitled "Branch Showcase" some new and intriguing branch concepts were featured that supersede the normal branch design.  The idea is to create a space that is engaging – where people just want to hang-out and congregate.  Spending more time in the branch means more personal interaction.  More personal interaction means more financial services that can potentially be sold.
Take a look at Starbucks.  When they started, there was one location in downtown Seattle.  Have you ever heard how Starbuck's mission statement at one time was to have a Starbucks on every corner in the world?   At the time, it seemed completely implausible and quite arrogant.  But, guess what?  They've pretty much achieved that mission.  I'm constantly amazed by the places where I travel that have a Starbucks.
Starbucks even opened a location in the Forbidden City in China.  Granted, it was controversial and finally closed due to national outrage and protest seven years later.  But, they actually did it.
How did they do it?  By making it about more than just the product they are selling – coffee.  From the Starbuck's website:  "It's not unusual to see people coming to Starbucks to chat, meet up or even work. We're a neighborhood gathering place, a part of the daily routine – and we couldn't be happier about it. Get to know us and you'll see: we are so much more than what we brew".
And, look at the quote from the Financial Brand article:  "If banks no longer need physical locations, then why does ING Direct — the world's most admired internet bank — keep opening stores, with no sign of letting up?"
I think that credit unions could learn a thing or two from Starbucks and ING.  Instead of dwelling on the whole branching debate, be industry leaders and take a progressive look at the future of your branches.
Make them fun.  Make them innovative.  Create a space that ties into your community.  Once again, something that Starbucks is pioneering by sourcing local materials and creating what they are deeming as "hyper local".
An Experimental New Starbucks Store: Tiny, Portable, And Hyper Local
Whether or not you like their coffee, you would have to agree that they are clearly industry leaders in taking their business to the next level.
Maybe your credit union's mission in 2013 should be to have a branch on every corner in the world?
Maybe a little overreaching, but if you're going to dream, dream big, right?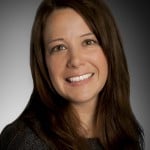 Heather is the Director of Marketing at Momentum, a national design-build firm. Heather and the Momentum team work with Credit Unions to facilitate strategic planning, evaluate facilities growth needs, and ...
Web: www.momentumbuilds.com
Details