Should you be afraid of Walmart?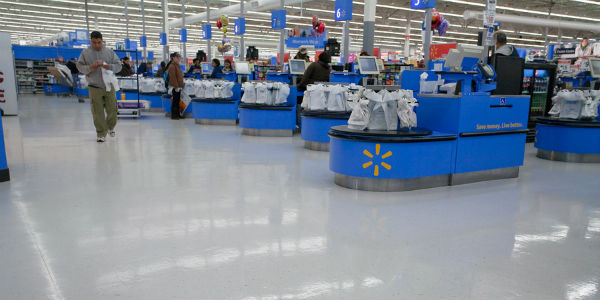 The retail giant rolled out a new checking account product last week. How much of an effect will it have on credit unions?

by: Erik Payne
On Wednesday of last week Green Dot and Walmart announced the rollout of GoBank, a checking account product linked to a MasterCard debit card and offered exclusively at the retailer. The product is expected to be nationwide by the end of October.
A quick summary of the product and its features:
GoBank doesn't charge overdraft fees, minimum balance fees, or monthly fees if there is an established direct deposit of $500 per month; otherwise, there is an $8.95 monthly membership cost.
Other fees include a 3% foreign transaction fee as well as out-of-network ATM fees — Walmart has 42,000 participating ATM locations — that are typically $2.50 plus any other fees the ATM may charge.
Walmart charges a $2.95 one-time "starter-kit" to activate the account, with a minimum first balance of $20.
Among other mobile-friendly features, GoBank offers instant person-to-person payments (via text and email), pay-anyone bill pay, and a "Fortune Teller" budgeting tool.
GoBank uses proprietary underwriting techniques to most consumers who pass ID verification to open an account. It does not use a ChexSystems score or credit bureau rating.
This is not Walmart's first foray into the financial service sector. Two years ago, the company introduced a partnership with American Express to offer prepaid card and debit accounts, which many other retailers now offer.
continue reading »