Single Mortgage Sales: How a Credit Union Can Benefit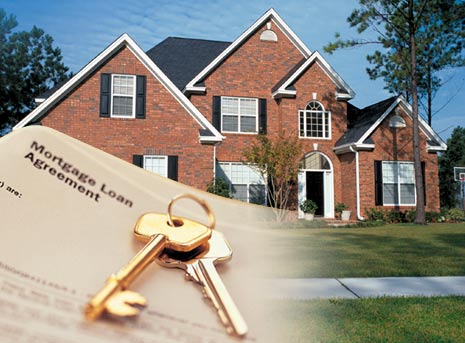 By Paul J. Giefing, UPLEX Global
Since 2007, Credit Unions have originated over $250 Billion in residential mortgages in the United States[i]. If it weren't for the collapse of the secondary market for these securitized loans, it is likely this number would be much higher.  While CUs typically portfolio about 30% of their mortgage originations, they have to be aware of the possibility of purchases / sales of these assets in the secondary market to further solidify their Asset/Liability and Liquidity management.  As government regulations further restrict the use of securitized assets for these sales (QRM), credit unions must take advantage of emerging technology in dealing in single mortgage sales.
There are three distinct advantages of single asset sales that lend themselves well to the credit unions' wide variance in size and policy:
Avoid portfolio performance issues with the movement of individual assets as opposed to whole portfolios
Fine-tune their mortgage portfolio with the selective purchase and sale of ARM and fixed rate mortgages
Regulatory issues such as the Qualified Residential Mortgage definition will make residential mortgage origination and portfolio management increasingly complicated.  Government mandated liquidity and quality standards are making the sale of securitizes assets equally complicated.  History has suggested that listing these assets individually was simply inefficient and cost ineffective.  Technology has now changed the way we think about secondary markets, regardless of the size of the asset.  By utilizing digital listings single assets can be listed completely and efficiently.  Investors of all sizes can be included as potential suitors for these assets, not just equity groups and extremely wealthy individuals. They have always existed, but needed an efficient point of contact.
Additionally, the regulatory pressures are forcing portfolio management to become a reactive job. To react requires flexibility and quick action.   With a consolidated secondary loan market, this type of action is possible.  Individuals and small investors are actively seeking single mortgage notes to invest in and, up until recently, these were hard to find.
The average private investor is buying single notes in the range of $50k – $70k at an average LTV of around 60%.[ii] A typical credit union could use these benchmarks to identify a healthy amount of quality assets in their portfolio.  While we would all like to hold on to such quality investments, the federal government is making it increasingly difficult to do so.  In many cases, there is a need to move some quality assets to avoid their subjective assessment of 'risky'.
With automated online markets such as UPLEX Global, managers can have a single mortgage listed securely in the broad market in less than thirty minutes, leaving them and their personnel free to continue the positive and active management of the credit union's assets.
Summary
In general, the mindset has always been 'all or nothing' when it comes to mortgage sales, but I think it is time to realize that this statement is false.  History has proven that the lack of transparency and efficiency in the securitized markets leads to failure of catastrophic proportions.  There is no need to securitize these assets if there exists a way and means to efficiently and securely market them as individual assets to a market of qualified professionals.  This removes the subjective mystery of how they determine performance and rating, while avoiding the information 'ghost trail' after they change hands.  Perhaps we could even say that some markets don't ever need to reach a level of stock market liquidity to be efficient…nor should they.
For additional information about the benefits of participating in the growing secondary loan market and how UPLEX Global can help, and/or to be invited to one of our upcoming free industry webinars, email your request with contact information to: sholmes@uplexglobal.com.
---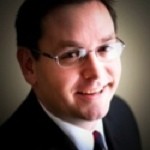 Paul is an entrepreneur and the Founder/CEO of UPLEX Global, the premier online loan exchange for financial institutions and investors. He has enjoyed being a part of the business ...
Web: www.uplexglobal.com
Details