Social Media for Credit Unions – Are You at Risk of Being Left Behind?
It seems like everyone it talking about social media these days, and for good reason; if you are not involved with social media marketing you are missing a significant opportunity. Some 800 million consumers spend nearly four hours each week on Facebook and according to Twitter their subscribers send over 140 million "tweets" per day. Other social media platforms like Google+, LinkedIn and Pinterest are growing by leaps and bounds. One reason for this is that 52% of the world's population is under 30-years-old, but clearly social media is no longer a fad embraced by only the younger generation.
Have You Seen the Light?
Most businesses have seen the "social media light," but many credit unions are at risk of being left behind. Today's consumers expect businesses to engage and provide personal attention through social networks. Credit unions that continue to stay locked into stodgy printed member correspondence and expensive print and mail risk not only missing the boat, but paying more than they should for their member correspondence. Going paperless with social media where it makes sense saves money and is more effective in terms of member satisfaction, member acquisition, and increased cross-sell and up-sell opportunity.
Making the Most of Social Media
How can credit unions make the most of social media?  The key is targeting your resources to where social media can have the most significant impact. Start by concentrating on three key objectives:
Member acquisition – One key to success is leveraging existing "fans" of your credit union to share their positive experiences via their social network. Naturally, you hope happy members will spread the word, but you can help by identifying the proper audience and targeting your efforts with the appropriate message and channel. For example, experts suggest focusing social media toward young professionals and young families making significant financial decisions – some of them for the first time. These people are most likely to turn to their social media network when seeking financial advice, so provide them with information on where to open a checking account without fees, how to save for their kid's college education, or where to get the best rate on a first-time home loan. Reach this audience by offering expert advice and delivering value through cross-promotions.
Community engagement – You can build stronger member relationships using social media while increasing the impact of your community participation. The key is to target sponsorships that align with member interests and then make the most of it with social media. For example, if you sponsor a charity event, build a Facebook event page to provide a central hub for participants to share stories and photos, and invite others to join. With proactive use of a Facebook event page you can encourage participation and engender your organization to the community in ways that are simply not possible without a social media presence.
Member service – One of the best ways to utilize social media is to use it to enhance member service. For example, Twitter is an ideal platform to help members by providing quick responses to general questions about their accounts and the services you provide. Many credit unions also tweet information about member service hours, loan programs and other information for members. A properly monitored, a Twitter account can respond to member needs even outside of typical business hours and quickly lets your member know how they can contact you to get a solution to their issue.
Moving Forward with Social Media
As with any new technology, early adopters lead the way and if the new systems provide value, it's these early adopters who drive the growth among broader audiences. Now is the time for credit unions to embrace social media and adopt sensible strategies to make the most of this new member communications medium. OMI's Social Media Portfolio Services build off of everyday correspondence with your members such as invoices, statements, notices and other transactional communications and provides a platform to manage social communications that make a difference, endear members to your credit union, and ultimately, drive revenue for your organization.
Brad Banyas is CEO of OMI, a leading Managed Communication Service Provider that assists organizations in transitioning print communications to the paperless world. OMI products, Statement2web® and TransXAction, ™ provide a single point for creating, managing, and measuring customer communications of all kinds. OMI enables business-changing strategies that utilize daily, weekly and monthly customer communications as focal points to reduce cost, increase revenue, improve brand loyalty and boost customer satisfaction. Visit www.omi.co.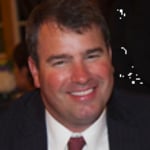 Brad Banyas is CEO of OMI, a leading cloud-based customer communication management service and platform provider. OMI delivers cost-effective solutions for marketers and brand managers to connect with customers through ...
Web: www.omi.co
Details