by: Jim McCormack, President/CEO, Pennsylvania Credit Union Association
Since the beginning of man's existence, there have been documented examples of strength in numbers.  Historians depict early humans hunting in groups and we know that Native Americans often hunted and lived in tribes.  Many mammals also live and hunt in packs, from lions to wolves.  It comes then as no surprise that humans today still can gain strength by banding together for a common cause.
There are many reasons that people band together to form groups or associations. Some of the earliest known associations had roots in religion, medieval craft guilds, and merchant trading groups.  The Roman Empire is credited with the concept of apprenticeships and trade regulations through communal groups.  In 16th Century England, both merchants and artisan guilds were organized laying the groundwork of the first trade associations.  These guilds provided training and established rules for wages.  As immigrants came to the U.S., they brought along these concepts and formed guilds to work with the new governments in the new world.  The earliest documented association of record (and still in operation) is the Chamber of Commerce of the State of New York founded in 1768 by 20 merchants.
During the Industrial Revolution and the expansion of the United States, associations evolved from local to regional and then national organizations capitalizing on the new markets by ensuring fair competition.  By 1900, more than 100 associations existed to influence federal and state legislation,obtain industry information, and benefit from standardized insurance rates.
Unfortunately in the early 1900s, cooperation gave way to monopoly, price-fixing, and unfair supply and distribution limitations.  These activities led to the U.S. Supreme Court passage of antitrust laws in 1925 which drastically changedthe way associations operate.  During World War I and II, associations worked collaboratively with the U.S. Government to provide valuable resources and knowledge and this has continued through to modern day.
Today, there are trade associations for every group imaginable from Christmas tree growers, funeral parlors, and credit unions. When credit unions were formed more than 100 years ago, they too realized the need for a common voice.  On August 10, 1934, 70 credit union leaders from 27 states met in Estes Park, Colorado to establish the Credit Union National Association (CUNA). At this meeting, it was decided that membership would be through Leagues, although individual credit unions were allowed to join in states where no league yet existed. On December 8, 1934, the Pennsylvania Credit Union League (now Association) was formed.
Today, there is credit union league/association representation in every state – some are even regional. In addition, there have also been specialty trade groups formed to serve niches within the credit union movement such as the National Association of State Credit Union Supervisors (NASCUS), Credit Union Executives Society (CUES), and National Association of Credit Union Service Organizations (NACUSO), to name a few.
While the mission of associations may differ, the common denominator is that an association exists to serve its members and the mission for which it exists. (Not unlike a credit union.) The scope of the association, whether it's local, regional, state, national, or international will drive its strategic plan.
Just as guilds did centuries ago, establishing and maintaining a fair operating environment is vital to the success of any group.  This can be accomplished using both formal – lobbying – and informal – grassroots advocacy efforts.  Also important is cultivating a positive image about the group through public relations and communications efforts.  These functions work hand-in-hand to change public perceptions and to enhance political efforts.
Associations are pioneers in establishing and developing professional ethics and standards for professional groups. This is particularly true of professional societies where individuals of a profession are members such as doctors, dentists, and accountants.  Trade associations also may establish standards of business conduct and provide ongoing training and professional development of staff to further these ideals.  Many associations have developed their own unique certifications to recognize those who have attained a level of expertise through experience and knowledge. The credit union movement has the Certified Credit Union Executive (CCUE) and the Credit Union Development Educator (CUDE) to name the two most well-known.
The dissemination of information is another key function of an association. Information comes from both external and internal audiences.  The value of an association is its collecting and deciphering the volume of information that exists and paring it down to the important facts that are relevant to association members and the mission of the organization.
Associations provide fertile ground for the sharing of ideas, networking, and cultivating initiatives.  Associations can provide the perfect vehicle for collaboration and cooperation for mutual endeavors. In the credit union movement, several initiatives have stemmed from such collaborative efforts … CUNA Mutual Group, corporate network, shared branching, Filene Institute, CU House, National Credit Union Foundation, CUNA Schools and many more at the state levels involving CUSOs or other organizations. Some associations may also provide ancillary services through for-profit subsidiaries that can enhance the functions or operations of association members.  This could include such things as group buying capabilities of products or services ranging from supplies to insurances to compliance assistance.
Many things have changed in our world since the development of associations. The one tried and true that hasn't is that associations exist to serve their members. Whether the group exists to promote awareness or education about a health issue, profession, or industry, all associations follow cooperative principles in order to be successful. At the end of the day, we are all seeking strength in numbers.
The Pennsylvania Credit Union Association is the trade association for Pennsylvania's credit unions created in 1934 as a non-profit, tax-exempt organization. The Association is owned by its member credit unions and is governed by a nine-member Board of Directors, elected by, and from, affiliated credit unions in nine Districts. Nearly 90 percent of Pennsylvania's credit unions are members of the Association.
Day-to-day management of the Association is overseen by President/CEO James J. McCormack, who is a Certified Credit Union Executive (CCUE), a Certified League Executive (CLE), and a Certified Association Executive (CAE). McCormack also runs the Association's service corporation, Pacul Services, Inc. In addition, he also serves as President/CEO of the Pennsylvania Credit Union Service Centers (PaCUSC) and is an ex-officio board member of the Pennsylvania Credit Union Foundation.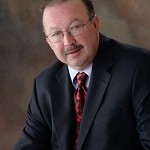 President/CEO James J. McCormack, who is a Certified Credit Union Executive (CCUE), a Certified League Executive (CLE), and a Certified Association Executive (CAE). McCormack also runs the Association's service ...
Web: www.pcua.coop
Details