Survive or thrive? – The question credit union leadership must answer
In a perfect world, every business would be built to last forever, but that's simply not the way things go. Competition ebbs and flows, some industries flourish, some companies flounder. In the credit union world, leaders are rapidly facing enormous changes as the climate steadily leans toward fewer — yet far larger — credit unions in the very near future.
As strategic planning season is upon us once again, it's time to step back and review your board of directors' responsibilities. Are they doing everything they can to create a successful credit union climate for many years to come? Are you just trying to survive in this competitive market place? Or is your organization poised to thrive in the face of ever-increasing mergers and acquisitions?
By the Numbers
How far away does a twenty-year timeline feel when you look at your credit union's strategic plan? Are you aware that, by the year 2036, there are expected to be fewer than 4,000 credit unions, the aggregate of which will hold a forecasted $2.5 billion dollars in assets?
That's a stark contrast from today's numbers, and if your strategic plan doesn't take mergers into consideration, you're likely not going to thrive or survive. Your credit union will be consumed by an organization that put more forethought into the forecasted state of the economy long before last-minute decisions were necessary.
From 2016 to 2036, the total number of credit unions is expected to fall by about half, leaving a projected 3,320 organizations to lead the way in the credit union sphere. Alternatively, the projected average asset value will skyrocket over 1,000%, leaping from about $218.9 million in 2016 to well over 2.5 billion twenty years from now.
Not every industry can expect a four-digit increase in average assets, and those are certainly substantial numbers, but you don't want to wait until the future comes to see what will happen.
In the next nine years, the total number of credit unions is expected to decrease by 34.7%. This isn't because they're simply failing; it's because credit union mergers are alive and well, and it would behoove your organization to integrate preparation for the future of this industry into your board of directors' responsibilities.
What's Causing the Consolidations?
Consumers' expectations are exceedingly high. Smaller credit unions — while great for friendly customer service and neighborly interactions — are seldom able to keep up with larger competitors.
Members want to know they've made the right choice when they choose a credit union. They're looking for:
Great rates on deposits
Low rates on loans
Technology that's constantly updated to meet the ever-evolving world of online access and mobile banking
Protection from cybersecurity risks
Part of your board of directors' responsibilities should be to evaluate ways your credit union can keep up with the competitive pace of consumers' needs.
In the end, this list can be a tall order for small credit unions to handle. This is when economies of scale come into play. When you combine powers by way of a credit union merger, you're distributing your resources across a larger membership base, thereby paying less per member. In the grand scheme of things, economies of scale are the driving force for many credit union mergers.
What's in It for You?
Mergers are signs of success. You don't have to be one of the projected 3,320 credit unions still in existence in 2036 to realize your victory. Between now and then, a lot of things could happen to bolster your brand or put you in an advantageous position, should a potential suitor come your way.
If you feel like your credit union can't keep up with constantly changing technology, or if you're finding yourself unable to compete with other credit unions' rates, you need to act fast. It's never too early to build a backup scenario into your strategic planning scenarios. The more proactive you are, the better the outcome will be in the end.
Credit unions that prolong the strategic planning process often find themselves being considered undesirable when suitors start looking for merger partners. It's not a process that can happen overnight; it takes due diligence, forethought, and organization.
A board of directors' responsibilities is seemingly endless, but perhaps no task is more important than those which look toward the future to set the present up for success. If your company's leaders are confused about where to begin, reach out to a credit union consultant. Industry experts will help you navigate the confusing world of strategic planning using specialized skills and years of very specific, relevant experience.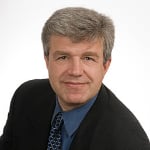 Glenn Christensen is Founder and President of CEO Advisory Group the first Merger and Acquisitions consultancy focusing on the credit union industry. As a visionary and entrepreneurial leader with 25 ...
Web: www.ceoadvisory.com
Details