The 3 most important things you can learn from the 50 people who hated my house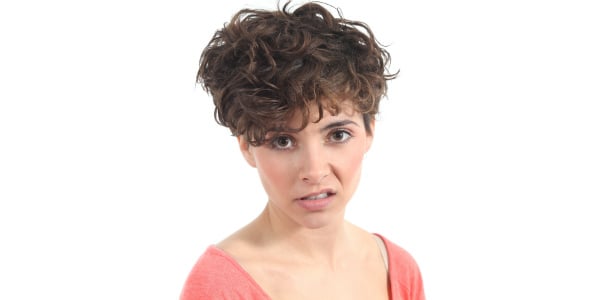 My wife and I recently completed the process of selling and buying a house in suburban Albany. Although we ultimately snagged a house we love at a fair price, the process that we went through can best be described as hellish. (Think root canal without Novocain.) On the bright side, my brush with reality has knocked some sense into me about the Qualified Mortgage world the credit union industry will be entering in less than three months.
Most importantly, get more aggressive making mortgages, not less. Don't limit your credit union to making Qualified Mortgages. The real estate landscape has fundamentally changed in ways that can't be explained simply in terms of a correction to lax underwriting standards. For those credit unions with procedures in place and sound and well-documented underwriting practices, there are loans to be made to deserving home purchasers who don't make the cut under the more stringent standards being implemented by your competitors.
For example, take the first-time homebuyer. When my wife and I brought our first house about 12 years ago, my mother was thrilled to see that it had the same top-of-the-line oven she had in the first house she bought…in 1962. It had barely enough electricity to support both a hairdryer and a toaster, and the backyard looked like it had been granted "forever wild" status. Nevertheless, the day it went on the market, three people made offers over the asking price. My wife and I only got the house because we were having our first child and the owners wanted the house to go to a young family. It was a great starter house in a great neighborhood, until it came time to move on.
Fast-forward to 2013. The house now has electricity, and the fenced-in backyard can accommodate a jungle gym for the kids and an extremely hyper dog. I figured  that its size would still make it attractive to downsizers looking to stay close to the kids, or to first-time homebuyers looking for a great school district and not afraid of some sweat equity. Instead, it took five months, more than 50 visitors, a refurbished bathroom, refinished floors and a dramatically reduced sale price before a nice young couple bought the house and made what I think was a very smart investment. But a house for which there was a bidding war 12 years ago had evolved into a house that had skid marks in front of it from disappointed homebuyers speeding away to their next house. What is happening here?
Most importantly, the classic first-time homebuyer is an endangered species. What we are left with are cash-heavy, baby boomer downsizers and up-and-coming professionals who have prepared for their house search by overdosing on House Hunter marathons and therefore scrutinize homes as if they are being filmed for an upcoming episode. These people can afford to be picky, and they are. According to the National Association of Realtors' monthly housing survey, first-time homebuyers  accounted for 28 percent of purchases in September—unchanged from August, but down from 32 percent in September 2012. "First-time buyers should be closer to 40 percent of the market, but they're held back by the frictions of tight credit and very limited inventory in the lower price ranges in most of the U.S.," economist Lawrence Yun said in an NAR press release earlier this year.
As the CFPB puts forward QM rules with debt-to-income ratios no higher than 43%, it seems to me that the traditional first-time homebuyer is going to get squeezed…and that there is a potential niche for credit unions that recognize that there are many qualifiedborrowers who don't meet QM standards.
We need simpler disclosures…even if that means inflated APRs. Eventually, we sold our house and started looking for a new one. You should know by now that the CFPB has yet to finalize regulations revamping the Good Faith Estimate and "Early TILA" into a single document. These changes can't come soon enough as far as I am concerned, as long as there is a realistic compliance date.
First, we did shop around, and we received GFEs from sophisticated credit unions and banks. The information on these disclosures wasn't consistent; in fact, unless you spend a good chunk of your life with these disclosures, they are downright confusing—not only for the consumer, but also for the employees responsible for providing the information in the first place. Anything that makes GFEs easier to understand, not only for members but also for employees, is a good idea. The goal should be to facilitate apple-to-apple comparisons of mortgage products.
The CFPB is going to couple this reform with changes to the calculation of mortgage APRs, which are going to make loans larger than they appear to be by including fees previously excluded in the APR calculation. At the risk of being thrown out of the Compliance club as a heretic, I understand that inflating the APR adds little value and much confusion for the homebuyer who simply wants to know which lender is offering the best product at the best price. But I've come to grudgingly realize that the existing APR calculation is hopelessly complex. Let's throw all the fees into the APR so that those institutions that make more of an effort to comply with the spirit of the Truth in Lending Act aren't put at a disadvantage among their less scrupulous competitors.
Get ready for the closing train wreck. Finally, we found a house and agreed on a closing date…which brings me to the single stupidest regulation promulgated by the CFPB. Closing disclosures (the HUD 1 and the Final TILA disclosure) must currently be provided within 24 hours of closing. Although regulations have yet to be finalized, sometime after January, these documents will be combined. The catch is that, with certain exceptions, closing documents will now have to be provided  at least three business days before closing. If a mistake is discovered, many closings will have to be put on hold for an additional three business days.
There is still time for our well-intentioned regulators to get a dose of reality and allow homebuyers to waive the three-day requirement whenever they want. Getting all the parties together for a closing can be more difficult than getting Republicans to agree to raise the debt ceiling. A stringent three-day requirement is going to make scheduling even more difficult. And what happens when the HUD 1 is wrong?  It means that when there is a serious glitch in the paperwork (as there was in my case), the buyers will have to wait another three days before closing. We wouldn't even have had the ability to waive the three-day requirement.
Personally, I don't want to be anywhere near the conference rooms of closing attorneys when clients are informed that their closing is off for another three days. Never mind that the moving truck is packed and the client has no place to stay: federal law says you have to sit and stare at your disclosures for another three days. The CFPB wants to extend your joyous home buying experience as long as possible.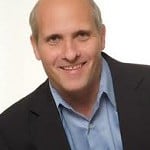 As General Counsel for the New York Credit Union Association, Henry is actively involved in all legislative, regulatory and legal issues impacting New York credit unions. Whether he's joining ...
Web: www.nycua.org
Details