The Collaborative Contact Center: How a third party model benefits your CU
Contributed By: Steven R. Holmes – AnyHour Solutions
The majority of credit unions consider service to be their most important product. In order to provide stellar service to their members ‐ many of whom may be geographically dispersed – credit unions must be available through a variety of communication methods: telephone, email, fax, chat or in person. Without a doubt, the contact center is a focal point for providing outstanding member service and building strong relationships with the member community because MSRs (member service representatives) can help members navigate online services, perform financial transactions, or answer a range of questions about the credit union.
However, members need access to their accounts when it is convenient for them and that does not always coincide with typical credit union hours. Unfortunately, 24/7/365 contact center service is extremely expensive when done in‐house, which is why many credit unions are turning to third party contact center outsourcers.
Outsourcing provides significant benefits:
Reduce labor expenses/fixed costs
Greater capital/operational flexibility
Allows the credit union to focus on core competencies and branch interactions
In addition to handling a full suite of inbound member service call requests, many credit unions are working with third party vendors to help them handle "Loans‐By‐Phone." Facing stiff competition from auto dealerships, leasing companies and other institutions, offering new and used car loans over the phone is practically a "must have" feature today. These sophisticated systems can be easily applied to virtually all types of loans beyond auto, e.g., mortgages, HELOCS, personal, etc.
A Collaborative Contact Center should also provide Internet online loan application functionality with Web Chat to help with application abandonment issues, as well as
direct dial to help members that prefer that a person step them through the loan process. The outsourcer should also provide advanced call center services such as bilingual support, and a full suite of marketing/advertising materials.
Two other critical areas to focus on are: social media and collections. Collaborative Contact Center vendors can support social media initiatives such as Facebook,  MySpace, Twitter, LinkedIn, etc. In a difficult economy, it is critical to provide various levels of collections department call center support including as needed, partial, or fulltime services.
If proper due diligence is performed, credit unions will be able to select a partner rather than a vendor. The difference between a vendor and partner is their level of commitment to helping the credit union succeed and do what is in their best interests. That is why Collaborative Contact Center partners are willing to help their client credit unions improve the efficiencies of their internal contact centers (even though they're in the business of outsourcing) by assisting them with additional service needs such as:
Hiring the right people – a move that can save thousands of dollars per new hire
Quality control improvements via non‐partisan, third party listening to recorded agent call sessions, scoring these calls, and providing one‐on‐one coaching to assist in agent development
One tried and true method of finding a long term partner is to work through a Credit Union Service Organization (CUSO). When you team up with a Collaborative Contact Center partner in a CUSO environment you are not only a client, but also a part owner of the organization, which accrues numerous advantages not the least of which is
participation in the overall profits of the contact center company. This arrangement inherently creates a collective advantage for the credit union owners that helps them maintain a competitive advantage in today's converging financial services market.
In today's world, 24/7 access to a credit union isn't a luxury, it's a necessity. Credit union members expect not only around the clock service, but to also receive the same type of professional and courteous telephone service from third parties that they are accustomed to receiving from their credit union. That is why it is critical for credit unions who are considering outsourcing their member service operations to perform due diligence and partner with highly experienced, motivated and technologically savvy Collaborative Contact Center partners who are able to meet their service levels and help them meet and exceed their loan and member service goals, without incurring additional staffing or operational costs. The end result of this partnership should be higher member satisfaction levels and the ability to capitalize on more revenue generating opportunities.
To learn more about AnyHour Solutions and why their many credit union clients have chosen them as their preferred collaborative contact center partner, please go to: www.anyhoursolutions.com
Contact AnyHour Soulutions:
Steven R. Holmes
Vice President of Strategic Development
888.622.8696
sholmes@anyhoursolutions.com
AnyHour Solutions
615 N. Longwood St.
Rockford, IL, 61107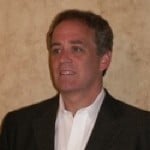 AnyHour Solutions (www.anyhoursolutions.com) is a highly flexible, adaptable provider of comprehensive, 24/7 contact center services for credit unions via our AnyHour MSR and AnyHour Loan-By-Phone services. Our ...
Web: www.anyhoursolutions.com
Details