The connected credit union 4: Four ways your branches can win with ECM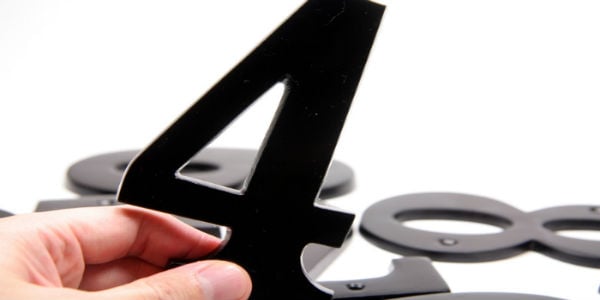 The number 4 has always been one of my favorites, a lucky number of sorts. I'm pumped that we are at the 4th part of this blog series on how your team can battle efficiencies and transform your credit union into a powerhouse of service by connecting people and processes.
Providing fast, accurate answers as soon as a member needs help is vital. This is not only a great time to make a lasting impact on your members, bust also capture sales information, generate leads, make tailored offers or create new sales. Document management or enterprise content management (ECM) centralizes your information and connects your credit union so member service representatives have but one place to look for the answers they need.
Since ECM seamlessly integrates with existing core line-of-business applications, representatives never have to leave their familiar environment to get what they need. So, on top of winning favor with members because you've answered their questions quickly and completely, you save money and resources on training costs as well. More victories.
ECM solutions also provide the ability to track every interaction with members. Representatives can instantly see all documents associated with a member to answer their questions faster. Managers can instantly see real-time process statistics and bottlenecks to proactively prevent problems.
But that's not all. Check out 4 more highlights on how leveraging ECM can lead your branch operations to championship status:
Reporting automation
ECM takes data from your core and turns that information into fully indexed and widely accessible reports and documents – viewable in an instant by any authorized user at your credit union. No more printing and consolidating reports.
Account management
By enabling your credit union to recreate paper-based forms into electronic forms that can be accessed through your intranet, web site and home banking platforms, ECM gives you a consistent process that is quicker and more accurate while decreasing new account opening processing times.
Wire transfer automation
ECM allows your credit union to create a consistent and repeatable process for every wire transfer request resulting in risk reduction, a decrease in paper and transaction costs, a reduction in the amount of time needed to execute the process, and improved member service. 
Courier and shipping reduction
Using this same ECM system, your credit union can cut courier costs from branch to branch.
All inbound mail can be scanned, and the ECM system's workflow engine can automatically notify the intended recipient that there is an image of information they might be interested in eliminating shipping costs between the branch and home office ending the need of physically transporting checks for processing. Score!
Along the same lines, your credit union can decrease shipping costs associated with transporting paper loan documents from multiple branch locations to a central underwriting location. The ECM solution can image all paper loan documents, automatically recognizes the type of document and the keyword values, and then route them to the appropriate underwriter or loan officer for review. This will result not only in the elimination of shipping costs from the branch but also increased speed of the loan review and instant and secure access to documentation. Extra point!
Human Resources. Accounting. Compliance. Branch Operations. Think we've tackled it all? Not yet. Next up on our schedule is to take on inefficient lending practices. Suit up and we'll see you on the field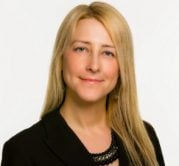 Michelle Shapiro has more than a 15 years of experience in the banking industry to her role as Financial Services Industry Expert at Hyland Software. Her mission is to share ...
Web: www.onbase.com
Details