The CUInsight Experience podcast: Chuck Fagan – Trust is not enough (#5)
"Promise what you can deliver and work hard to deliver more" - Chuck Fagan
Welcome to episode five of The CUInsight Experience podcast. Hosted by Randy Smith, co-founder and publisher of CUInsight.com. In each episode we have wide ranging conversations with thought leaders from around the credit union community. What issues are facing credit unions? What are they working on to help? What leadership lessons and life hacks have they learned along the way? What's the greatest album of all time? These questions and more will be asked and answered.
The goal of The CUInsight Experience is to dive deeper with the people of the credit union community and find gems from their experiences that add value to all of us.
Our guest today is Chuck Fagan (@PSCUForward ). Chuck is the president and CEO of the PSCU. He leads PSCU driving digitization of the cooperative to enable credit union growth, and to provide an unparalleled member experience through service delivery, best-in-class payments solutions, and security of member data.
Chuck's career in the credit union industry spans over three decades, beginning at Virginia Credit Union managing card services. In 1997, Fagan joined PSCU, and as EVP, Chief Sales Officer notably helped pioneer the company's efforts in bringing emerging payments technologies to credit unions. From 2013 to 2015, Fagan was President & CEO of Credit Union Executive Society (CUES), a membership association dedicated to educating and developing credit union executives and emerging leaders. You can read more about Chuck here.
In this episode we discuss digital payments and disruption, the ongoing fight against fraud and protecting members and employee engagement. What's in store at this years PSCU Member Forum in Austin. As we always do, we wrap up this episode getting to learn more about Chuck's leadership style, life hacks and what life looks like outside PSCU.
Listen to the full episode or scroll down past the show notes to read the full transcript. You'll even find out how Chuck blew up my inbox on one of his first days back at PSCU to the tune of 800 emails in one day. Enjoy.
Subscribe on: Apple Podcasts, Spotify, Google Podcasts, Stitcher
How to find Chuck:
Chuck Fagan
President and CEO of PSCU
cfagan@pscu.com
www.pscu.com
Twitter | Linkedin
Show notes from this episode:
How PSCU is helping credit unions: Payments, Digital Experience, Risk Management, Call Center, Analytics 
Recent Community post from PSCU: 5 keys to digital marketing success
Technology mentioned: PSCU partners with PinDrop to fight increasing threat of call center fraud
Previous podcast guest shout-out: Gigi Hyland – The art of giving a damn
CUDE shout-out: Trust the process. Find out more about DE here.
PSCU Member Forum 2019: You should attend. Trust me, it's jam packed with amazing content. I'll be there and we can hangout in Austin.
Merger mentioned: Fiserv to combine with First Data (this is kind of a big deal)
Credit union shout-out: Jane Watkins at Virginia Credit Union
Multiple shout-outs: Our friends at CUES for Chuck's time as president and CEO there.
The history of PSCU: Congrats to the three employees celebrating 30 years that Chuck mentioned!
One of the groups mentioned as part of PSCU giving back: Junior Achievement
Shout-out: Jim Clifton at Gallup – He has a blog. Looks like some good content.
Previous podcast guest shout-out: Jill Nowacki – Do what lights you up
Credit union shout-out: Jeff March at Citadel Credit Union
Best album of all-time: AC/DC – Back in Black
Honorable mention if in a more mellow mood: Dire Straits – Brothers in Arms
You know you want to listen to Thunderstruck after listening to the podcast: Here you go
Shout-out: Mark Meyer at Filene for the book recommendation.
Book mentioned: The First 90 Days by Michael D. Watkins
Don't forget to register for Member Forum
Find all past episodes of The CUInsight Experience here.
Full episode transcript:
Randy Smith: Hello boys and girls of credit union land and welcome to the fifth episode of The CUInsight Experience. My name is Randy Smith. I am one of the cofounders and the publisher of CUInsight.com and it is my job on the show to have conversations with the best and the brightest of the credit union community, to pick their brains and see if we can't find some nuggets that we can all learn from. My guest on today's show is Mr. Chuck Fagan, the president and CEO of PSCU. I've always enjoyed the conversations I've had with Chuck in the past and knew this was going to be no different. I was looking forward to the conversation with him. We talked about everything from the trends and the ever-changing landscape of payments, the constant war against fraud and what digital disruption means for credit unions. I was looking forward to the leadership and life hacks part of this episode because in conversations with people on Chuck's team that I know, they've always talked about his leadership style and how much they enjoy working for him and with him. I had a ton of questions there. I don't think you'll be disappointed. As always, we wrap it up with the rapid fire questions where we get to know Chuck a little bit better inside and outside of credit unions. Let's just say if you'll listen all the way through, you'll even hear how Chuck blew up my inbox with over 800 emails on one of his first days back at PSCU. So without further ado, I give you my conversation with Mr. Chuck Fagan. Enjoy.
Randy Smith: Chuck, thank you so much for being on the show today. I was looking forward to our conversation.
Chuck Fagan: Randy, thanks for having me, number one. And you and I go back a number of years and just seeing the startup of CUInsight, what a great journey and congrats on the success.
Randy Smith: Thank you. I do appreciate that. And that's one of the reasons I was looking forward to this. As we do have a history and I've always enjoyed the conversations and when our paths cross. I knew we would have a lot of fun today. I'd like to just jump right into it. Digital payments, digital disruption, fraud, there's so many topics that in PSCU space that are top of mind. It seems like in everything we're reading I've seen a lot recently about tap to pay. Can you explain what that is and why it's creating so much buzz for our listeners?
Chuck Fagan: Yeah, Geez. All those topics, it's kind of a how long do you have cause there, tap to pay is interesting. As you think about the evolution of card products, focusing on credit early card programs, really concentrated on price, think AT&T and Universal, that kind of thing. Then we got into loyalty. So you had airline miles and then ultimately some merchandise and now obviously Capital One has made a big run with cash. Those being the first two phases. I think we've now shifted for the first time to experience. You think about your card utilization, everybody's, it's always been that swipe and we actually took a little bit of a back step when we rolled out EMV. EMV transaction took so much longer at the beginning, they've re sequenced the transaction to get it back to kind of that swipe environment.
Chuck Fagan: But tap and go is really that next focus around the point of sale. Much like apple pay, you tap the phone or in this case you tap the plastic. When you've got the large issuers, Chase, Citi, Capital One, BofA all headed down the path of contactless. And then you think about the broad advertising that Mastercard and Visa are going to do. It's hard to ignore that there's not going to be success. I think you look around the world as contactless has taken off and it's really a one, two second kind of transaction versus the eight to 15 second transaction you see today. So material difference. Even though that doesn't sound much, it's a material difference in the transaction experience and it's safer because you're not putting your card into anything. You're just literally right up to the tap, the near field communication and the card does the transfer of data and it's so close, there's no opportunity to really capture that.
Randy Smith: So it's a convenience factor as well as it's a security factor.
Chuck Fagan: Absolutely. And we've seen those cards start out at such a high cost and once you get these big issuers, visa estimates a 100 million pieces of plastic contactless in the US this year. When you get to that scale the price falls and it's getting to the point where it's very reasonable. A company like PSCU we've just gone through and renegotiate some contracts with our plastics providers and it's now the time and credit unions are going to have to migrate that way. Just you got to stay competitive.
Randy Smith: Like I said, from what I've been reading and seeing, even on the national level, this is something that's a now thing for credit unions, not a two, three, four years from now.
Chuck Fagan: The early statistics show such a rapid adoption. In Australia for example, you've got 97%, 98% of transactions are contactless now and a lot of credit unions are talking about, should I just skip and go right to the mobile phone? But I think we've become as a society so ingrained to the piece of plastic, I think that's going to be that interim step. I use Apple Pay whenever I can, but Apple definitely wants their share of the transaction. A contactless transaction, I think over time it's a better experience for the consumer and it might lead us more towards the actual phone itself being the payment device.
Randy Smith: That makes sense. What other trends are you seeing in the payment space? How is PSCU working just to keep pushing that forward to support credit unions? I mentioned it in the first question, what used to be big data, now it seems to be a digital disruption that you can't see an article without. What are you guys working on? What are the big things that you're seeing?
Chuck Fagan: Yeah, I'll just take a couple of the topics you've already mentioned. Fraud is just always in front of us and it's not just the actual cardholder transaction type for audits, the compromises you see with Equifax, Facebook, those types of things. The account takeover attempts we see in our call centers, significant cyber is obviously a budget line item that I haven't been brave enough to turn down a budget request yet. In cyberspace one instance can crash your entire brand. The whole focus around fraud is right in front of us all the time and it's a new report card every day. You get those attempts and it's not like you can breathe easy because there are more coming and if you think for a second that they haven't penetrated into part of your system, that's a naive thought. You've got to chunk your data into small useless pieces that if they get into one section, they're prevented from really anything of value. Second faster payments, there's obviously a huge initiative to make immediate funds available and we're seeing an uptick in utilization on P2P. I think of my own usage, I play golf on Saturdays, that's kind of my thing. And if I win, I want the trophy, I want the five bucks. But the Venmo's, Zelle's, those things are really taken off. I think there's a huge conversions around the payment device and digital banking and the connection there. You think about, we mail a piece of plastic and it has a sticker on the card to say dial 800 to activate. While that's actually disruption to the consumer. Next time they log into digital banking on their phone or mobile banking, we know they have activated, let's prompt them on the phone. So taking the API and blending that together, all the cart controls, you use your digital wallet to purchase an airline ticket, all the traveling you do, and the mobile phone knows you purchased based on the merchant category code, an airline ticket prompts you to set up a travel alert right then and that sinks into your calendar on your phone and the purchase you made, make it seamless for the consumer. So that convergence is really huge. And then I think the other area, and PSCU is certainly investing heavily in 2019 all around authentication. Exploring what blockchain may do, authentication, we've invested in a system called PinDrop. If I call the call center from my office, there's actually a highway behind my office, PinDrop picks up that background noise. If I call from my office next time it recognizes an analyzes that I'm calling from the same place. It's likely me, let's send a four digit code to the mobile phone. And if I tell that four digit code to the representative I'm talking to, then I'm authenticated. So take an authentication process from 45 seconds down to 10-15 seconds because we know the member better. That's the path we're on. Really trying to make the on the go channel more efficient for the consumer.
Randy Smith: That's pretty cool stuff. Let me ask you this, is there anything on the fraud side of things, not to stay on that too long, but that the members should be doing to safeguard themselves beyond what you guys are doing behind the scenes to make sure that the cards are as safe as they can be?
Chuck Fagan: Yeah. I think back to growing up, my dad who's an accountant, he would spend all kinds of time making sure I knew how to balance a checkbook. Digital kind of made that process somewhat easier. But I think getting and staying in the habit of constantly staying on top of your accounts. If there's an account takeover, it could be a slow bleed. It could be a all in one transaction where the fraudsters actually wiring money or transferring money out and because of the access of that Equifax data for example, that had social security, date of birth, accounts, all of that stuff. I think that the member has to stay on top of those accounts on a regular basis. A daily feed, you know, I get the daily CUInsight feed, but a daily feed from the credit union just to make sure you're on top and managing stuff. And then from our end at PSCU, the challenge I gave our team in 2018, which they really came through on, was we know what's happening with the card and the channel of payments, we know in the call center, and we put technology on place to try and make sure the authentication is accurate. We know through the balance consolidation site, which is password driven rewards site. All these different channels to consumer access is, is there a way we can use the intelligence from the call center to benefit on the transaction side or to benefit on the rewards side. A tool we call linked analysis bidges between all those things and we can see that an IP address is trying to fraudulent entry into the call center and we can use that intelligence over to the balance consolidation log insight. The next challenge that I've given them this year is can we connect to the credit union because the credit union has the branch channel, their own call center. So can we together use the intelligence that they have and combine it with what we have and vice verse to protect the members, privacy, security, all of that. But pretty complex. And the fraudsters are using artificial intelligence as well. You know we have nice meetings that you and I have been to and nice hotels and the fraudsters are in nice hotels having their meetings as well because they're not taking pay cuts.
Randy Smith: They got into the Marriott system too and got everybody's passport number. So I had to be a part of that one. You mentioned your team and putting these challenges out to your team. I know you have an amazing team over there. What would you view as the greatest strength of your team at PSCU?
Chuck Fagan: Let's tie this back to CUInsight. And when I started here in April of 2015 I had just come over from CUES but I had spent 16 years here so obviously was familiar with it and getting that external view back into PSCU was so valuable coming in. And what I saw was a need for our team to know more about credit unions and our team to know more about payments. I provided them with CUInsight.com in fact, you and I had been together shortly before there and I think you sent me an email like right after that meeting, I'm talking in front of 2000 employees and you said, what did you do yesterday? Because I think you got an influx of registrations for your daily feed or something.
Randy Smith: It was 800 PSCU people signed up in one day. So yeah.
Chuck Fagan: Well that was cool. And what I think has been such a strength of ours is how we've learned to know what a credit union is going through. Just last week, one of your other podcast guests, we had meetings with Gigi Hyland, we had Gigi down here last week because the CUDE program is such a valuable asset to the industry. PSCU now has 13 fully certified CUDEs and their ambassadors throughout PSCU. We've put together with the help of Gigi a day and a half condensed version, we kind of have the doctorate degree being the CUDE program, the master's degree being this day and a half program. And then our own team built a principles and philosophies class that is one day and we've now had over 900 employees go through that, which I would kind of call the college degree. We're really tried to put three levels together to strengthen our knowledge around credit unions. And then likewise, the same has occurred on payments.
Randy Smith: That is awesome. I love that as a DE. So yeah, the more people that have the opportunity to go through it or even get their feet wet. I think that is an amazing thing. I wanted to switch gears just a little bit. PSCU Member Forum is coming up, something you guys do annually, and personally from attending it, I can tell you it does seem like you've really ramped it up over the last few years. What are you excited about for this year? What are credit unions telling you that they need to know more about coming into this year as event?
Chuck Fagan: Well, as you know, we, we do a lot of surveys, a lot of studies and one thing that's clear is consumers in general still trust credit unions, that year after year it comes out. But credit unions understand and I think you'd agree, trust is not enough. If the credit union doesn't have an appetite for moving in this digital disruption, managing data and understanding the member better, doing things like tap to pay contactless, then that that trust factor probably is at risk because all of the advertising from the national players and other consumers having these products and making their financial life a little easier to manage, the credit union's got to be right there with them. So I think you'll see at our meeting a big focus around that what we're doing to enable a better experience for the consumer. You'll see a lot about fraud and security and this little announcement that occurred not quite three weeks ago with our 30 year partner, First Data emerging into Fiserv, there's going to be quite a bit of discussion about what that means. I've been in a lot of discussions here lately trying to understand that and really coming to grips that this could be a really strong positive for PSCU and our member owners just because we become such an influential client in the First Data of world. And I think Fiserv sees that now. Just the volume and scale that we represent, especially over the last couple of years as we merged the Jack Henry Payments business into our company.
Randy Smith: A lot of changes going on there. I look forward to the event, all signed up for this year. Austin, Texas, you can't beat that. Let's take out the crystal ball. If we were sitting down in a year from now, what is it that you're most proud of that you and your team have accomplished that PSCU?
Chuck Fagan: I think keeping up with the speed. As you look at in our space, change is just inevitable. I honestly, when the chairman and CEO of First Data called me at 6:30 in the morning that Wednesday, that was the last call I was expecting to receive and now we had a whole process here recently to refresh our strategic plan with our board and we're going to have to go back in now because of that change and make sure that it aligns with where the market's going. So you look at that and then you look at the fraud side, look at the payment technologies that are moving. How important to your point earlier that data's become, an understanding what the consumer's doing. I mean it's, it's kind of spooky on your phone when you talked to someone, with my wife or whatever, and the next thing I know I got a flash, a linkedin or Facebook page right to that and credit unions, they're going to need to identify those opportunities that they can link closer to members. So if PSCU is able to keep pace, which I expect that we will be and will be out front to make sure credit unions cans can stay competitive in the market, I think that's a big win.
Randy Smith: The data side of it is, is amazing to me. What current beliefs held by credit unions do you see that you think are going to significantly change in the near term?
Chuck Fagan: I'll go back to what we just talked about. I think it's that trust factor that if credit unions really rest on the trust they've built over the years without going down the path and making sure that their digital banking application is as current as it can be. If you think about over time the branch network was always been that connectivity to the member. And as that's evolved, I think the branch shifts more to life changes. Buying a house, buying a car, planning for retirement, planning for education. Those become the reasons that the member goes to the branch. And we want you to get the deposit in the electronically remote deposit capture, ATMs and then we want your withdrawals to be through point of sale. So all of that stuff is playing out. But if the credit union thinks about that, that branch interface has now shifted to the mobile phone, tablet or PC, that digital banking application becomes the direct interface with the member. One of our board members said it best here at our recent meeting that when a situation like fraud or something happens on a member's card, that's actually an opportunity where the credit union trusts PSCU to interact with their member direct and they don't get to interact with them anymore through the branch. So that experience when they call us has to be exceptional. I think looking at not only staying current, but making sure that the members taking care of 7 by 24 and as we look at ourselves, a credit union can trust in PSCU. We're were built by credit unions for credit unions owned by credit unions. My board is 13 credit union CEO. So that's what we're about.
Randy Smith: Yep. I think that's so interesting. Is that idea of coming back to trust. I'd like to switch directions here, get into the second part of the podcast. Talk a little bit about leadership and life hacks. I was really excited about this part, not only because of knowing you, but also being friends with some people on your management team. They speak very highly of you and they've told me some things. So this, this was the section I was real excited to pick your brain on. What was it about credit unions that inspired you not only in the beginning but to take the job as president and CEO of PSCU, which I know for you it was a dream job?
Chuck Fagan: Yeah. I don't know whether I've even told you this. I started right out of college in 1988 at Virginia Credit Union. And my first big decision at the credit union was PSCU is in the process of converting to First Data at that time that was planned for 1989 and Jane Watkins, who was my boss at the time, she was CFO, ultimately became CEO, one of my great mentors and she really charged me with making the decision should we stay on the current platform or should we migrate to PSCU? And as I looked at the whole set up, my recommendation ultimately it was to go to PSCU in large part because it was about credit unions and keeping everything in an organization we can trust. So I was a client of PSCU use for nearly 10 years out of school and started here in 97. One way or the other, even at the two and a half years at CUES, for 30 years of my time in the industry, I've been directly or indirectly exposed to PSCU. So you're right, my favorite company anywhere. And when I got the opportunity to come back, you know, the people of our company are really so passionate about supporting the members, supporting the credit union and it was just a no brainer as great a company and organization CUES was, this was just where my roots were.
Randy Smith: Has that inspiration changed, you just mentioned 30 years, has that inspiration changed at all with time on the job?
Chuck Fagan: It has changed because you get a different perspective with time. One of the great things that did happen was getting that external view of PSCU, to see how PSCE was viewed in the market, how PSCU looked and felt to me at CUES. Then coming back, we had a group of, this was just a couple of months ago, we had a group of junior achievements students and all with a desire to go into the financial fields. They are high school sophomores and we're really engaged. That is part of our community efforts. And one kid asks, what's the favorite part of your job? And my perspective of now seeing people make a career out of PSCU. We have our first three 30 year employees here this quarter. It was 1989 when the PSCU we know really was established. We started in 1977 but 89 is when we kind of built out the infrastructure. So to see people make careers and see the impact that the company has, not only on them but on their families, on, you know, you see these individuals that get married, have children and, and in some cases now grandchildren during their scope of being here at PSCU. That that's just an amazing feeling to watch. And obviously it puts a level of responsibility on the position that you know makes you really want to do well for the team you get to work with.
Randy Smith: The word that was in my head the entire time was responsibility because I remember when we hired our first employee at CUInsight. I felt my job changed. Instantly, it was my job to make sure that her and her kids had mac and cheese on their table. You know what I mean? Like that was how I viewed it. That's amazing. 30 years plus. Speaking of change that you've seen over the 30 years, what's the biggest change in credit unions over that time?
Chuck Fagan: We talked quite a bit about it. I think it's that appetite for technology now. It really used to rest on the branch and don't get me wrong, credit union branch is still in need. Obviously the branch network, there's still investing in new branches, but technology has just become so amazingly important. We had a credit union, one of our member owners, long time, in here last week. I mean, this is a $2 billion credit union and they're looking at a new core. They're looking at new digital banking, they're looking obviously to do more with us on the payment side. They're looking at new phone switches for their call center. I'm talking complete upgrade and in their community has such a high market share. You would think, boy, just keep doing what you're doing. But know this, this credit union recognizes how technology has changed and having to grow with it. So seeing credit unions, willingness to do that I think is amazing. And then the other thing that I think you've seen as well is you can go into credit unions first quarter every year and them say, you know, boy, we had a super strong year last year. What are you going to do to improve upon it while we're not going to get there the same way we got there last year, we're going to have to figure out new ways to grow. So I think that whole creativity side is pretty fun to watch as well.
Randy Smith: So I'll tell you, this is probably the question that I've been looking forward the most. Like I said, I spoke to a couple people on your team. One of them told me that when he first came on board with you, you told him that most companies focus on the client first ,you focus on helping your employees be happy and then they'll do a good job for the credit union. What does that look like at PSCU and in your leadership style?
Chuck Fagan: Dave Serlo really was, uh, in fact there's a quote outside of my office that says our employees are our greatest asset. So the foundation of PSCU was built that way. My beliefs have really bought into this whole employee engagement notion and we become very close with Gallup in measuring how engaged our employees are. And now with six or so offices around the country, we're 2300, 2,400 employees and we just made it into the upper quartile of Gallup's organizations that they survey. To me, if people are engaged, people are looking forward to coming to work. And we're taking advantage of their strengths. I mean this whole Gallup strengths finders things from Jim Clifton that if we can manage to people's strengths, you'd think of the traditional review, you sit down and they say why you could've done this better, you could strengthen this. But if we go in and say, Hey, I think you're exceptional at working with credit unions in this regard and we want you to do more of it, we'll find somebody that can offset the weaknesses. So, uh, really a strengths based environment and a focus around, doing things that the employees recognize. We have wellness Wednesdays once a month. We focus on community wellness, financial wellness and physical wellness. We'll have our 401k provider and to help our employees get ready for retirement. We'll do BMI testing, we'll work with the homeless here in St. Pete or one of our other locations. So different things. Obviously huge what you do on a daily basis. But we care about you as an individual and we give employees if they participate in wellness Wednesdays, do other things, given an opportunity to earn back a significant portion of their health care insurance by being involved. And it's a great partnership.
Randy Smith: It's so interesting you bring that up. Gigi obviously talked about it on the podcast, Jill, she talked a lot about whole health. I think Gigi gave the example of someone saying, how can we bring down your stress or your blood pressure? Help me pay my mortgage, that type of a thing or whatever the story was. But that's how everything ties together. So that to me is very cool that that's a focus that you have there as well. Another spot that I heard from multiple people you and with my interaction with you, that you're a fantastic listener. Is that something that you built over time or was a young Chuck got teenage years or in college always a great listener?
Chuck Fagan: That's a really cool question. You know, over the years at PSCU in particular, I started out with operational responsibilities, had some training responsibilities and then Dave kind of migrated me into sales, which I had never thought I would be in sales and could actually connect. And your immediate thought about sales is you've got to tell your story and all that. And I found almost the opposite that if I go in and really listen to a credit union, listen in this case to my employees and try and create an experience around what I hear, that's going to connect with the credit union that we want to work with or connect with the employee that we have. Communication two ways. And I find that listening allows me to connect more and you better translate that to home as well. I better listen to my wife. You know how that goes.
Randy Smith: That I understand. Yes. I know I don't need to talk nearly as much, that's for sure. Is there anything that your crew at PSCU has heard you say so many times that as soon as you start saying it they finish your sentence?
Chuck Fagan: Yeah, there are couple, I'll zone in on one. If the member doesn't know PSCU exist then we've done our job well. I say that all the time because the credit union trusts us to engage with their members through the call center, through our fraud groups, through some technology. If you think about a credit union member going to their credit union, they don't care that PSCU is behind the credit union supporting their payment initiatives. They care about the credit union they work with. And in that equation if we're not perfect. But if we do a good job of servicing that member, then I think we get to a level where we're close to the service that a credit union can provide. We'll never know the member as well as the credit union directly, but if we can get close then I think we enhance the experience and we extend maybe the hours in some cases to be able to support the members. So I say that almost in every meeting all the time, you know, let's deliver is kind of my, my saying, but make sure the member doesn't know we exist.
Randy Smith: You've mentioned a couple of different people that I assume would have been mentors in your career on this episode. Is there a life lesson or a piece of advice that you received that you find yourself going back to, that you've carried with you all the way through your career?
Chuck Fagan: My father's always to me is promise what you can deliver and work hard to deliver more than you promise. So that kind of plays right into the service here. When I got the job at CUES, Jane Watkins, her advice to me was CEOs seldom get the truth, find the people willing to give you the truth and keep them close by. So yeah, CEOs are often told what they think you want to hear versus you know the actual thing. So find the people that you can keep close by that don't mind saying, hey here's the real deal and it may sometimes not be what you want to hear. And then the last one I'll throw at you, a current chair on the board, Jeff March from Citadel. He says you work for a board, you don't work for a single director. You get kind of consolidated feedback and if you zone in on one comment but it doesn't span the scope, then you're probably spending too much time on that one instance. You focus on the entire board and how the board is connecting and I would say those three are right at the top of my list.
Randy Smith: I will tell you, I bet that last one, there's a bunch of CEOs out there right now that have boards that they're like, that's good stuff. When you were talking about keeping people, that'll give you that honest opinion close. I remember starting CUInsight. There was one individual that whenever I had an idea and you know, a lot of the times people are like, that's amazing, that's great, that's going to do well. I would shoot the idea over to him because half the time he'd be like, what are you thinking? Why would you ever, and I would always ask, please tell me more. What am I missing? But I appreciated the honesty. It, I remember multiple times early on that too. I was like, I've got this thing, I want to try it. But it was the person who would go, that's just dumb. Or Randy, why would you do that? So valuable. Again, leadership question. When you run into a wall, you know there's a problem you have or you're just having a tough time for you or your team busting through, is there anything that you do to clear your head to take a look at it from a different direction, to figure out a way to get through it?
Chuck Fagan: The amazing thing, I think that has helped me throughout the time here at PSCU is that experience I had at the credit union. When we kind of hit that brick wall, I try to go back and think about how would the credit union look at this situation, how would they view what we're trying to accomplish here? And you know, we're a huge user of advisory groups. We have product advisory groups, fraud technology, and it's the thought process of if you build it, they might come, if you build it with them, they're already there. Being linked up and doing things that I experienced at the credit union. And I know people have experienced that. Maybe it comes back to listening, Randy, that we talked about, when, when you hit that brick wall, what a better time to listen and try and understand what somebody else wants out of you.
Randy Smith: Yeah. I need to be better at that. As a leader, how do you make sure to keep your message fresh not only to your team as the president and CEO, but how do you make sure to keep PSCU is message fresh to your member credit unions as well?
Chuck Fagan: That's way harder than you think. I mean, you being an information provider, you're right in the center of that. I think a lot of it is education. Because our industry is moving so fast, we kind of have an embedded asset and I'm talking credit union industry and payments. You have an embedded asset of that movement, keeping you fresh to a degree in terms of, if the member doesn't know we exist, keeping the technology moving in alignment with that. You think about, okay so PSCU we've invested in technologies to where we can use to authenticate into the call center that we were testing it. We have some experience around it. But if we set that up and the credit union doesn't have it in their own call center, right, then we've created an uneven experience or vice versa. If the credit union puts it in, we don't have it in ours. I think staying fresh and understanding what credit unions are doing in their own shop and what their capabilities are and we have to align to that. So that just by nature keeps us fresh.
Randy Smith: You've mentioned a couple times that the time away from PCSU was actually a benefit for you to take a different look at things because you went to an organization that focused pretty much solely on education. Do you think that education more important when you came back?
Chuck Fagan: You're going to now get into the second area that employees could finish my sentence or perhaps hate hearing. And that was that for 16 years of being here at PSCU when we were in top budget discussions, the easy decision always, cut education, cut training and I don't allow that to occur anymore. That number one, it's too easy. But number two, it's the worst thing you can do. You know, we went through a situation where our CEO Dave passed away sadly back in 2010 and getting that view from CUES about the importance of leadership development, the importance of keeping your organization moving forward. I would say the emphasis in PSCU on succession, leadership development and training at all levels, career pathing, it's not even compared to what used to be. I mean, we totally made that a priority.
Randy Smith: I remember talking to you about that not too long after you went back and yeah, it would be tough not to after the previous role. I think that's perfect spot to kind of wrap up this section and have a little bit of fun and get to know you a little bit more. These are rapid fire questions, but your answers they don't have to be. First is you have a free day. There's nothing on the calendar. What passions outside of credit unions do you have? What do you do to recharge?
Chuck Fagan: I do play a lot of golf. You know, it's one of those things where the time availability is less and less. So I'm not as good as I used to be, but I still truly enjoy getting out, being outside, being, you know, kind of in a little competition. My wife and I became grandparents about 18 months ago. His name is chase. Getting time with Chase is just the ultimate now.
Randy Smith: Being down in St. Pete. That has to help for you can golf year round. Do you have any daily routines that if you don't do your day just feels off? I will mention mine again. If you don't do it, you just don't feel like you're starting off on the wrong foot or the day wasn't completed?
Chuck Fagan: I wake up pretty early, 5:30 and I read, you could see me on your site if you're looking at IP addresses. I'm reading what happened the day before,  I get to work and I feel like I kind of lose ground all day. But that time in the morning I read and understand what went on in the credit union space. I understand. And that's beyond payments. I want to know what credit unions are facing really across the board. And then I spend a good bit of time reading about payments. You know, what's happening, not just our card based payments but how blockchain across the world is maybe getting closer to the point of sale, that kind of stuff. Probably a good 45 minutes to an hour reading and understanding that. And I'll expand to say that that whole process of losing during the day, one of my quirks, if I don't have my email down to about 25 emails by the end of the week, that means I've got to work at some point over the weekend because I want to start the week where I feel like I'm a little ahead. So I'm going to lose ground, it might be, 5:30 on a Saturday morning or whatever that I'm going to try and get my email back to a managed state so that when I start the new week, you know, if you're on airplanes and traveling, I mean there's no way you can keep up with all of them.
Randy Smith: That's true. I'm, I'm with you on that. I hate a whole full email inbox. The random question. What's the best album of all time? The one you can listen to it without skipping a song.
Chuck Fagan: Ooh, I'm going to go with AC/DC Back in Black. If it's a more mellow kind of situation, maybe Dire Straights Brothers in Arms,
Randy Smith: Two classics. I can't argue against you. Especially with the AC/DC.
Chuck Fagan: We spend a lot of time, my wife and I have gotten really into the Tampa Bay Lightening hockey. They're good, but the environment they've created there and all the games start with AC/DC Thunderstruck, it's just cool.
Randy Smith: That's a great arena, right?
Chuck Fagan: Yup.
Randy Smith: I'm a huge reader. We have a stack of books in our house that just keeps growing from recommendations of others. Is there a book over your lifetime/career that you've gifted more than others or that you've told people that they should read it?
Chuck Fagan: So when I got, I think it was this job, Mark Meyer, obviously good friend of both of ours up at Filene, he sent me a book called The First 90 Days and if you read that it applies to so much more than just coming into a CEO role and it can apply to you just started a new job and you started in a new department, you took on some additional responsibility and you can expand it on and on. But the need for in those first 90 days and getting quick wins, that book has always stuck, all the traditional books and a couple on loyalty because loyalty is so important to us. But that First 90 Days book is probably the one I'd highlight.
Randy Smith: That book has been brought up before and I would say over the past few years, I don't know, a couple of years at least, that is probably one that I've heard about the most.
Chuck Fagan: And they, they keep updating it to that book has had some revisions to it.
Randy Smith: I think what you pointed out about the book though too is the idea that it doesn't mean just you're taking over the to lead the organization as a whole. It's just such a great piece of writing for, like you said, starting a new job, getting a promotion, whatever it happens to be, a new department. I have a question that I don't send. I have a feeling it's going to lose its luster as people listen to the podcast more, I like it to be a top of mind. When you hear the word success. Who was the first person you think of?
Chuck Fagan: Dave Serlo. Dave was the first employee of PSCU in 1983 and at the time of his passing we had 1700 employees connected with nearly 500 credit unions. And I mean he just, he had a vision for the business. He had a, a connectivity into the industry that just success surrounded him.
Randy Smith: Your story earlier, I thought was great that it seems like he recognized something in you that you didn't even realize existed when he moved into the sales side and things.
Chuck Fagan: Yeah, that's a good pickup. I don't know why he thought that, but you know, he had such a loyal group. When I got the opportunity to come back, the employees, we have a two story foyer as you enter the building, and across the top rail, I don't know, probably 15 feet long was welcome home Chuck and all the employees had signed it and I mean it just, it kinda said, man, I'm the third CEO in PSCU history and to follow, what Dave did and try and build upon it. But you know, he was told learn a trade. He wound up with two graduate degrees and built a company.
Randy Smith: That's a great story right there. As you've gotten older, what has become more important to you and has there been anything that's become less important?
Chuck Fagan: Well, certainly being a grandfather has changed the game. Our daughters are 28 and 23. Our oldest daughter and her husband, when they told us a baby was on the way. That was like man, and just seeing him and I mean I think he looks at me and just associates fun. I told my daughter I'm not doing anything to discourage that. I'm not doing any discipline. He's going to know me as fun Grandpa. Yeah, I've just grown to appreciate that and in such huge ways. And then on the deemphasize side, I used to worry constantly about so many little things and to now keep those off to the side and really focus big picture on family, on ensuring that employees here have a great place to work where they can be successful. Those are the things that have really taken over
Randy Smith: And that to me is the perfect spot to end. Thank you again for taking the time and being on the show. I know how busy you are. Last question. Do you have any final asks of our listeners or final thoughts you'd like to share?
Chuck Fagan: A lot of times my question to Credit Union folks, credit unions are working with consumers and when they asked the consumer a question of I want you to align with a member owned cooperative instead of one of these large national banks. PSCU is asking the same, align with a member owned cooperative in the system, one that you can trust knowing that you as a credit union have to keep your products and services current and competitive and we have to do the same. But that same question they're asking this consumer we're asking and that would be my ask, that they always consider a credit union owned organization as they extend their business. Again, knowing that if we can't compete on price, product, service, technology, then you know all bets are off, but all things being equal consider a cooperative.
Randy Smith: Thank you again Chuck. I greatly appreciate it. We'll link to everything down below in the show notes. If listeners have more questions of you, is there a preferred way for them to get ahold of you?
Chuck Fagan: cfagan@pscu.com that's the easiest way. And if you send me a bunch of emails, it means I'll be working on the weekend. Randy, I do want to thank you and you're everywhere and we look forward to hosting you in Austin. It's going to be a phenomenal meeting again and it's just been fun watching your 10 years of success there.
Randy Smith: Thank you very much. And my ask to the audiences, don't fill up Chuck the inbox, so he won't have to work this weekend. Allow him to spend some time with the grandkid. Thanks again, Chuck. I'd greatly appreciate it. We'll talk and see you soon in Austin.
Chuck Fagan: Randy, all the best. Thank you. Thank you.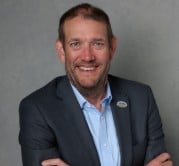 Randall Smith is the co-founder of CUInsight.com, the host of The CUInsight Experience podcast, and a bit of a wanderlust. As one of the co-founders of CUInsight.com he ...
Web: www.CUInsight.com
Details