The CUInsight Experience podcast: Leo Ardine – Searching inside yourself (#21)
"Every time my mouth is open I'm not able to learn what others know." - Leo Ardine
Welcome to episode 21 of The CUInsight Experience podcast. Hosted by Randy Smith, co-founder and publisher of CUInsight.com. In case you haven't already heard of Leo Ardine, let me give a brief introduction. He's the President and CEO of United Teletech Financial, a board member of the New Jersey Credit Union League, and a graduate of the Search Inside Yourself Leadership Institute. And that's just the beginning! He's also a coach, instructor, speaker, and facilitator. I've been looking forward to this conversation for a long time, and I hope you'll enjoy it as much as I did!
We start things off by chatting about meditation. Leo was trying to figure it out, he explains, when he learned that Google hacked meditation to figure out what happens to the brain when people meditate. By combining this with emotional intelligence, he explains, we can become better people. This is what held him to study at Google's Search Inside Yourself Leadership Institute.
Speaking of emotional intelligence, we'll dig into the topic: both why it's so important (personally and professionally), and whether it's something you're born with or can develop. He'll offer advice on how to get started in meditation, even if you struggle with sitting still, can't calm your mind, or feel like you're just generally bad at meditating. Don't miss this episode, which I hope will help you make progress not only in your career, but your whole life! Enjoy.
Subscribe on: Apple Podcasts, Spotify, Google Podcasts, Stitcher
How to find Leo:
Leo Ardine
President and CEO, United Teletech Financial
leo@wisdomleader.org
www.utfinancial.org
Linkedin
Show notes from this episode:
Shout-out: Filene and John Parsons
Google program Leo completed: Search Inside Yourself Leadership Program
Book mentioned: 10% Happier by Dan Harris
Shout-out: Aikido master Wendy Palmer
Article mentioned: Human Contact Is Now a Luxury Good
Want more info on Emotional Intelligence? Find out more here.
Book mentioned: Emotional Intelligence by Daniel Golemam
Article mentioned: At Germany's SAP, Employees Mindfulness Leads to Higher Profits
Article mentioned: Neuroscience Reveals 50-Year-Olds Can Have the Brains of 25-Year-Olds If They Do This 1 Thing
Meditation apps: Headspace and Insight Timer
Article mentioned: Why Google, Nike, and Apple Love Mindfulness Training, and How You Can Easily Love It Too
Podcast mentioned: Tim Ferriss Show – Eric Schmidt — Lessons from a Trillion-Dollar Coach
Shout-out: Leo's coach, Mike Staver.
Article mentioned: David Rock's SCARF Model
Best album: U2 – The Unforgettable Fire and the Joshua Tree
Book mentioned: The Untethered Soul by Michael A. Singer
Book mentioned: Desert Solitaire by Edward Abbey
Previous guests mentioned in this episode: Jill Nowacki #4 (and episode #18), Tracie Kenyon, Samantha Paxson
You can find all past episodes of The CUInsight Experience here.
In This Episode:
[00:03] – Welcome back to the show! Randy introduces Leo Ardine, this episode's guest.
[02:42] – How did Leo get involved with the Google mindfulness training program? Will the program accept anyone who wants to take it, or is there a process to get in?
[04:50] – Leo talks about whether his work in emotional intelligence is part of this program, or an add-on that he built in.
[07:18] – We hear about Leo's tips and hacks for creating space when we're under a constant onslaught of emails, messages, and so on.
[09:12] – Leo explains to listeners why emotional intelligence is so important, both in our personal lives and as a leader.
[11:31] – The nature of work today makes us more insular and pulls our focus in and down, Leo points out.
[14:36] – Leo makes another suggestion for listeners: turn off notifications on your phone.
[15:44] – Does Leo feel like he has always had high emotional intelligence?
[18:47] – We hear about the ROI for the credit union of mindfulness, emotional intelligence, and training in these topics.
[22:04] – Does Leo have any hacks for the person who wants to meditate but just can't sit still?
[25:15] – For Randall, journaling is almost a form of meditation as well, he explains.
[27:27] – What originally inspired Leo to take the gig as President and CEO of Teletech Financial? And how has that inspiration changed over the course of his time on the job?
[29:47] – We hear how Leo would describe his leadership style, as well as how his team would describe it. He also talks about where the transition in his leadership style came from.
[34:07] – As a leader, is there something that Leo's team has heard him say so many times that they could finish his sentence?
[35:40] – When Leo thinks back to early in his career, is there a mistake that he made that he also sees young leaders make over and over?
[36:24] – We hear about whether Leo has had any memorable failures that led to future success.
[39:46] – Leo shares a piece of advice that he has kept going back to over and over through the course of his career.
[41:29] – Leo needs six things to function properly. He lists what they are.
[42:27] – What does a free day look like for Leo?
[43:47] – We shift into the rapid-fire round! Does Leo remember the first time he got into memorable trouble?
[44:33] – Does Leo have any daily routines that his day feels off if he doesn't do?
[44:49] – What's the best album of all time?
[45:29] – Does Leo have a particular book that he keeps going back to or recommends over and over?
[46:22] – What has become more important to Leo as he has gotten older, and has anything gotten less important?
[47:22] – When Leo hears the word "success," who's the first person who comes to mind?
[48:36] – Leo shares a final ask for listeners, and lists some ways people can get in touch with him.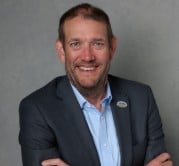 Randall Smith is the co-founder of CUInsight.com, the host of The CUInsight Experience podcast, and a bit of a wanderlust. As one of the co-founders of CUInsight.com he ...
Web: www.CUInsight.com
Details