The CUInsight Network podcast: Member engagement – Ignite Sales (#7)
Featuring Whitney Loe, Director of Business Development for Credit Unions at Ignite Sales
Thank you for tuning in to episode 7 of The CUInsight Network, with your host, Randy Smith, Co-founder of CUInsight.com. In The CUInsight Network, we take a deeper dive with the thought leaders who support the credit union community. We discuss issues and challenges facing credit unions and identify best practices to learn and grow together.
My guest today is Whitney Loe, Director of Business Development for Credit Unions at Ignite Sales. Whitney discusses her journey into the credit union industry and how important it is for vendors to understand the mission and operation of credit unions. We also chat about how credit unions can stay relevant in the midst of constant change. 
Listen in as Whitney shares how Ignite Sales works with credit unions to improve their digital member engagement across multiple platforms. She expresses how her team is diligent in understanding the industry and utilizing technology to directly meet the needs of members. 
Whitney discusses the unique position credit unions have in the current climate and the opportunity to take members on a journey to financial freedom. As Whitney shares some alarming statistics about the financial well-being of consumers, she believes that collaboration will help credit unions and CUSO's find a way to make things possible. 
As we wrap up our conversation, Whitney gives tips on how credit unions can stay relevant and continue to grow over the next few years. We learn that outside of her daily role, Whitney loves to travel with her family; you will be surprised to find out where she visits most. Enjoy my conversation with Whitney Loe! 
Connect with Whitney Loe:
Whitney Loe, Director of Business Development for Credit Unions at Ignite Sales
wloe@ignitesales.com
www.ignitesales.com
LinkedIn | Twitter 
Show notes from this episode:
What an amazing interview with Whitney, check out all the awesome work her team is doing over at Ignite Sales here.
Want to see more from Whitney? Click here.
Place mentioned: Shreveport, Louisiana
Shout-out: ANECA FCU
Program mentioned: Cooperative Trust (Crasher Program)
Event mentioned: CUNA GAC
Shout-out: Lauren Culp
Place mentioned: Montana
Shout-out: Whitney's sister & brother-in-law
Shout-out: Target
Shout-out: Barbie Boe
Shout-out: Julie Hamrick
Place mentioned: Dallas, Texas
Place mentioned: Memphis, Tennessee
Place mentioned: Graceland
Shout-out: Whitney's family & daughter
Shout-out: Elvis Presley
Album mentioned: The Essentials by Elvis Presley
Shout-out: Randy's mom
Book mentioned: Banking on Digital Growth: The Strategic Marketing Manifesto to Transform Financial Brands by James Robert Lay
Shout-out: Whitney's mom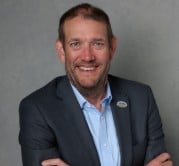 Randall Smith is the co-founder of CUInsight.com, the host of The CUInsight Experience podcast, and a bit of a wanderlust. As one of the co-founders of CUInsight.com he ...
Web: www.CUInsight.com
Details