The CUSO Made Me Do It Is No Defense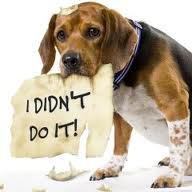 by. Henry Meier
On Thursday, the National Consumer Law Center sent a letter to NCUA criticizing 9 federally chartered credit unions for engaging in pay-day lending practices.  This was not the first time the Center had criticized these credit unions.  Lest our enemies outside the industry get too excited about this, the NCLC stressed that the vast majority of credit unions do not offer these loans.
Some of the criticized credit unions responded by pointing out that it was a CUSO they were affiliated with that was actually making the pay-day loans.  As for the other credit unions, they are exceeding the 18% interest rate cap on federal credit union loans only if the application fee charged is included in these calculations.
I find myself disagreeing a lot with the NCLC, but this is not one of those times.
Although the credit union activity was perfectly legal, it is a prime example of how credit unions can get in trouble if we abide by the letter rather than the spirit of the law.  NCUA permits credit unions to make short term loans that exceed the interest rate cap.  This regulation also permits credit unions to charge an application fee in the amount of up to $20.  In other words, there is a way of offering pay-day loan alternatives without offering pay-day loans.  To be sure, this alternative has been less than enthusiastically embraced by the industry as a whole, in part because its strictures mean that its cost outweigh its benefits for most credit unions.  But the answer is not to evade the spirit of NCUA's regulations, but rather to work within the existing regulatory structure for a change that reflects a broad-based consensus.
continue reading »