The four compliance questions we're asked the most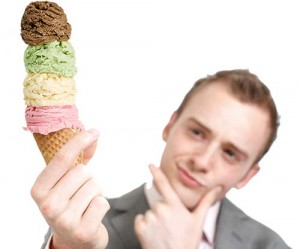 by. Coppelia Padgett
Asking which is the most common compliance question is like asking which is the most popular ice cream flavor—kind of expected (it's vanilla according to the International Dairy Foods Association). But rather than deal with the obvious, vanilla question of "How do I ensure a satisfactory rating on my next compliance examination?" I've categorized questions we have received into four standard types of compliance questions that are a little more of an acquired taste.
The Regulation 2.0 Questions
The Numbers Questions
The "Catch-22" Questions
The Dark Art of Compliance Questions
The Regulation 2.0 Questions
As with life, the only thing constant about regulatory compliance is change. This change, naturally, leads to hundreds of "Regulation 2.0" questions, or the questions about new rules and amendments to the old ones.
For example, after the introduction of the CFPB, we had this entirely new area of mortgage rules introduced—mortgage servicing rules. This post-CFPB brave new world of mortgage rules flooded my inbox with questions.
continue reading »