The future of banking is connected
Leverage the larger banking ecosystem for increased digital banking engagement.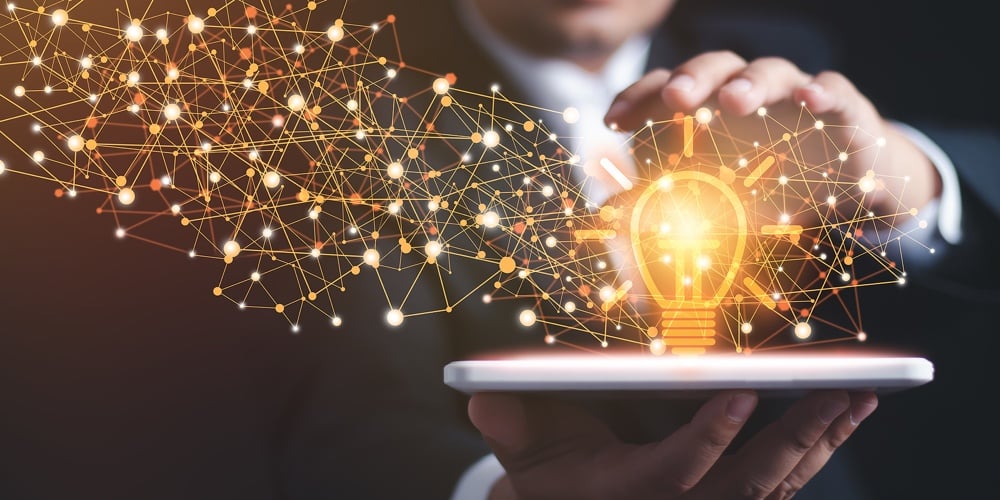 Your members are primarily banking through digital channels. In fact, a survey by Chase at the end of 2021 showed an increase of more than 10% adoption over the previous year when stay-at-home mandates were in place. With online and mobile channels critical to account holder satisfaction and retention, credit unions must turn their attention to engagement linked to the user journey, and ultimately to deliver the flexibility and convenience that your members desire. Even with the continued adoption of digital banking, account holders expect the same level of service through remote channels as they do in the branch.
"Banking on your own terms" doesn't solely mean when and where a user wants—financial institutions must also consider the blending of consumer and small-business capabilities under the same platform, as well as accessibility to complementary and personalized offerings like financial wellness advice and services specific to their life events. This empathetic banking approach anticipates a member's needs and, through artificial intelligence and predictive analytics-based capabilities, enables your credit union to tailor its tone of voice, or the campaign message itself, to guide the user journey toward a specific product, tool or piece of wellness advice.
These types of personalized banking experiences are now expected at every point of the account holder lifecycle. Soon-to-be parents, for example, may be looking for ways to start a college savings account, while those looking for a new home are likely interested in mortgages. Regardless of someone's stage of life, members want to feel that their banking experiences are specific to their needs—and that all banking tools are available at their fingertips.
continue reading »