The keys to driving a true digital experience
Technology is important, but it's not enough on its own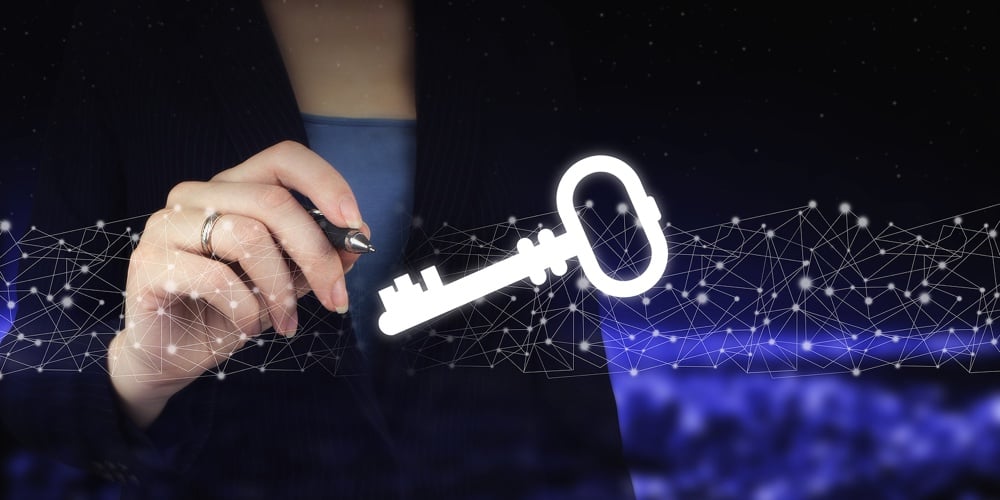 As more consumers go online to do every kind of business – from securing a personal loan to refinancing their cars – the digital channel has become the battleground for financial institutions seeking an edge over their competitors.
Credit unions are no different. As a CUSO, we spend a great deal of our time in conversation with credit union executives, staff, and their members, to better understand their needs in relation to new technology investments. These conversations are core to the work that credit union service organizations (CUSOs) do to serve this industry.
We can't fully understand what our industry needs without having these conversations, so we have them often. We always learn during this process.
Certainly, the experience members expect and the ability to deliver that experience, is a key concern for credit union executives.
Technology has given credit unions the tools they need to better engage with their members and provide financial services more quickly and at a lower cost. But is the experience meeting member expectations? Not as often as credit union leaders would like. Why is that so?
The online channel is a game-changer
Credit unions have traditionally done a great job of offering a very satisfying member experience in the branch or via the call center. But increasingly, members want to interact with their credit unions online.
This trend had been coming into focus for years, but we all know the pandemic accelerated consumers' desire for online financial services.
Looking at our data as far back as 2017, we can see that the online channel has seen almost a 20% lift over that time versus the brick-and-mortar channel. This trendline is consistent with the banking industry in general, as well as with other industries.
When it comes to specific transactions, like personal loans, our own data shows that in 2018 about 30% of the loan volume running through our systems was coming from the online channel. Today, nearly half of all product requests come from the member through the online channel.
The real news is that even though credit unions consider themselves in line with other financial institutions in implementing new technology, many are still searching for that right combination of technologies to really deliver on their own unique experience and brand promises.
Technology alone, it turns out, is not enough.
Three pain points for today's credit unions
After years of investing in new technologies, many credit union executives are still frustrated that they cannot provide the experience their members expect.
We wanted to know exactly what was frustrating these executives, and we discovered that most credit unions have three common pain points that need to be addressed:
"Our platform isn't an end-to-end solution."
Modern credit unions rely on multiple systems to interact with members at the point of sale, to underwrite their applications, deliver disclosures, accept electronic signatures, verify income and assets and process and close the loan, and fulfill the products they offer their members.
As a result, every transition to a new system adds friction to the process, opening the credit union up to errors and the risk of having to go back to their member for information they already have stored in another system, but failed to pass along to the next step in the process.
Complete origination platform technology provides end-to-end loan and account origination, giving credit unions the ability to manage every step of the loan process and maximize operational efficiency at every touchpoint. This technology allows the credit union to stay connected to the member through their entire journey, from application to closing, and every step in between, delivering a better member experience.
"Our platform can't originate fast enough."
Whether it's setting up a new member account, originating a personal loan, auto loan, or home equity line of credit (HELOC), speed is key to a good member experience. This was clear in our conversations with credit union executives and the members we spoke to.
This isn't a reflection on our industry as much as it is the result of consumer conditioning by big technology companies that have mastered the online experience, giving consumers virtually anything they're shopping for in seconds.
This is especially true for younger consumers. When Millennials consider a new consumer loan, for instance, they aren't thinking in terms of weeks or days, but rather hours and minutes. Every financial institution is under pressure to meet these new consumer expectations.
In response, some institutions have created shorter applications, but this doesn't solve the issue of delivering a faster lending experience. The key to speed is better integrations with third-party data providers that deliver a faster, more efficient lending process.
Third-party integrations can play a critical role in delivering a member lending experience that is a differentiator to credit unions. The richer the integrations are, the better the platform experience is for credit unions and members.
"Our platform won't allow us to personalize our offerings."
To stand out in the marketplace, credit unions need to look at applicants differently. That's very difficult to do when industry technology treats every member interaction like a transaction.
Leading credit unions are looking at ways to personalize the experience for every member they serve. This is a critical competitive mandate because should they fail to offer an excellent experience, their competitors are just one click away.
A complete end-to-end origination platform offers the flexibility to customize workflows, personalize products to the institution's strategic plan, and provide a member experience that shows them you know them.
Solving the member experience problem
Today, virtually every credit union member is walking around with the equivalent of a supercomputer in their pocket. These are digital consumers who have a new set of expectations and an ever-increasing comfort level with advanced technology.
Fortunately, credit unions are embracing modern technology and will invest in and implement what they need to meet these member expectations. So, why isn't that working?
Credit unions need to find a solution that allows them to retain the personalized experience that their members love, while still making processes quicker and more efficient. The right solution should offer:
An end-to-end experience through origination to fulfillment
Automated decisioning with built-in fraud detection and mitigation
Seamless access to data and verification providers
Flexibility to create a personalized experience for members
A marketing front end that keeps the member conversation going
The last component, the marketing front end, will likely provide the most lift for the credit union, as it will give it the power to make proactive suggestions for additional products and services without waiting for the member to complete the request.
The benefits end-to-end origination platform technology offers the credit union go far beyond the excellent member experience they need. It also offers faster originations, and seamless data integrations for a 360-degree view of the member that is available to anyone in the institution. Best of all, it allows the credit union to treat members like people instead of transactions, even when they are fulfilling a new product or service request.
The institutions that take full advantage of today's platform technology to drive their lending strategy will be well-positioned to win in the marketplace now and in the future.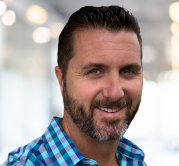 Sean Ferguson is the Vice President of Digital Experiences at Origence. He has more than twelve years of experience in product management in the fintech and automotive lending marketplaces. Ferguson ...
Web: https://origence.com
Details