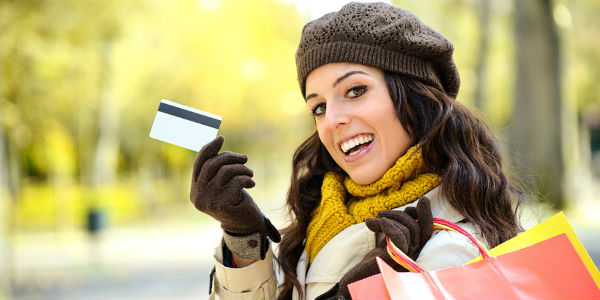 Millennials are not saving, but holiday spending is up.
by: Marc Rapport
The holidays are here. It's a cheery time, full of family and friends … and the gnashing of teeth about the spending and saving habits of the body politic.
That casualty-free blood sport includes annual forecasts on holiday spending, such as the 15th annual survey from CUNA and the Consumer Federation of America. This year, it found that 33% of Americans said they would shell out more this year than last.
Not very promising from the growth-is-good perspective, but the big trade does point out that less people are reporting they're spending less than in the past several years. Heck, 55% said they were in the 2008 survey, during the height of the recession.
"Top-line results from an economic perspective are encouraging and holiday spending almost certainly will increase this year," says Mike Schenk, CUNA senior economist. "However, elements of our survey underscore the fact many consumers continue to reflect significant concerns about their personal finances — most especially in the realm of weak income gains."
Indeed, nearly half of the respondents — a representative cross section of 1,009 Americans questioned by phone Oct. 30-Nov. 2 — say they would not have an extra $1,000 needed to pay an unexpected expense. Lower-income households also reported much smaller income gains than higher-income households, the survey found, adding to the nation's growing gap between haves and have-nots.
continue reading »