The Lifecycle of a Home Buyer: What Credit Unions Need to Know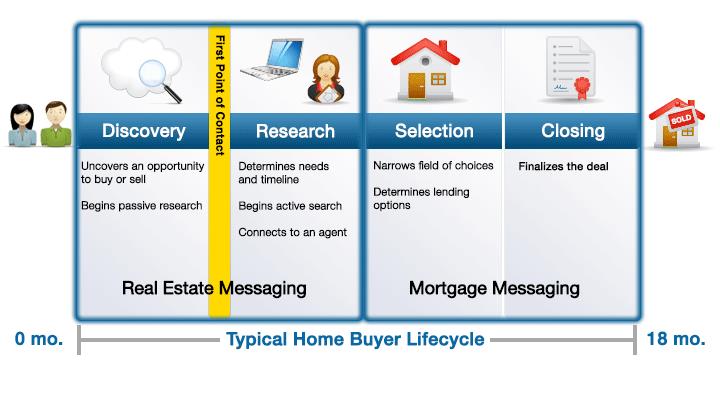 Did you know the average time between when a member starts thinking about buying and actually purchases a property is 18 months?
by. Mike Corn, CU Realty Services
On the surface, this year-and-a-half time frame looks to give mortgage lenders ample time to make their pitch. After all, typical home buyers spend several weeks doing research, casually touring open houses, and reading up on the housing market before they get serious about house hunting and financing. If your credit union thinks there's plenty of time to make a connection with potential home buyers, it's not alone.
But it may be wrong.
Credit unions wanting to grow their purchase mortgage volumes need to connect with home buyers earlier, not later.
Benefit from the Internet's popularity
With so much real estate research available online, it's no surprise that 90 percent of home buyers turned to the web last year, according to National Association of Realtors® 2012 Profile of Home Buyers and Sellers. And while real estate agents still hold significant sway in directing buyers to preferred lenders, these traditional roles are shifting, too. No longer is contacting a Realtor® the routine first step. In 2012, only 21 percent of buyers turned to an agent first, compared with 52 percent whose initial action was to go online.
It's this transition that offers the most opportunity for credit unions to become the First Point of Contact™ in the home-buying process, capturing buyers' interest online ahead of anyone else – including Realtors. By providing sought-after real estate tools and information right from their websites, credit unions can serve members better and keep them coming back. Positioning your credit union as members' primary resource for buying or selling a home – and not just their mortgage provider – you can significantly increase your share of first mortgages.
Move your credit union up in line
At CU Realty Services, we've studied the four stages of the home-buying lifecycle: discovery, research, selection and closing. We've highlighted key target points for pushing real estate and mortgage messages. We've also identified the sweet spot for credit unions in this process – and it's not where you might think.
As illustrated here, the best time to engage consumers is at the First Point of Contact stage, after consumers have completed their early research and determined they are ready to buy, but before they connect with an agent.
Still, too many credit unions wait until late in the buying cycle, after key decisions have been made. That can cause you to lose loans you might have easily won.
Think outside the "mortgage loan" box
Although Realtors have lost ground as home buyers' first connection, nearly 90 percent of home purchases still involve a real estate agent, so it's critical that your credit union step into the cycle before Realtor relationships are forged on their own. Many of those that do have seen their mortgage loan volumes increase – some by more than a third.
For success in attracting home buyers, consider adding a comprehensive real estate services program to your website, including home and neighborhood search capabilities, agent referral networks, funding applications, online realty tools and educational seminars. Then spread the word. Soon, your members will turn to your credit union when they are starting the cycle of buying a home, and not just when they need the mortgage.
The growing influence of the Internet and resulting shifts in home-buyer behavior present a well-timed opportunity for credit unions to grow residential mortgages. By offering a real estate program, you'll be more than a mortgage provider – you'll be members' First Point of Contact.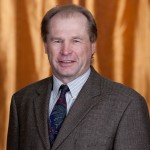 Mike Corn is an entrepreneur with 20-plus years' experience in credit union and real estate-related ventures, as well as technology start-ups. Prior to CU Realty, he was founder and president ...
Web: www.curealty.com
Details