The Mackay 66 and how it changed everything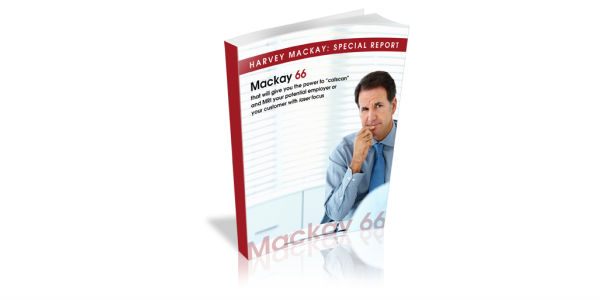 It was spring of 1993 and I subscribed to and read each month, cover to cover, "FORTUNE MAGAZINE." On page after page of the March issue was an advertisement for a new software package from Cognitech, based upon Harvey Mackay's famous Mackay 66. The Mackay 66, everything that a salesman needed to know about every client, prospect , and contact. Now what once was achieved by hours of tedious labor and endless 4 x 6 file cards, could be accomplished with lightening speed on a personal computer. By today's standards the personal home computer of the day was slow and limited in memory and capabilities, but they were light years ahead of the hand written alternative I had been using for contact management. I ordered it the day that wonderful issue of "FORTUNE MAGAZINE" arrived at my home.
Harvey Mackay had written a book titled, "SWIM WITH THE SHARKS WITHOUT BEING EATEN". It was in that best selling book that Mr, Mackay revealed to the world his highly effective method for developing in depth personal relationships with people. I had read the book and adopted many of the suggestions and techniques Mr. Mackay shared in the book in my own sales, sales management and personal lives. Now, this guru of sales, service, and entrepreneurship was giving me the opportunity to basically take the hard work away from myself and set myself free to do more selling and servicing of my clients. Not only that, but now, with a far less investment of time and effort, I could manage a pipeline for future client base growth. I could hardly stand the excitement of coming home each day to see if those precious discs had arrived!
Then one day it finally was there on my front stoop! I literally ran up the stairs to my home office. I tore open the package and the envelope, inside of which were a handful of software disks with the SHARKWARE logo. One by one I loaded the disks and excitedly and impatiently sat awaiting the signal to proceed to load the next disk. Finally they were loaded and it was time to transfer information from a business card to the contact information screens. I had to type in name, business address, home address, busines phone number, home phone number, date of birth, married or single, spouses name and birthday, favorite hobbies, favorite sports, and so much more. The promised 66 fields for every name. Most of the information I did not have and I quickly realized that it would require adding to my interviewing and listening skills in order to take full advantage of my wonderful new tool and to maximize the value of my investment in this software. Now that I had this new contact management software to help me become a more effective and efficient sales and service professional I would have to become a more organized and more knowledgeable sales person.
Other companies developed similar software packages. The term CRM, standing for Customer Relationship Management, software was born. Goldmine and Act became dominant players in this new world of high technology relationship management. Eventually, Sharkware was bought by Goldmine and absorbed into their existing product. CRM became mainstream. Many variations of the old Mackay 66 were soon available disguised as something other than a complicated, labor and time intensive system of cross referenced note cards.
Today, there are dozens of choices for CRM available. Many credit unions and community banks have adopted some form of CRM. Unfortunately, I have found, many decisions on which CRM solution is best for the financial institutions are based on operational concerns rather than relationship building through more effective selling. Training, scripting and gaining buy in from the front line sales team often is a secondary concern. No CRM can work without buy in from those who are to utilize the tools CRM brings to the table. In credit unions and community banks this often also requires a considerable investment in training on selling techniques to people who often do not wish to be considered sales people. Also, top producers are often resentful of added layers of work, which is how they often initially perceive a CRM solution. Thus, solid SALES training and a highly customizable CRM package should be a priority, not merely having an easy computer interface.
Before deciding on a CRM I strongly suggest getting your best sales people involved. I also suggest that you look for a vendor who will help you to train and motivate your team to utilize the software to find ways to help people improve their financial lives. Sharkware and the original Mackay 66 helped me to achieve great success as salesperson and as a sales manager. The right CRM can bring similar success to you, your organization, the members of your team, and the people you exist to help as a not for profit financial cooperative.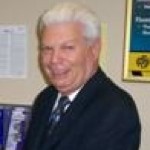 Brad Roteman has served HSFCU since February 2005. He is a former district sales manager with Bankers Systems, Inc., now Walters Klewer Financial Services. Brad has won numerous awards for ...
Web: www.hsfcu1.org
Details