The NYS CDFI Coalition: a collaborative model to be replicated
by: Melanie Stern, Senior Program Director, National Federation of Community Development Credit Unions
I just returned from Albany New York, the state's capitol, and the 5th Annual Conference of the New York Coalition of Community Development Financial Institutions (CDFI) excited and more invigorated than ever about the growing recognition of the work CDFIs in general and CDFI credit unions in particular do in terms of impact in distressed communities. This was the largest and most successful Annual Conference we've ever had and an appropriate tribute to the International Year of Cooperatives as we put into practice, the six principle.
My organization, the National Federation of Community Development Credit Unions created the coalition in 1995 and has coordinated its activities since that time.  We are the largest and most active CDFI Coalition in the nation and an example of collaboration at it best.   We get calls from around the country all the time asking how we created a group that "plays so well together" despite competition for scarce resources.
The answer is that New York's 81 treasury certified CDFIs-CDCUs, loan funds and community development banks- believe in that old adage that the "whole is greater than the sum of the parts".
The theme of this year's conference "Impact Where it Matters Most" says it best: we matter to the communities we serve, we matter for job creation and affordable housing, for access to fair and affordable consumer loans, for the development and primary care facilities construction and for the support of non profits in the arts and education throughout the state. And of course as tell the governor and state legislature each year-we matter to the health of the state's economy
We are about-finding economic solutions for individuals that transform communities. Each loan-whether for a small business, a home, a mixed use facility, a health care project, or a non-profit, not only engenders financial security for individuals but has ripple effect on job and wealth creation.
In sessions that included "Measuring Social Impact for CDFIs", "Telling your CDFI Story"; Reaching Veterans: Needs and Opportunities"  Reclaiming a Housing vision: Effective Mortgage and Foreclosure services"; Driving in the Rain: Portfolio Management in an Uncertain Environment-attendees heard about the economic challenges facing low income communities and the institutional challenges but also the financial products, the financial education ,the community-based projects that are part of the solution.
Keynote Speaker Michael Swack, a research professor of New Hampshire's Carsey Institute and Whittemore School of Business, just completed a 5-year look back at the CDFI industry, sponsored by the U.S. Department of Treasury's In (CDFI) Fund. A major conclusion is his study is that CDFIs have been "stepping into the breach "to address lending-related needs during the recession—but that there is a financial price for doing so. Part of the answer to the challenges CDFIs face, according to Professor Swack , may the expansion of the kind of collaboration the New York Coalition represents. According to the study, "In order to serve more people, access more funds, and have greater impact, CDFIs will need to change the way they operate. CDFIs could operate as national or regional networks rather than as individual, unaffiliated lenders. ..New models of networked community development lenders are necessary if CDFIs are to access the capital necessary to improve their local economies. "
Here is just some of what the Coalition has accomplished in the last few years:
In 2008, after years of educating elected officials & staff about all activities CDFIs engage a law was passed creating a NYS CDFI Fund. With New York moving slowly out of the recession the Coalition is focused on securing $15 Million in state funding to support the full range of activities that CDFIs engage in;
The creation of a grant program housed at Empire State Development Corporation that  supports CDFI lending to women and minority-owned businesses;
Success in keeping payday lending out of New York
On-going technical assistance for CDFIs to support their work
2012-2013 will undoubtedly bring new challenges to the New York economy and New York CDFIs but one thing I know with certainty-the existence of the New York Coalition of CDFIs means that with strength in numbers we can meet these challenges more effectively.
Melanie Stern, Senior Program Director, National Federation of Community Development Credit Unions
Melanie is Senior Program Director at the National Federation of Community Development Credit Unions. Ms. Stern has extensive experience with Community Development Financial Institutions (CDFIs), Community Development Credit Unions (CDCUs) and in the field of microenterprise.  www.cdcu.coop
The National Federation of Community Development Credit Unions (Federation) is a certified CDFI Intermediary representing almost 250 community development credit unions (CDCUs). The Federation's member CDCUs provide credit, savings, transaction services and financial education to almost 2 million residents of low-income urban, rural and reservation-based communities across the United States, and hold over $13 billion in community-controlled assets. Founded in 1974, the Federation is headquartered in Lower Manhattan with offices in Colorado Springs, CO; Madison, WI; and San Francisco, CA. The Federation offers a wide range of advocacy, educational, training, investment, marketing, and outreach programs to support and assist CDCUs. For more information about the Federation and its programs, please visit: www.cdcu.coop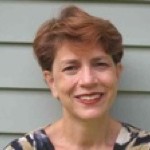 Melanie is Senior Program Director at the National Federation of Community Development Credit Unions. Ms. Stern has extensive experience with Community Development Financial Institutions (CDFIs), Community Development Credit Unions (CDCUs) ...
Web: www.cdcu.coop
Details