The power of partnership: Credit unions + fintechs
The well-known proverb "necessity is the mother of invention" sums up the story of how the traditionally adversarial relationship between financial technology companies (fintechs) and credit unions has evolved into a mutually beneficial partnership.
The fact is that the global pandemic has accelerated digital transformation and forced organizations in every industry to change how they engage with consumers. Over the past several years, credit unions have had to develop delivery models to meet member demand for digital interactions while continuing to offer highly personalized member experiences.
Credit unions have also had to deal with stand-alone fintechs popping up and disrupting traditional banking practices. These companies offer consumers what they want in new ways powered by the latest technology, including control over their transactions, enhanced engagement, as well as anytime, anywhere availability.
Shifting Perceptions
An "us against them" dynamic between financial institutions and fintechs has been "evolving into a more nuanced relationship," according to the Bank Administration Institute. In fact, the National Association of Federally-Insured Credit Unions (NAFCU) is encouraging credit unions to evaluate and partner with fintechs so they can remain competitive.
To succeed with their digital transformation initiatives, credit unions are now seeing fintechs as valuable partners that can help transform their legacy lending processes so they can offer new services, new products, and new technologies to current members, as well as quickly expand into new markets and reach new customers.
In fact, the percentage of credit unions that mention partnerships with fintechs as a priority grew from 9% in 2021 to 23% in 2022, according to the What's Going On In Banking 2022 report from Cornerstone Advisors.
Credit unions are seeking cost-effective solutions that can take them to the digital cutting edge of financial services, enabling them to improve loan and member growth. Traditionally, consumers have turned to credit unions for unsecured personal loans; however, some five to ten years ago, fintechs disrupted the market, in part by offering customers a more convenient way to apply for and receive loans.
Realizing they were losing consumer loans to their competitors, credit unions teamed up with fintechs to regain access to those loans. Such partnerships are also advantageous for the fintechs because they can't compete with credit unions when it comes to balance sheet capacity and cost of capital.
Even though fintechs are great at simplifying financial services for consumers, in part by developing intuitive apps, helping consumers avoid fees, and signing up new customers quickly, they can still benefit from partnerships with credit unions.
Another benefit of a credit union/fintech partnership is the ability for credit unions to attract and engage new members while retaining their existing members. As they seek to appeal to the next generation, it's critical that credit unions smoothly integrate new solutions and enhance the member experience with the latest technologies. Partnering with fintechs can offer credit unions a way to employ the latest technology while maintaining their focus on the community, and boosting their close relationships with members.
For example, maybe a particular fintech company has developed an app that aims to teach young people about finances and allows them to open savings accounts. A credit union could use that app to develop relationships with those young account holders as it would be difficult for the financial institution to build such an app on its own.
The Name of the Game is Speed
Fintechs can help credit unions by offering innovative technology, enabling them to remain competitive by helping them modernize operations and improve the end-user experience. And credit unions can use their existing tools and open application programming interfaces (APIs) to allow fintechs to effortlessly integrate their products and services.
To successfully partner with fintechs, credit unions must also have buy-in from their CEOs. As such, rapid deployment is vital because credit unions must show their CEOs that their investments benefit members as well as the business. The problem is that credit unions don't have the internal resources to quickly identify, create, test, and deploy solutions.
But working with fintechs, credit unions can deploy new products and enroll members in just a few months. Since it takes less time for fintechs to get products to market, credit unions that leverage fintech services can implement new offerings faster and at a lower cost than they could on their own.
Partnerships between fintechs and credit unions begin for many reasons. For instance, credit unions might want to launch new products that fintechs can help them with, or they may want to enhance and update member experiences, or somehow improve internal operations.
Even though every partnership between credit unions and fintechs is structured differently, fintechs allow credit unions to make improvements faster and more cost-effectively than would building or buying new technologies.
Additionally, as credit unions move into the new area of cryptocurrencies, fintechs can also be valuable partners by providing the technology and expertise credit unions need to give members access to crypto trading, investment, and lending. By leveraging the work fintechs have already invested in cryptocurrency products and services, credit unions can more quickly begin to offer their members cryptocurrency solutions.
At the end of 2021, the National Credit Union Association (NCUA) paved the way for this to happen by giving federally insured credit unions the go-ahead to partner with third parties, including fintechs, to provide digital asset services.
Manage the Risks
However, along with the benefits of partnerships between credit unions and fintechs, there are some risks. Consequently, credit unions must determine where fintechs stand on issues such as privacy, consumer protection, fair lending, and data protection.
In addition, credit unions must consider the reputation of the fintechs and the chance that a disaster might occur, such as a system failure, that could affect many of their members. They should ensure the fintechs have installed appropriate business continuity plans and disaster recovery plans to prepare for possible catastrophe.
When they're vetting the fintechs, credit unions should certainly understand the core strengths, as they want to ensure they get the most out of the partnership. Therefore, credit unions must do their homework to identify fintechs with the necessary experience to help them gain a competitive edge.
Most importantly, credit unions should partner with fintechs that will take the time to really understand their challenges and objectives. This will lead to a trusting relationship overall. The relationship will not be healthy if credit unions are constantly worried that their fintech partners aren't doing what was promised.
The bottom line is that credit unions must thoroughly vet fintechs to ensure a partnership makes sense. And open lines of communication between the partners are critically important in order to build a trusting relationship.
Conclusion
When establishing a successful fintech partnership, one thing is clear: credit unions and fintechs are on the same page more than ever before. When fintechs first entered the space, traditional financial institutions, including credit unions, considered fintechs competitors. Now, however, credit unions and fintechs have more that joins them than divides them.
As new fintech competitors enter the financial services market, it would be easy for credit unions to view them merely as adversaries. But entering into partnerships with these fintechs can open up new opportunities for both parties to learn from and help each other and, most importantly, benefit their customers.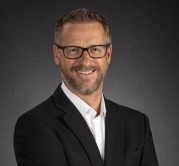 Ian is SVP of product at MeridianLink. Previously, he was Chief Product Officer at Waycare, leading the creation of innovative data and AI products that manage the flow of traffic ...
Web: https://www.meridianlink.com
Details