The recovery climate: What to say, how to say it, and why it matters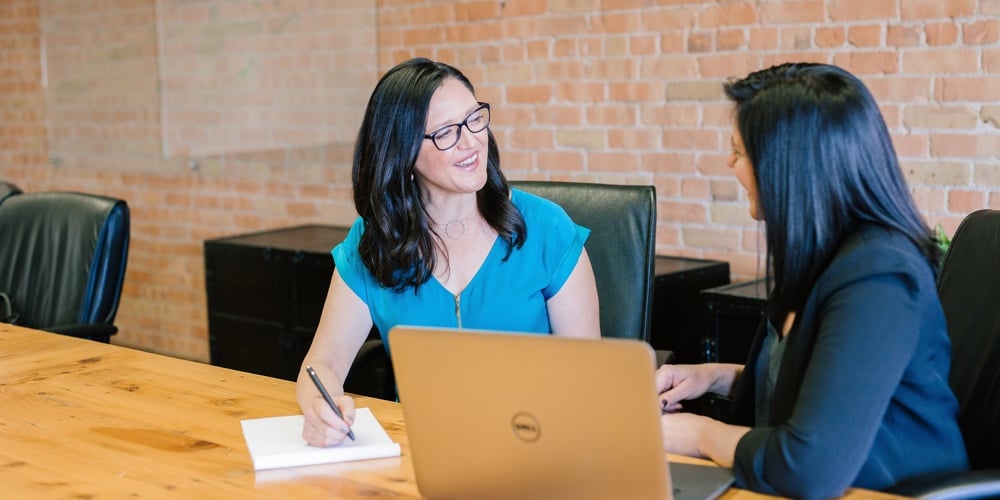 In today's recovery climate, consumers are hungry for more than great rates and friendly service. They're looking for an anchor. 
Although this is a time of change, it's also a time of reflection. Even with the economy and employment rates bouncing back, there's still a lot of unpredictability out there. When there's uncertainty about what's next, people want an expert by their side. A recent survey conducted by Charles Schwab found that 61% of respondents believe their financial situation warrants guidance, compared to 39% who did not. Before the pandemic, this same number was split down the middle—50% wanted financial advice, 50% did not. 
This dramatic increase gives financial organizations the opportunity to build lasting trust with consumers at a crossroads. Messaging that emphasizes your organization's expertise can help your institution bond with individuals at critical points in their financial journeys.
Give The People What They Want
Simply knowing that someone wants your advice isn't enough. You have to know what they want to learn. 
In the survey referenced earlier, respondents were asked how the past year has changed their financial priorities. Compared to 2020, respondents across all age groups showed an increased desire in learning how much they need to save for retirement and 401(k) investment strategies. 
These findings are more than a quick snapshot of opinions from a select group. Reports of financial concerns are popping up everywhere. According to the Pew Research Center, 62% of Americans who had either a job or wage loss during 2020 said that they are in a worse off financial situation than before the pandemic. Of these respondents, 44% said it will take them at least three years to get back to where they once were. With these financial anxieties swirling around people's heads, take a moment to analyze how your marketing efforts can help put these uncertainties to rest—especially with social media. It's now one of the first places people go to for advice.
Today, 74% of consumers look for guidance on social platforms before making a financial decision. How do you fit into that conversation? Is your Instagram filled with valuable information, smiling faces of staff, and cohesive messaging? Or is it exclusively filled with notifications about holiday closures and promotions? However you want to position your brand, your social profiles are the ideal places for people to learn about your culture. It's the perfect platform to let audiences know exactly what you prioritize without selling to them. Every post is an opportunity to express your organization's authentic self. If you want to prioritize financial literacy and advice, make sure your presence on Instagram, Twitter, and Facebook reflects this trait. Share practical savings tips for your target audiences, retirement trends, and even exciting events happening in your area. Showing you have a vested interest in your members' and your community's futures can position your brand as a go-to resource for financial guidance.
Plain And Simple
Teachers aren't born. They're made. Translating complex information into something easy to understand is a skill set all its own. If you want your marketing to convey that you're a great resource for financial advice and planning, you need to take a look at not only what you're saying but how you're saying it. 
If your content is more complex than concise, it might be time to reassess how your brand chooses to communicate with audiences. Consider adopting some Plain Language standards for your messaging. Plain Language is a set of guidelines used to make sure a reader understands a concept as quickly and as easily as possible. It also makes information more accessible to ESL and neurodiverse audiences, and therefore can help your message reach more people. It even helps with internal communications: companies that adopt Plain Language standards typically see productivity increase by over 36%. 
Here are a few general concepts that are helpful if you are looking to make your financial teachings easier to absorb:
Avoid words longer than 4 syllables – Which is easier to read at a glance: "zero monetary ramifications," or "no late fees?" Sometimes, finding a shorter word is impossible, especially when it comes to financial language. Cut out the longer words where you can. It will be easier for people to understand the lengthier phrases you need to use if they are surrounded by text that's easier to read.
Use bullet points – There's a reason why almost every PowerPoint default slide has bullet points automatically set up. If you need to communicate a litany of important information like credit card benefits or loan rates, avoid putting them into a paragraph of text and list it instead.
Keep it conversational – Federal Plain Language guidelines suggest using a conversational tone when outlining complex information. This does more than make your organization appear more down to earth. Audiences also have an easier time visualizing how the information you provide fits into their daily life.
Keep in mind that how you present your content lets people know your brand is an approachable resource. This is especially true for institutions that offer free financial literacy classes or webinars. When someone is looking for help, they will be more likely to seek advice from an institution willing to get on their level.
All For One, One For All
Being a go-to financial expert usually involves projects like offering free seminars to first-time homeowners, writing articles about improving credit scores, or posting practical financial tips on Instagram. But it's how all of these initiatives fit together that makes all the difference.
Take a moment to look at your events, products, programs, and social media posts focusing on financial guidance. Do these endeavors look like they come from the same mind, or do they lack cohesiveness? When you streamline how your brand is presented, you are priming people to see these seemingly separate campaigns as one holistic effort. 
Turning separate marketing efforts into an integrated marketing experience is all about planning ahead. Setting quotas for different types of social posts, having a bank of professionally shot images to choose from for PowerPoint presentations, and using grammar tools that check for consistent tone and messaging are all steps you can take to prioritize cohesiveness. 
Taking an audit of your marketing campaigns also gives your organization the opportunity to brainstorm. Is there an existing program you have that can be tweaked to fit into your thought leadership efforts? What about a new way for your team to offer guidance to members? When you ask more questions about your branding and marketing today, you can answer even more questions from people looking for your financial expertise tomorrow.
Prior to forming Prager Creative, Ben worked with design studios, branding firms and advertising agencies to push great strategy and design for all his projects. His experience with all aspects ...
Web: www.pragercreative.com/creditunions
Details