The Right Questions to Help Your Credit Union Grow
by: Henry Meier, Associate General Counsel, Credit Union Association of New York
My wife has an almost religious devotion to the Trader Joes grocery store chain.  When we go down to visit my family on Long Island she takes orders from other Trader Joe's groupies, and on the ride back home the kids have to compete for space in the backseat of our tiny Honda with a month's supply of all-natural breakfast treats and spices for dinner.
I believe the day she found out that a Trader Joes would soon be opening in the Albany area may have been her happiest day since the birth of her children.  She actually got calls from friends congratulating her on the news.
Her enthusiasm got the best of me and I went on one of her pilgrimages to Trader Joe's on Long Island.  For me, its bare-bones layout and limited selection held no appeal.  The chain's market niche is for people seeking reasonably priced healthy food. If you're looking for bright lights and a wide selection of treats to enjoy while you play Russian roulette with your cholesterol, you've come to the wrong place.
So what does this have to do with credit unions?  Simply that you can't be all things to all people, so you have to identify what it is that your credit union does best, what your credit union needs to do better and recognize that there are trade-offs involved in putting this plan into action.
For instance, you may pride yourself on holding down fees and offering the best rates in town.  But chances are you can only accomplish that by keeping down overhead, which means no more staffing or branches than are absolutely necessary.  However, by making this decision you also prioritized cost savings over customer service.  It may be perfectly legitimate to have less staff in order to have cheaper products, but just understand that a trade-off is being made.
I know many of you are thinking:  tell me something I don't know. However, I would be willing to bet Mitt Romney's $10,000 that if I was to randomly ask a cross-section of credit union management what their credit unions do best, the vast majority would respond that it is customer service.  Even if this is true, is it enough to make people active members of your credit union?  And does your credit union's budget reflect the credit union's goals, or simply make adjustments to last year's spending plan?
If my wife has fallen for Trader Joes, I have fallen in love with my absurdly priced i-Pad. I can guarantee you that I will get another one. Similarly, at this point in my life I wouldn't belong to a credit union that didn't provide mortgage financing and have creative ideas to help me save for my kid's education.  Are your members willing to pay more for more services? How often do you try to answer this question?
I'm constantly told by credit union personnel that it's getting more and more difficult to fill board positions and to get a board that's truly engaged in the credit union.  So here is one activity that all boards could do that would go a long way towards helping a credit union make sure it's on the right path.
The board should ask these simple questions:
What is it that our credit union does best?
Can this asset be leveraged to get new members in the door and taking advantage of the credit union's products and services?
Do our budget priorities maximize our strengths?
Does our credit union recognize that it can't be all things to all people?
As associate general counsel for the Credit Union Association of New York, Henry Meier is actively involved in all legislative, regulatory and legal issues impacting New York credit unions.  Whether he's joining in the Association's advocacy efforts, lending his legal expertise to the Association and its affiliate companies or arguing before the New York State Appellate Division, his voice is unique and influential. Before joining the Association in 2006, Henry served as a counsel to the New York State Assembly Republican Conference for seven years. Henry is a graduate of American University in Washington, D.C., and Hofstra University's School of Law in New York.  New York's State of Mind Blog  www.cuany.org
Check out my blog, New York's State of Mind, for a fresh look at the laws and regulations impacting credit unions. Comments welcome!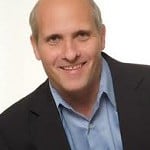 As General Counsel for the New York Credit Union Association, Henry is actively involved in all legislative, regulatory and legal issues impacting New York credit unions. Whether he's joining ...
Web: www.nycua.org
Details