The Secret to Your Credit Union's Success with Social Media
by: Tim Bunch, Web Designer – Social Media Specialist, CapEd FCU
Social Media is Still in It's Infancy
Let's face it. Social media is a lot like a toddler. It's groping around for things to hold onto, experimenting, and discovering it's own personality. Much like a child, it thinks it knows exactly who he or she is and everything about everything.  Truthfully, though, we are still learning who, or what, social media is. Furthermore, we have yet to see who, or what, it will grow up to be.
Social Media is Searching for Significance
Part of social media's growing process is it's own search for significance. Social media networks are searching for significance in many ways and are looking for answers.
How can we be unique?
How will we attract and retain users?
How do we increase profits?
Credit Unions and other businesses are also searching for the significance of this rapidly changing form of media. There are things we want to know.
How should we leverage social media?
How much time and money should we invest?
How do you measure success?
These are just three of the questions you've been asking yourself. I'm going to bring up what I believe is one of the most important subjects in social media that will guide you to the answers you seek.
People are Searching for Significance
Social media is about people. Without people, and user generated content, social media would not exist. The social media outlets people choose to stick with could be measured by perceived significance within that network. If someone feels insignificant within a peer group, they are more likely to leave that peer group. Naturally, the more significant they feel, the more likely they are to stay in that peer group, and even out-shine other peers in it. They are more likely to share their opinions, likes, dislikes, and even their feelings.
The Secret to Your Credit Union's Success
Empower your membership with significance. Give your followers on Facebook, Twitter, etc. what they are searching for. In doing so, your own significance in these outlets will appear. Look at this as a method for cultivating an organic crop of members. You may have to tend the garden a little more than you thought. However, the crop can be a lot healthier for your credit union.
Don't use social media to evangelize. Use social media to create evangelists.
The people you pay attention to and interact with are prime candidates to become a CU evangelist. These are people who can't be bought by other companies, stolen by competitors, or be kept quiet. When the subject of banking or lending comes up, they interject themselves into the conversation and brag on their credit union. You can't buy that kind of PR.
Great! But How Do We Take Action?
When your social media team is engaging people online, try doing some of the following things (when appropriate).
Champion their causes
Celebrate their victories
Care about what they care about
Talk about what they like to talk about
Listen to their complaints
Do something for them
The one thing to take away from this article at this point is this: Make social media about people and not about your CU. People will reward you with their tweets, posts, and interactions with you. More importantly, they will reward you by talking about you with other people both online and offline. If you find your CU constantly talking about itself in social media, stop. Reverse that train of thought and make it about people. Follow the people and you will find yourself winning with Social Media.
Tim Bunch is a Web Designer and Social Media Specialist at CapEd FCU from Boise, Idaho. As a web standards fanatic, he passionately pursues best practices in web design. He also actively engages people on a wide range of topics in a variety of social media networks. Tim is also an avid WordPress developer, music maker, coffee drinker, and child raiser.  www.capedfcu.org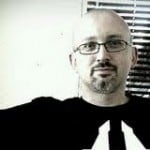 Tim Bunch is a web strategist, designer and developer at CapEd FCU. As a web standards fanatic, he passionately pursues best practices in web design. Tim is also an avid ...
Web: www.caped.com
Details