There's no crying in credit unions: Five ways to help your team thrive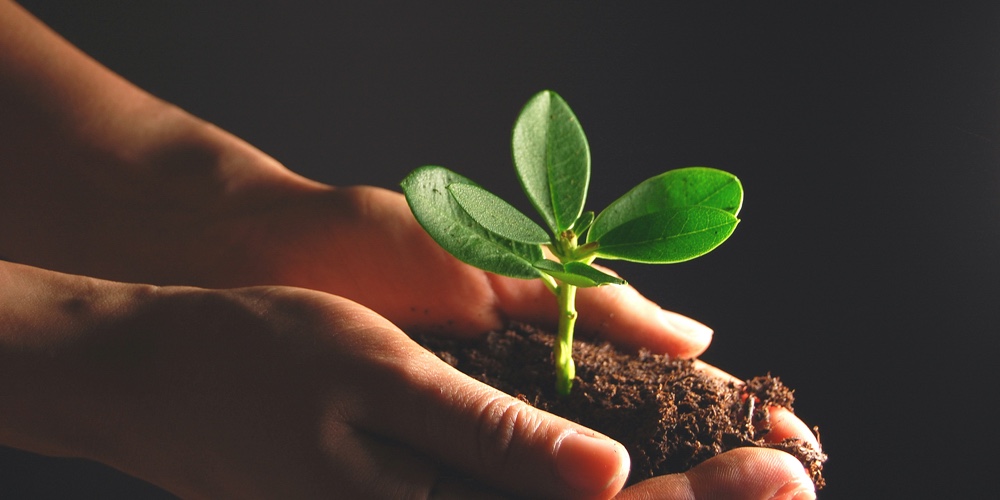 My first CEO at my first credit union, John Normandeau, helped shape my career in many ways. He believed in me way more than I believed in myself. He identified my complimentary talents and encouraged me to be a part of his leadership team. He created space for me to explore and learn. He gave me space to fail. He truly cemented my commitment to our movement. 
John had a tremendous sense of humor and often found lightness even in dark moments. Whenever someone was having a particularly hard time and a tear might be shed, he was famous for saying, "there's no crying in credit unions." He had an incredibly kind heart, so this statement was not a lack of empathy. It was a gentle way to help make someone laugh to relieve a bit of the pain. 
I've thought about John's words many times in the last year. As we reflect over the last eleven months, very few humans have been spared pain. Some have lost loved ones to the pandemic. Some have had negative economic impacts including lost jobs. Some have been isolated. Some have experienced anguish through racial unrest. Some have juggled the impossible, acting as full-time teachers, parents, and employees. Some have worried through the tumult of political uncertainty. While there may be varying levels of impact on each individual, nearly all human beings in our country have experienced loss, pain, fear, and uncertainty this past year. 
Some people like me, raised by a dad who believed you simply show more toughness the more life throws at you, might be inclined to say, "there IS no crying in credit unions." Our role at work is to stay focused on the members we serve. All the rest has a place outside the walls of our organizations. But, what if, we opened ourselves up to walking with our team members through this pain? 
I hate to even type the word "unprecedented" as it feels so overused. It's overused for a reason. These last eleven months mark an extraordinary time for all of us. We have an important role to play in supporting all the human beings in our organizations. They are supporting one another and our members. Here are five ideas for helping your team members through this time:
Ask. Ask. Then Ask Again. You may be reading this and saying, "John was right, Tansley. There isn't any crying in credit unions. My team is fine. I haven't heard one of them talk about any of this. They are as tough as nails." They may be. They might also be nervous to share their emotions. They may worry that they will be viewed as weak. Even if everything seems okay, find quiet moments with individuals to ask how they are. They may not share the first time. Don't stop asking.
In response to the events of 2020, Canvas launched "Around the Table with Todd." We invited six different individuals from across the organization each month to rotate spending two hours sharing their experiences with our CEO. We heard about their pain. We gained critical insights that helped us shape our approach. Most importantly, by asking people to join Todd and share, we reinforced how much we value hearing their voices and how much their unique experiences matter.
Share Your Pain. While I would not advocate sharing all your life struggles, sharing what you are feeling, and revealing a bit about your own challenges can help your team to feel safe in being open. Showing some vulnerabilities often invites others to do the same. 
Create Opportunities for Sharing. Many organizations are creating employee resource groups to provide safe spaces for employees that share common experiences or demographic backgrounds. We launched our "Canvas Connection Groups," in 2020 and the first group that we piloted was for caregivers. We heard through our listening posts that our caregivers were undergoing tremendous stress. Having a forum to share experiences, nurture ideas, and bring insights back to leaders can be very powerful. Listening to your team can be a great place to begin when shaping these groups.
Don't Go it Alone. While there is a lot you can do, there is a lot you should not do. While a few of you may be trained therapists, likely most of you are not. You are not expected to provide counseling for your employees. At Canvas, we not only offer an Employee Assistance Program, but we also partner with an organization called WorkLife Partnership. When we learn that a family member (what we call our employees) is facing a hardship, these resources help our leaders support next steps. Sharing these resources regularly is critical.
Invest in Well-Being. The well-being of our team members directly impacts their productivity and engagement. Supporting the overall well-being of your team can be a cushion for these challenging times. When you consider well-being, the dimensions that you might explore go beyond the physical. Overall well-being includes social as well as financial well-being. At Canvas, we invested in bringing on a "Wellness Champion" in 2020. This person will help support a broader wellness strategy for our family members. A wellness strategy not only signals to your team that you care for them as people, it also creates mechanisms and resources that can help their resilience during difficult times. 
Despite the many obstacles and challenging hurdles, as we go through difficult times with our teams, we know that we create even stronger bonds. When our teams feel supported and know that their credit union truly cares, we build loyalty and even deeper commitments to our missions. I look forward to a time when there really is no crying in credit unions because we have found our way to a future with less tumult. Until then, I hope to follow closely in John's footsteps and share empathy with all those around me. Now more than ever, people need one another, and people need credit unions.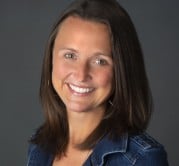 "No" is not a word in Tansley's vocabulary. If there is an opportunity to bolster Community Financial Credit Union and the industry at large, Tansley will jump on board ...
Web: https://www.cfcu.org
Details