This innovation got my mojo running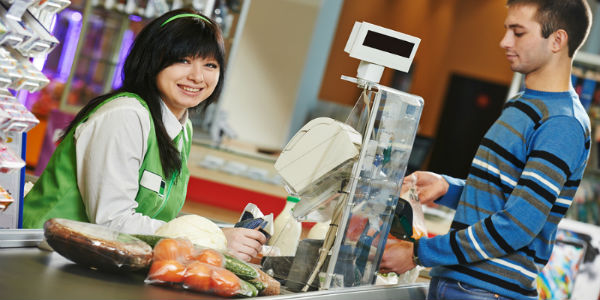 Reimagined grocery checkout has lessons for CUs.
by: Christopher Stevenson
For many in Wisconsin and Illinois, a trip to Woodman's Markets, an employee-owned grocery chain, is a weekly ritual. For the uninitiated, Woodman's stores are huge and offer a variety of foods not available at most other grocery stores at terrific prices. In a typical week, I can save upwards of 50 dollars on my food purchases by making the 20-minute trek to my local Woodman's. That's reason enough for me to love it.
That said, a trip to Woodman's has its challenges.
The stores are huge and until you learn where things are, a simple trip to the store can be time consuming and frustrating. It's swamped on weekends when people are stocking up for the week. Packer game days? Don't bother. Pre-game, the store is packed to the gills with people in green and gold jerseys trying to cram in their shopping between church and kick-off. If you venture in after kick-off, the store looks like a swarm of locusts has swept through, leaving behind a few wilted leaves of lettuce and a couple Cheerios.
Still, these challenges can be overcome once you develop your "Woodman's Mojo."
continue reading »