This is an industry that needs capital reform?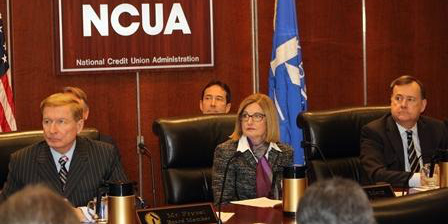 The single biggest shortcoming of NCUA's pitch for its risk-based capital proposal is its unwillingness or inability to articulate why it feels reform is necessary at this time.
I know, I know; some credit unions made bad investments, some made bad loans and these incompetent malcontents did this — or so NCUA believes — despite the clairvoyant predictions of doom by well-meaning examiners, who like the stars of those 1970's disaster movies, were powerless to prevent the imminent calamity. If only Jack Lemon were alive he could play an NCUA examiner predicting that the whole industry was about to blow up.
Leaving aside NCUA's somewhat self-serving view of history (were examiners really telling corporate credit unions they were headed for disaster and telling natural person credit unions that their corporate capital was at risk and I just missed the memo?), these are hardly the type of systemic problems that justify imposing system wide constraints on an industry. As the latest summary of credit union performance results shows, this is hardly an industry that has a capital problem — instead it is an industry making commonsense decisions given the economic environment in which it finds itself.
No doubt Chairman Matz had NCUA's RBC proposal on her mind when she lead off NCUA's press release summarizing the latest credit union quarterly results by commenting "The continued growth in credit union lending and gains in membership during the first quarter are positive signs . . . Investing in people and communities will produce dividends for credit unions in many respects, but the higher interest rate environment of late 2013 and the first quarter of 2014 slowed mortgage originations. To protect the Share Insurance Fund, NCUA continues to closely monitor the risks posed by rising interest rates, long-term investments and fixed-rate mortgages."
continue reading »