This week: Congress remains focused on Ukraine-Russia conflict, government funding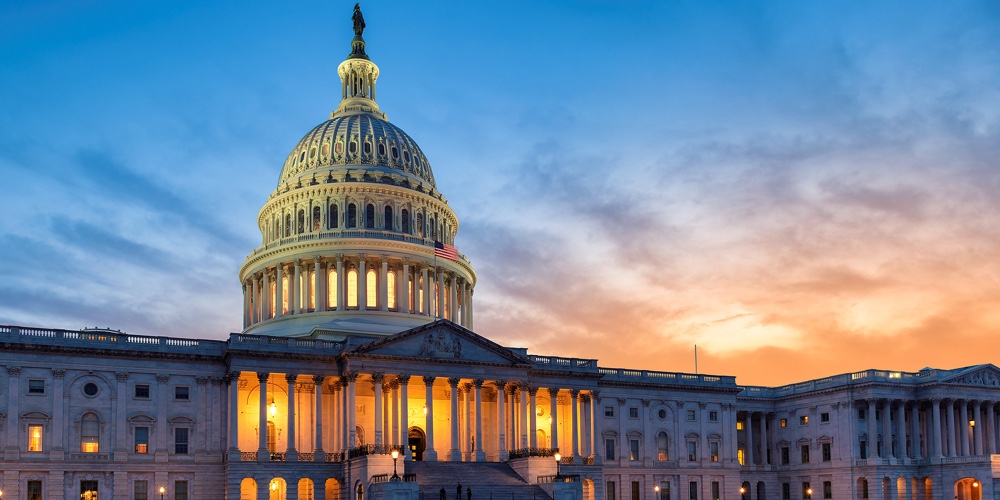 The Ukraine-Russia conflict remains top of mind for Congress this week with President Joe Biden continuing to condemn Russian President Vladimir Putin's actions during his State of the Union address. The Senate Foreign Relations Committee is expected to hold a closed briefing on Russia's invasion of Ukraine today.  Congress is also racing to finish a measure to fund the government through the end of the fiscal year before the current Continuing Resolution expires on Friday.
It is expected that the omnibus funding measure could also be a vehicle for additional support for Ukraine, money to fight Covid, as well as a vehicle to carry some other needed measures.  Lawmakers were working this weekend to try to finish a package that both chambers could consider this week.
Of note, the House Financial Services Committee will hold a hearing tomorrow to discuss inflation in the economy. Federal Reserve Chairman Jerome Powell commented on inflation during two hearings last week as he presented the Fed's semiannual Monetary Policy Report, noting that the increased inflation was well above the Fed's objective of two percent. Powell also chalked the inflation hike to supply chain issues, low interest rates, and increased demand.
In addition, the Senate continues its consideration of the bipartisan Postal Service Reform Act of 2022 this week, which aims to improve the financial stability of the nation's mailing service. Senate Banking Committee Ranking Member Pat Toomey, R-Pa., filed an amendment prohibiting the postal banking pilot program, saying that "even if the U.S. Postal Service was the most competent, professional and best-run organization on the planet, they should not be in the business of banking."
continue reading »