Thriving through uncertain, awkward, and trying times
More than a year and a half after our lives changed with COVID, we all continue to adapt to the dynamic landscape. Just like anywhere else, at Chartway, we have daily discussions about how to best serve our members, our communities, and our team throughout it all. Our conversations range from the health circumstances of our members and team members, ever-changing consumer behaviors, and ensuring we continue to deliver on our promises.
Late last year as we were finalizing our 2021 plans, I remember sharing with senior leaders that leading our way out of COVID would be more difficult than leading into it. A key difference in comparing the two is that the mission was far more clear at the outset of COVID: safety for everyone and finding workarounds to ensure we took care of our members and team. Fast forward a year, now having experienced the roller coaster of COVID prevalence, the introduction of vaccines, the emerging Delta variant, workplace and cultural dynamics, a healthier economy than expected, and shortages of tangible goods, it's clear that there is plenty for leaders to address in the near term and in planning for the future. Our world has been transformed, and not always linearly – but certainly with numerous and varied consumer and citizen viewpoints.
Examples of these opposing forces are evident in workplace preferences, vaccination viewpoints, and changing consumer expectations. For workplaces, Microsoft's Annual Work Trend Index reports that 73% of workers want flexible remote work options to continue while 67% crave more in-person time. On the vaccination front, Korn Ferry cited a survey in which 44% of the workforce reported they would consider leaving a firm if there wasn't a vaccination mandate, and 38% would consider doing so if there was such a mandate. Lastly, we've seen more people adopting technology-based solutions to manage financial transactions while also indicating they still want the option to interact face-to-face in branches for more complex matters. I imagine every industry leader is listening, learning, and growing to meet consumers where they are and doing their best to innovate and inspire. With no real blueprint, we're all relying on our culture and values to provide a solid foundation.  
At Chartway, we start with a People-First philosophy defined by five simple words, "Be Well and Be Kind." These beacons have become a mainstay of our language, underpinning our efforts to unite our team and our communities. Within this mindset, we've adopted four key stances: 
Navigating Testing & Vaccinations: I firmly believe that vaccinations are the single most important tool for keeping our team healthy and able to serve our membership in both the short and long term. Our leadership had grappled with the idea of requiring them; in fact, I had that specific conversation with many of my counterparts – some of whom may be reading this right now. From the point vaccines were introduced, we encouraged but didn't require them. As I write this only a few days after President Biden announced the mandate for employers with more than 100 employees, we are comprehensively digesting all aspects of his directive to ensure compliance in a compassionate manner and with education-based assurance for our team. Whether team members choose vaccinations or testing in alignment with applicable CDC guidance and governmental mandates, we will always keep that People-First mindset at the forefront of our actions and support team members who have questions. 
Support Emotional & Mental Wellness: One of my biggest concerns has been the anxiety that individuals are experiencing because of what has gone on and continues to occur in our world – whether it be health, financial, social, educational, political, or international circumstances. It's a challenging time for all of us right now. We want our team to feel supported both physically and mentally, so we're offering time and the flexibility needed for team members to work with their leaders to determine what works best for them as they acclimate to new habits and routines and engage with others. We've also instituted a Wellness Wednesday column in our daily newsletter with information and tips to help alleviate apprehension, and we've partnered with a local organization, J&A Racing, on a physical wellness challenge. Anxieties in today's world are not only okay, but natural. Taking care of each other in such times is not an afterthought at Chartway.
Connect with Community: Connection matters to us – whether it be personally, spiritually, professionally, or philanthropically. We've worked incredibly hard to maintain and grow our connection since pre-COVID times. At Chartway, we're honoring our community commitments by adapting events and celebrations with safety measures in place. Our charitable arm, the We Promise Foundation, recently hosted our annual golf tournament in Utah, and we're currently engaged in a Yellow Ribbon Fundraiser in honor of Childhood Cancer Awareness. Soon, we'll be connecting in Virginia with our upcoming Annual Charity Golf Classic. This summer, we brought joy, hope, and smiles to children facing medical hardship or illness with two of We Promise's companion charities. Finally, we're giving team members the opportunity to volunteer up to two days per calendar year with pay because there is tremendous value in opportunities to engage, collaborate, and make a difference in our communities.
Embrace the Awkward: This one may sound the strangest, but it's been a vital aspect of people coming together after long separations. We felt early on that something as simple as a hug, handshake, elbow bump, or wave can create uncertainty and paralyze folks when greeting others. With our evolving hybrid model reconnecting team members in the office periodically, we wondered about the non-verbal cues people look for as they see each other in the office once again. Our approach was to bring that "weirdness" out into the open because "if you're thinking it, then the person you are interacting with probably is too." Simply said, embracing the awkwardness creates a little laughter and is an ice breaker that's working for us. We even filmed a video to spark conversations about the awkwardness we're all feeling. You can check it out here.
All in all, there probably isn't much here that others aren't doing or thinking about. I'm personally fortunate and immensely grateful that our Board of Directors, senior leaders, and team members work together – and with heart – to do what is right for our members and each other. My hope is that, perhaps in some way, sharing what's worked for Chartway may provide something beneficial for you. Be well & be kind.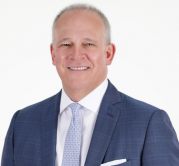 Brian Schools is the President & CEO of Chartway Federal Credit Union – a $2.5 billion financial institution dedicated to unlocking the potential of individuals and families so they can ...
Web: https://www.chartway.com
Details