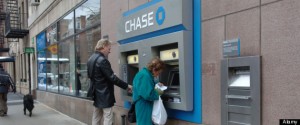 By. Steve Topper
It's about time.
As consumers we've suffered way too long with those ubiquitous $20 bills flowing from America's roughly 445,000 ATMs.
I don't know about you but personally, because of the $20 bills, I spend way too much time seeking smaller bills for everything from yard and garage sales to the tips jars in the coffee shops and eateries I frequent.
Everywhere you go, everywhere you look, people with cash are carrying $20 bills.
It wasn't always like this.
I remember working for a large bank in Chicago in the 1970s.  We were one of the first banks in the nation to deploy ATMs through the walls of neighborhood grocery stores – in this case Dominick's Finer Foods markets.
In the early days of the ATMs, we would load them with $5 and $10 bills.  As I recall, back then the ATMs held two cash drawers – enabling us to load each machine with some combination of two of the three denominations of paper money.
This worked well until the success of ATM cash withdrawals led to frequent outages of money.  The solution was simple – forgo the $5's and $10's and load only $20 bills.
Over the next twenty-plus years consumers seemed resigned to getting only $20 bills from the ATM.  Sure, there were a handful of banks that continued offering a choice of denominations but they were in the minority.
Fortunately, thanks to a recent announcement from Chase Bank, the $20 bill's stranglehold on the ATM could be coming to an end.
continue reading »